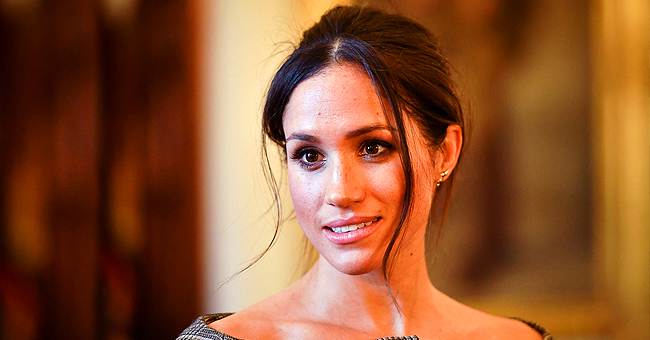 GettyImages
'Suits' Actor Patrick J Adams Shares Behind-The-Scenes Photos of Former Co-Star Meghan Markle

The general public gets to see never-before-seen pictures of Meghan Markle from her days as a cast member of American legal series, "Suits" thanks to actor Patrick J. Adams.
The ninth and final season of "Suits," which has grown to become internationally famous, is fast approaching and Patrick J. Adams seems to know the best way to bring it to a close.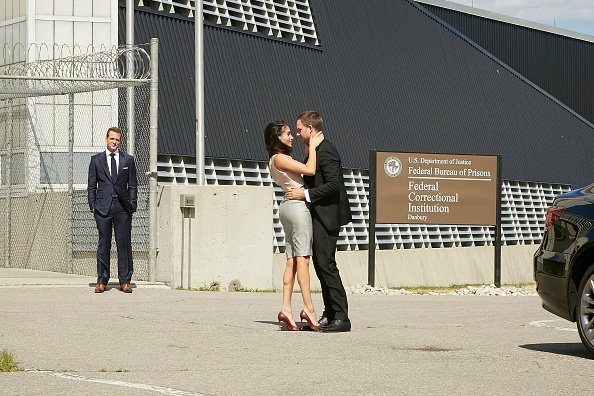 Gabriel Macht, Patrick Adams and Meghan Markle in a scene on hit TV show, "Suits" | Photo: Getty Images
The Canadian actor recently took to his Instagram to share numerous pictures from behind the scenes.
There are over a total of twenty images, and avid fans of the show couldn't be more delighted as the pictures seem to rekindle the memories that may have seemed long forgotten.
MEGHAN MARKLE'S PICTURES DRAW ATTENTION
It appears that the most crucial part of it all is that fans get to see Meghan Markle, who retired from acting to become the Duchess of Sussex, again.
She is featured in the pictures looking laid-back as she enjoyed time off with her co-stars.
The first set of pictures feature the Duchess only. In the first picture, she makes an elegant pose for the camera in front of her trailer while dressed as her character, Rachel Zane.
Still formally outfitted, the second features Markle lounging on a large sofa. The third picture can be considered even more rarity as the gorgeous mother of one is pictured in a bathrobe while on set.
The many other pictures that follow feature Adams himself as well as the other cast members. The other sets of snaps which make a total of about twenty are no less beautiful and feature Markle enjoying intimate moments with her colleagues off the screen.
Adams and Markle played Mike Ross and Rachel Zane, one of the netizen's favorite onscreen couples.
The pair made their exit from the show in 2018 as the seventh season came to a close but going by reactions to Adams' new post, fans still treasure them.
FANS LOVE THE RARE SIGHT OF MEGHAN MARKLE ON THE SETS OF "SUITS"
The comment sections are filled with heartfelt appreciation to Adams for sharing the candid snaps. Many especially appreciated getting to see Markle on the sets of the award-winning legal drama again.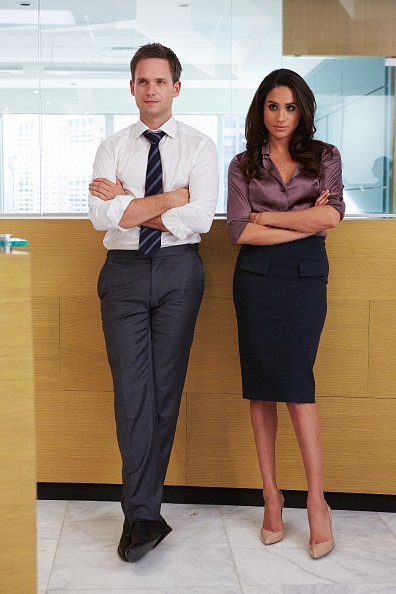 Patrick J. Adams as Michael Ross, Meghan Markle as Rachel Zane | Photo: Getty Images
One supportive fan, @onlygeens commented:
"I'm not crying... you are! Truly miss Meghan, but at the same time am super proud of everything she does and achieved."
Another, @h_o_l_l_y_b_0_8, expressed hopes to see cast members of "Suits" star in the spin-off series, "Pearson."
"Going to be so sad, I hope some of you show up in Pearson."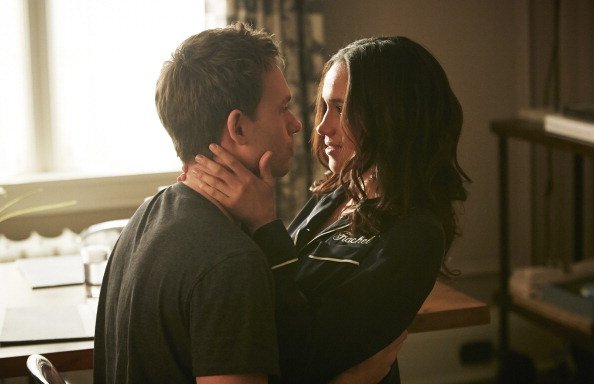 Patrick Adams and Meghan Markle on "Suits" | Photo: Getty Images
"Suits will always be my favorite series. Thanks for an amazing performance @halfadams," another fan, @ellisadventurz said.
FANS MAY GET TO SEE MORE PICTURES LIKE THESE OVER THE WEEK
With the suddenness of how the pictures surfaced online, a few fans expressed curiosity at the possibility that there may be more to it. While one asked if Adams was "hacked," another longingly asked if Markle was planning to make a guest reappearance as "Suits" comes to a close.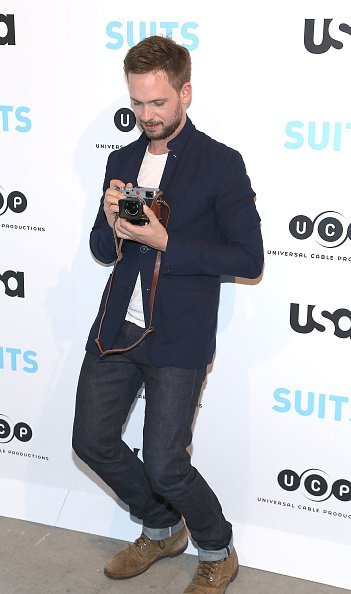 Actor/Photographer Patrick Adams at Meatpacking District Gallery on January 22, 2015 in New York City | Photo: Getty Images
Reports, however, share that 38-year-old Adams, whose love for photography is well known, plans to share even more over the week as it marks the end of "the nearly 10-year journey we've all been on together."
Please fill in your e-mail so we can share with you our top stories!