Jessa Duggar of 'Counting On' Fame Shares Adorable Clips of Her Family Playing the Game Hedbanz
Jessa Duggar gave fans a peek inside her family's game night as she and husband Ben spent quality time with their kids. Who else wants to play that game? 
On Sunday, Jessa (Duggar) Seewald, 27, took to Instagram to share a few clips from what looked like a delightful game night with her and her kids Spurgeon, four, Henry, two, and Ivy Jane, eight months. 
Husband Ben, 24, also joined in on the fun, which saw as the family of five sat on the floor in their living room in a circle. The game of the night was Hedbanz. The clips are found below.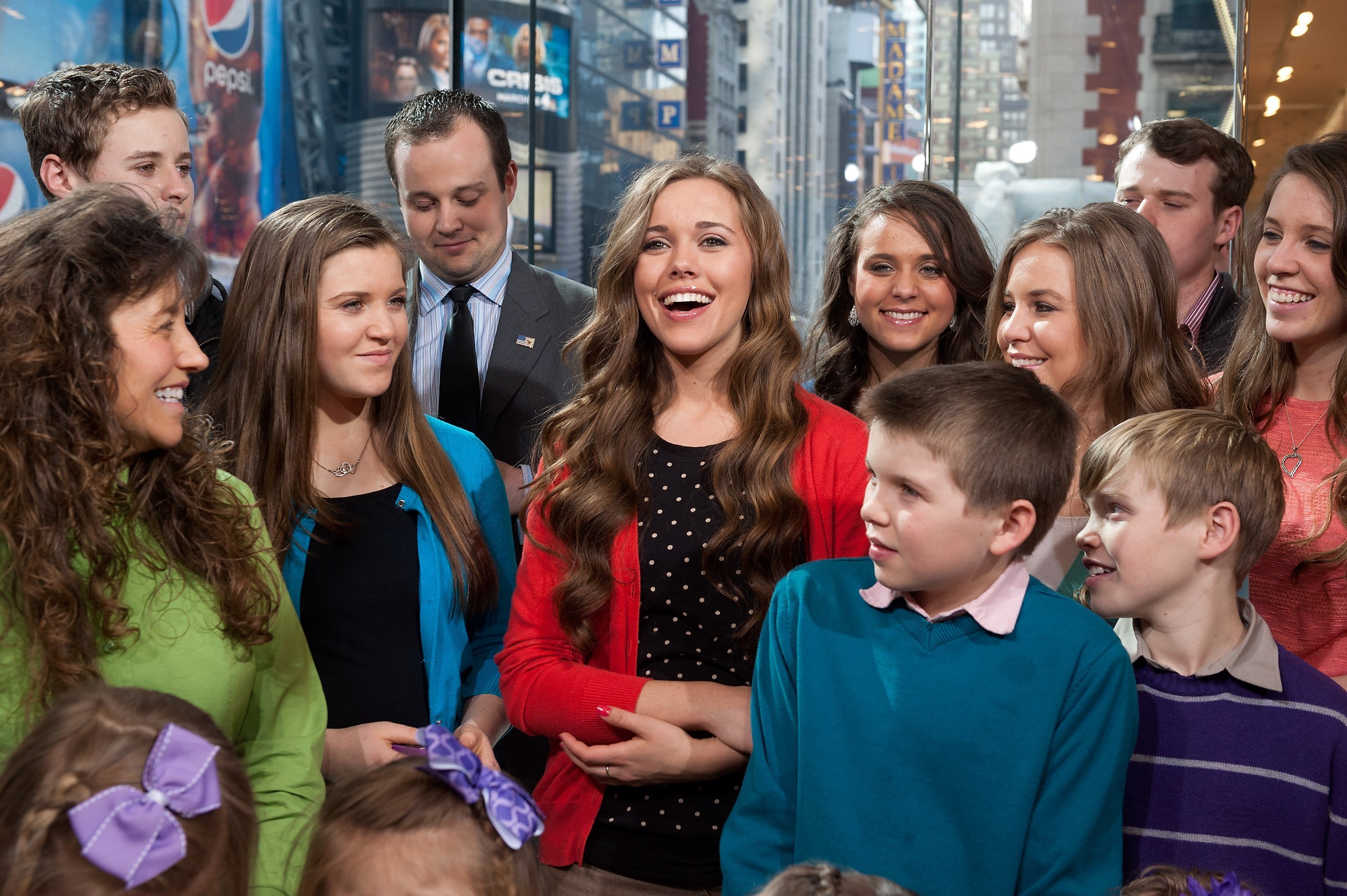 The Seewald's game night
In the first clip, we see as Jessa and Ben guide their two boys to ask the right questions so that they can guess what animal is resting on their blue headbands. 
"Can y'all eat me?" asks Spurgeon. Baby brother Henry asks the same, and they answer no. When Spurgeon gives him a hint, though, the couple reminds Spurgeon he can't say certain things. 
Ben appears defeated
The video continues over two more slides. In the second, we see as Henry, with some help, successfully guesses a bee as his card. In the last slide, Ben and Jessa go back and forth with his card. 
Ben gets a little exasperated as he continues to guess what his headband has on it. In the background, we hear the boys and Ivy Jane making the most adorable noises. 
Jessa is a creature of habit
While Jessa didn't reveal how often they play the game, her past behavior might suggest that it's a regular thing. In a post shared earlier this year, the "Counting On" star admitted to being a creature of habit. 
At the time, Jessa shared a photo of her husband sitting in front of an Aloe Vera drink. In her caption, she noted that Ben is much more adventurous than she is, always drawing her outside her comfort zone. 
Jessa is thankful for having someone like that in her life as she gets introduced to new foods that she typically enjoys. One thing Jessa is familiar with is social media. 
Her return to social media
So it was strange when she took a months-long break from Instagram last summer. Fans got worried after they didn't see the mom-of-three for a while. Thankfully, Jessa returned and had a great excuse for her absence. 
It was three months or so after Jessa had given birth to Ivy Jane, so she understandably got caught up in caring for her household alongside her husband. 
Now that the couple can have game nights — and record it — it's clear that things are a bit more relaxed. Of course, managing three kids is never an easy task in anyone's book.