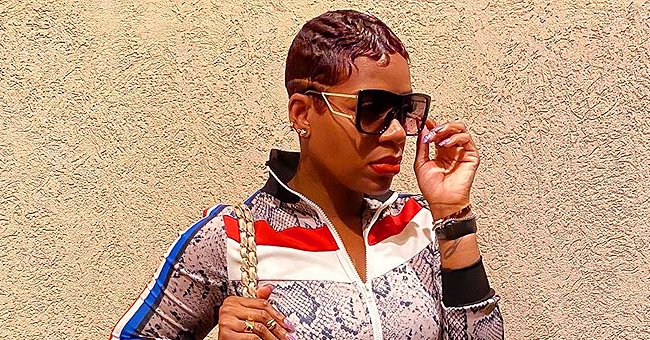 Instagram/tasiasword
Fantasia Looks Elegant & Classy in $50 Printed Midi Dress and Black Jacket in Photos

In a recent post on Instagram, American R&B singer, Fantasia Barrino, officially known as Fantasia, posted a stunning photograph of her dressed in a mosaic gown on Instagram.
In the image, she also wore a black jacket and black heeled boots. Captioning the post as "Elegant + Classy," she tagged Kosimios, who designed the piece of clothing, on her Instagram page.
Apart from being a piece of artwork itself, the dress even has a name. The Feeling Myself Dress (Gold) was priced at $49.75 on the famous women's clothing store, ShopKosimos.com.
The 2004 "American Idol" winner has been slaying in very recent times. Just five days into the new year, a lot of captivating images of the singer surfaced online that made her weight loss very easy to notice.
Celebrity Insider made a compilation of some of the radiant images she had earlier posted at different times on Instagram.
Eye-catching were the photos that the actress took while on tour, clad in a strapless radiant mini gown with a sleeve and a black pantyhose atop high heel-shoes.
Lia Stubila designed the dress. Immediately after Fantasia uploaded the photo, messages poured in from fans in admiration of the star, especially in regards to her weight loss.
Married to Kendall Taylor since the year 2015, the couple has had a happy marriage.
Fantasia told Afrofitnessgirl that her commitment to losing weight meant she had to change her diet, and in enduring challenging workout sessions, she had come this far.
The singer's fashion style had changed over the years from when we first saw her as a 20-year-old lady singing in front of three judges and a crowd during the third season of the "American Idol."
With the way Tasia's wardrobe game has evolved in almost twenty years, it is safe to say that the best is yet to come. BET had some throwback pictures of the star dating back to the early 2000s till now.
Married to Kendall Taylor since the year 2015, the couple has had a happy marriage. While Taylor has a son, Treyshaun, Fantasia has two kids from past relationships. And last Friday, they became grandparents for the second time.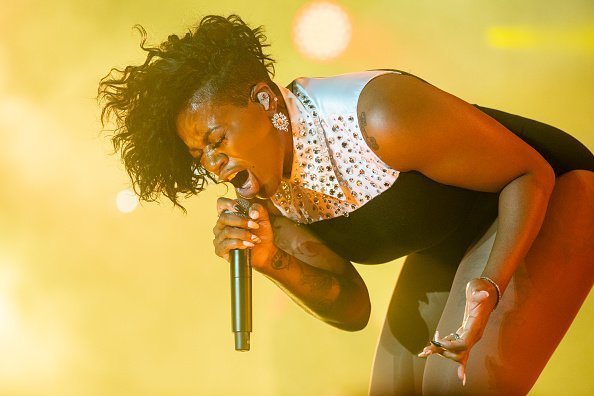 Fantasia performs onstage during the 2018 Essence Festival on July 8, 2018 | Photo: Getty Images
The 35-year-old might be the youngest grandmother on the planet. Trey welcomed yet another son, Kyan, about a week ago and Fantasia took to social media to wish her stepson and his wife all the best.
Tasia and her husband have started a series on Instagram called the "Taylor Talk." They both said that their responsibilities had strayed a bit because of their state as parents and grandparents.
Please fill in your e-mail so we can share with you our top stories!