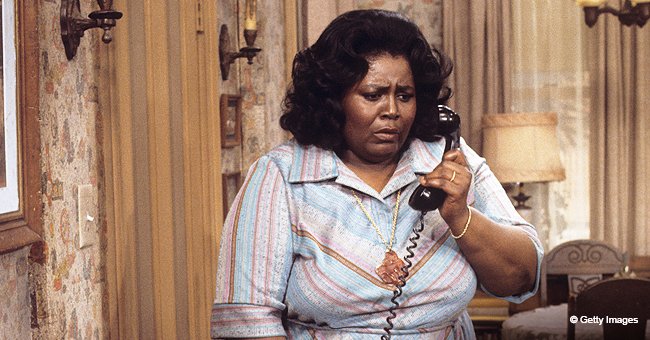 Getty Images
Mabel King's Life before and after She Played Mama Thomas on 'What's Happening!!'
Mabel King was a strong woman who stood up for what she believed in and overcame tragic health setbacks during her lifetime.
Mabel King was best known for her portrayal of the Wicked Witch of the West in the film and movie productions of "The Wiz," but she also made quite a mark during her short stint as Mama Thomas of "What's Happening." In fact, her abrupt exit from the show defined the kind of artist she truly was.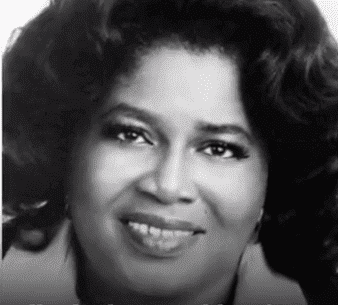 A portrait of Mabel King. | Photo: youtube/theblasternewschannel
BEFORE "WHAT'S HAPPENING"
King, who died at the age of 66, was a frequent face on television in the 70s, appearing in programs such as "The Ed Sullivan Show," "Barney Miller", "Fantasy Island," "The Jeffersons," and "Wiseguy."
But it was her role as Evillene, the witch in 1975's all-black musical, "The Wiz" that marked a milestone in her career. In fact, her performance was so notable that she was tapped to portray the same role in the film version three years later.
But by the 90s, several health complications altered King's life story greatly.
WHAT HAPPENED WITH "WHAT'S HAPPENING"
In 1976, King landed a breakthrough role in the television show, "What's Happening." She portrayed the heavyweight, Mama Thomas, a single mother who worked as a maid. She was excellent but surprised fans when she quit before at the end of the first season. King's co-star and on-screen son, Ernest Lee Thomas, opened up about the reason for her untimely departure.
Thomas revealed there were tensions between King and the show's creators. The Harlem-raised actress wanted to uplift the image of Black families through the sitcom, but the show's producers weren't willing to do that.
According to Thomas, King wanted her character to evolve more positively and not simply be stereotyped as a Black maid. She also expressed her frustration over having to keep her weight high for her role. The lack of effort from producers to address her concerns led to her departure.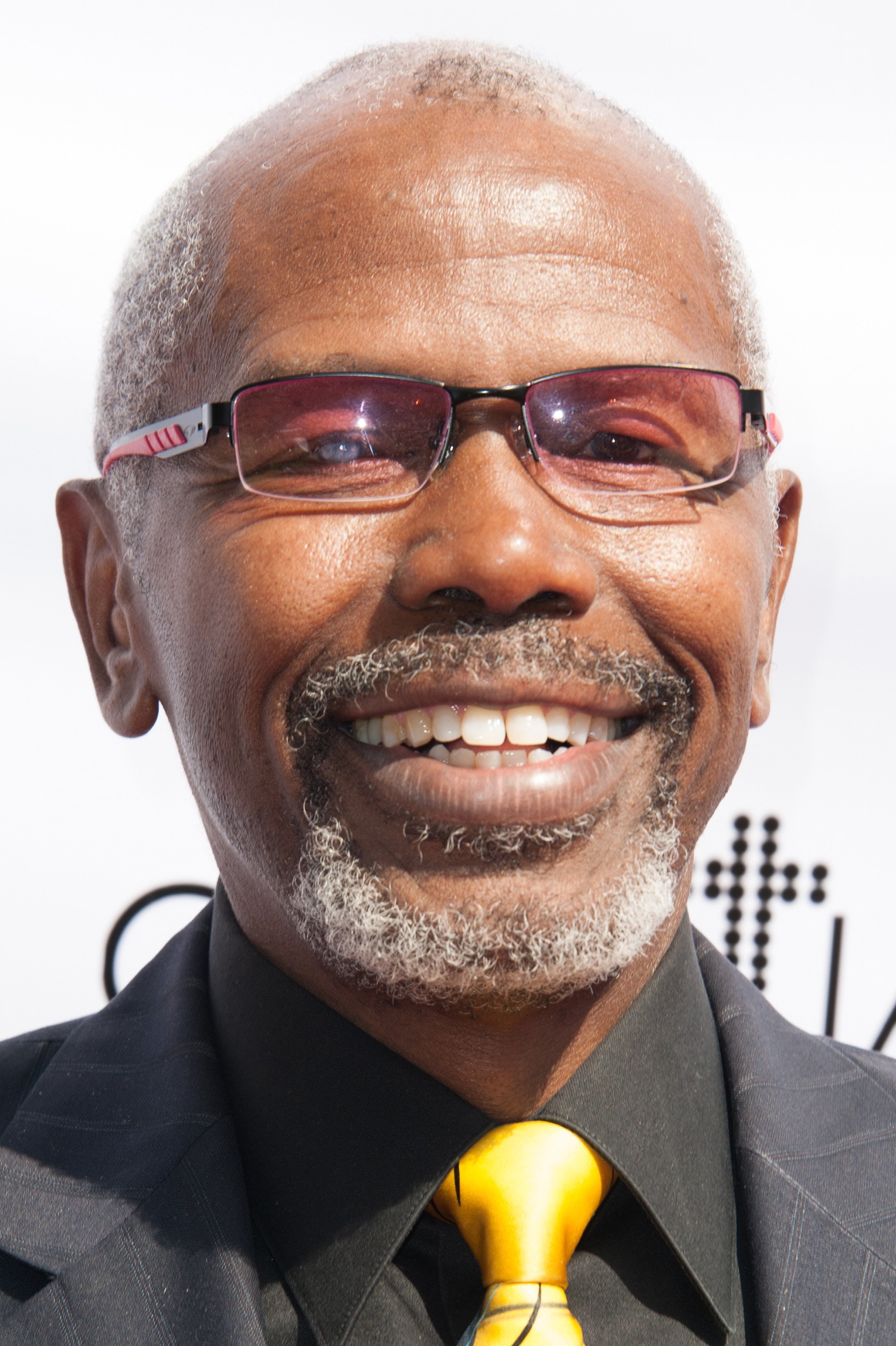 Ernest Lee Thomas who played Mabel King's son in "What's Happening" at the "Gospel Goes to Hollywood" event in February 2016. | Photo: Getty Images
LIFE AFTER "WHAT'S HAPPENING"
After "What's Happening," King's career thrived in film. She appeared in 1979's "The Jerk," as Steve Martin's mother, 1980's "The Gong Show Movie," and 1988's "Scrooged alongside Bill Murray.
But by the 90s, several health complications altered King's life story greatly. Apart from a lifelong battle with diabetes, she suffered a stroke in 1990. A year after, her left leg was amputated. She would later lose her right leg too and an arm.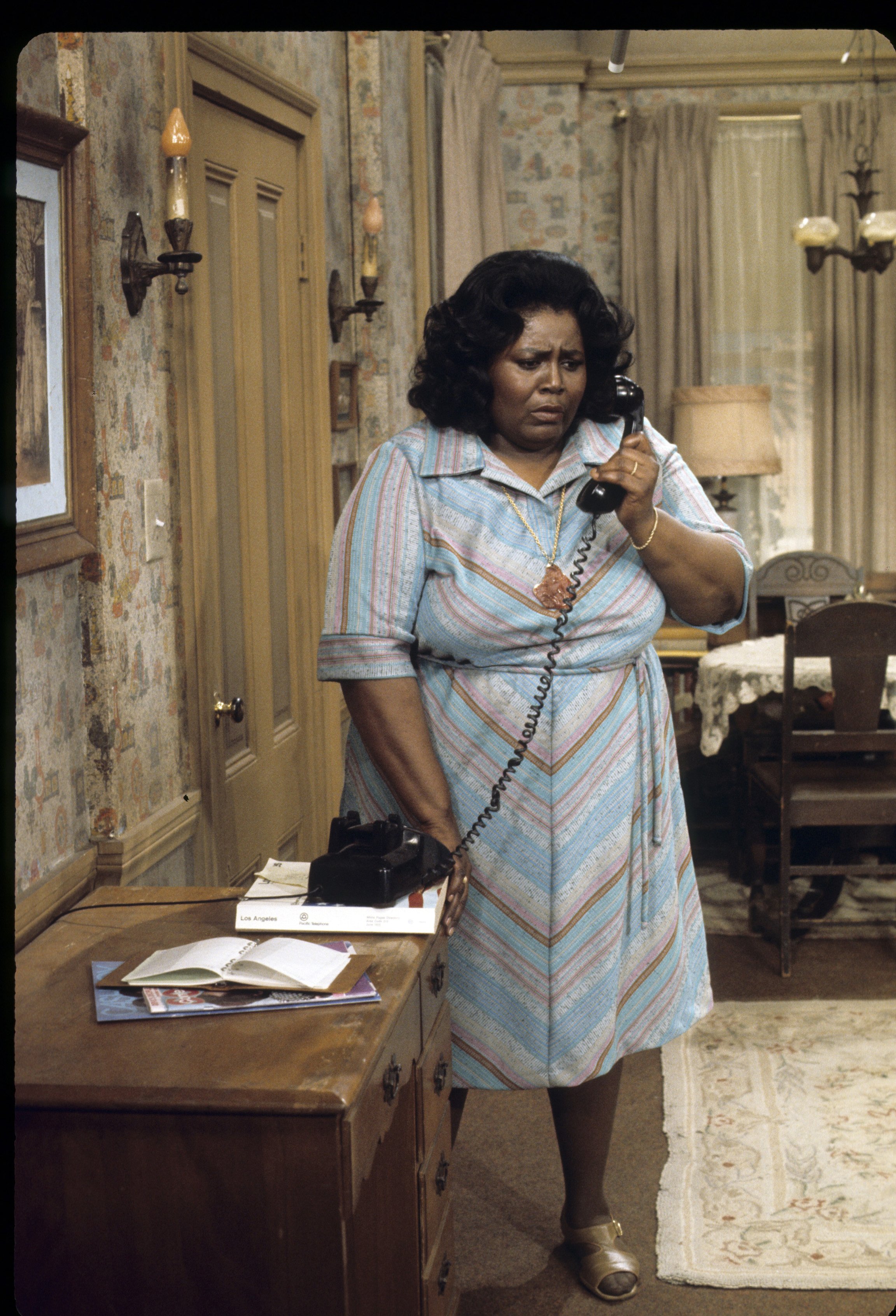 Mabel King as Mama Thomas in "What's Happening?". | Photo: Getty Images
King died in November 1999 after suffering from a long illness and complications from diabetes. She is best remembered as a versatile actress who loved her craft dearly. In fact, even after she lost her legs, she was still looking forward to working again. As such, a special tribute was held in her honor to raise funds for her wheelchair.
King was also a strong woman who stood up for what she believed. At a time when the portrayal of Black families was scarce, she tried to push boundaries and fought for more positive roles for Black entertainers. She will be remembered greatly for that.
Please fill in your e-mail so we can share with you our top stories!