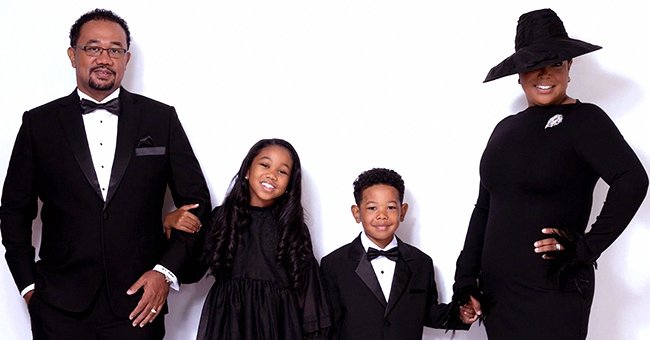 Instagram/kellieswilliams
Kellie S Willams from 'Family Matters' Shares Pics of Husband & Daughter as a Tribute to Girl Dad Pride
In response to the trending hashtag, #GirlDad, Kellie S. Williams shared two photos from her recent family photoshoot revealing a sweet connection between her husband and daughter.
The #GirlDad hashtag has been trending and the latest celebrity to use it is "Family Matters" star, Kellie Shanygne Williams.
In the wake of Kobe Bryant's death, the #GirlDad tag was born. It was a tribute to the basketball legend who was a father to four daughters. Along with other celebrities who've caught on the tag, Kellie used it to shine the light on her husband and their daughter.
The hashtag was created after ESPN's Elle Duncan delivered a feature on Kobe following his death.
Kellie's family of four had a photoshoot last month and two of the images were of her husband, Hannibal Jackson and their daughter, Hannah. They also have a son, John.
Though Kellie had several posts to showcase their family photos from the shoot, she devoted one post to Hannibal and Hannah. Father and daughter, both in black, leaned on each other in the two images she shared. In one of them, Hannah lovingly looks up to her father. The sweet images were simply captioned, "#GirlDad."
THE BIRTH OF #GIRLDAD
Hannibal joins the roster of #GirlDad celebrities who've recently used the hashtag to express their pride in being a father of girls. Among them were former baseball star, Alex Rodriguez, actor LeVar Burton, and professional baseball pitcher, Casey Sadler.
The hashtag was created after ESPN's Elle Duncan delivered a feature on Kobe following his death. She recounted an interview she had with him where he took pride in being a father to girls.
Elle recalled Kobe telling her, "Girls are amazing. I would have five more girls if I could. I'm a girl dad." Soon after, the hashtag was born and it went viral.
WHY THE HASHTAG IS RELEVANT TODAY
Kobe was very vocal about his love for his children. And he didn't mind that he didn't have a son. In fact, he told Extra in 2010 that when his friends would tease him by saying, "It takes a real man to make a boy," he would reply, "Dude, it takes a king to make a princess."
According to Tony Porter, CEO of "A Call to Men," an anti-violence organization, most men desire sons in order to have an extension of themselves and to have someone they can raise in their likeness. Oftentimes, these men feel disappointed when they don't produce sons.
But by honoring girl dads, it provides a fresh perspective that allows men without sons to take pride in being fathers to daughters. This also promotes gender equality. Being a girl dad means being able to create the same opportunities for your daughter much like you would for your son.
Kobe knew it didn't take a man to follow in his footsteps so he honed his daughter, Gianna's passion for basketball. Before his passing, he was the coach of her team.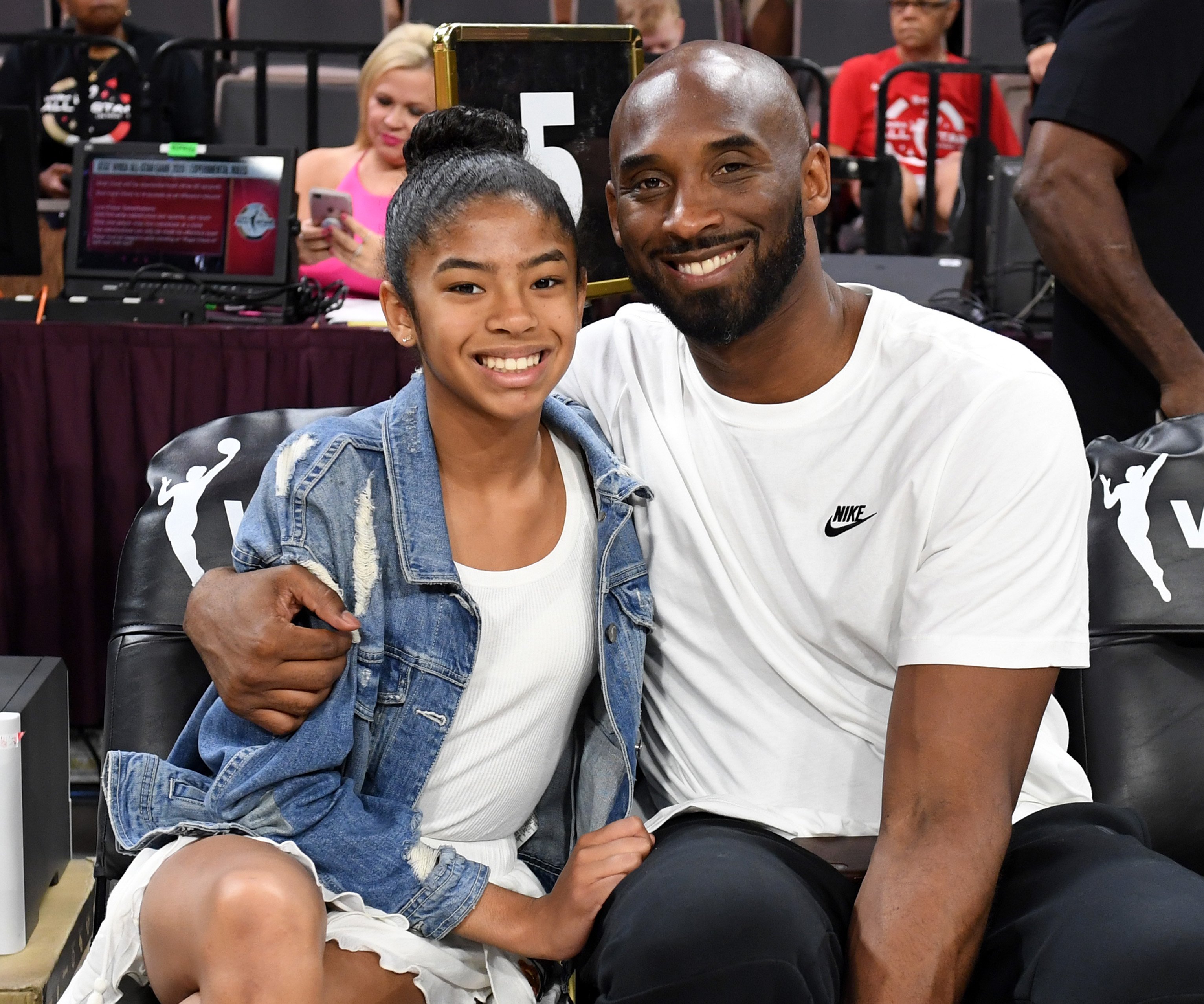 Kobe Bryant and his daughter, Gianna Bryant watching a basketball game. | Photo: Getty Images
Unfortunately, the 13-year-old Gianna who had high hopes of playing for the WNBA was with him in the helicopter that crashed and took both their lives. They were with seven other people who also perished.
Even in the after life, we know that Kobe and Gianna will still be playing basketball. And we're even more certain that Kobe will still be one proud girl dad.
Please fill in your e-mail so we can share with you our top stories!