Kellie S Williams of 'Family Matters' Fame Posts Pics with Husband & Kids in Matching Black Outfits
Kellie Williams Jackson from "Family Matters" has her own gorgeous family now.
We best remember Kellie Shanygne Williams as  Laura Lee Winslow of the ABC network 90s hit sitcom "Family Matters."
Kellie is now Mrs. Jackson and has an adorable family of her owns. The smart-aleck, know-it-all Winslows' middle child is now a devoted wife and mother of two.
In 2017 Kellie S. Williams shared a video clip of her reunion with fellow "Family Matters" cast members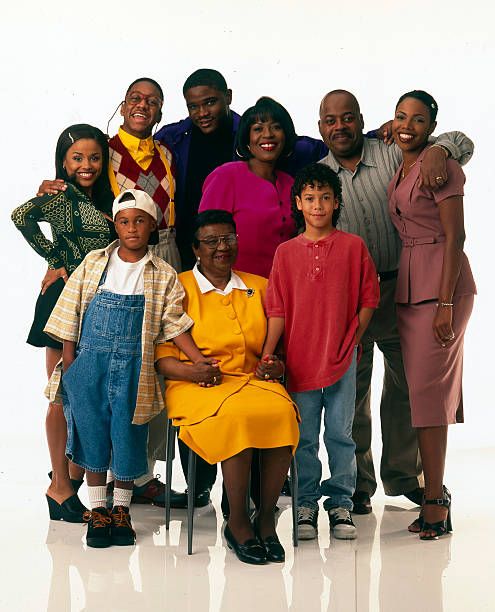 KELLIE S. WILLIAMS' BEAUTIFUL FAMILY
Kellie shared a series of snaps from a family photo shoot on Instagram which shows that she's come a long way from her "Family Matters" days.
The pretty young child star has become a lovely, confident and fulfilled woman who opted to take a break from her career to dedicate herself to her family.
The Williams-Jackson family dressed up to the nines for the occasion, choosing black as the color theme. In the snaps, Kellie is wearing a sleek black form-fitting dress trimmed with black feathers and accessorized with a diamond brooch and a dramatic black hat.
Kellie's husband Hannibal Jackson and her son John Ervine, 8, looked dashing in matching tuxedos, and the proud mom commented on her son's photo that he had had his shirt monogrammed, just like dad's!
KELLIE S. WILLIAMS' MINI-ME
Hanna Belle, Kellie's 10-year-old daughter looked like her mom's mini-me in a black voile dress with her hair styled in long curls. 
Kellie revealed that Hanna intends to follow in her mom's footsteps and become an actress, as well as a doctor, and attend an Ivy League college.
Kellie is passionate about education and founded the Kellie Williams Program in 2006 to help students produce a television show for Comcast Cable's local on-demand channel.
"FAMILY MATTERS" CAST REUNION
In 2017 Kellie S. Williams shared a video clip of her reunion with fellow "Family Matters" cast members  Telma Hopkins, Reginald VelJohnson, Jo Marie Payton, and Darius McCrary.
The cast hadn't been together since the show ended in 1998, and some, like Jaleel White, couldn't make it.
More painful was the absence of Michelle Thomas and Rosetta LeNoire. Michelle Thomas, who played Urkel's girlfriend Myra Monkhouse, passed away at the age of 20 from cancer, and Rosetta, who played the Winslow grandmother, died from diabetes at age 90.