Jennifer Hudson Posts Pic of Herself in Blonde Wig from When She Played Motormouth Maybelle in 'Hairspray Live!'
Jennifer Hudson starred in "Hairspray Live!" back in 2016, and she decided to reminisce about the fun experience through posting a throwback picture on Instagram for her fans to enjoy. 
Jennifer Hudson starred as Motormouth Maybelle in the "Hairspray Live!" adaptation, where she belted out hit songs like "Big, Blonde and Beautiful," and "I Know Where I've Been."
As always, her portrayal of Motormouth Maybelle was stellar, that even after four years, it is worth looking back at. That's exactly what she did, posting a selfie by her dressing room door that had her name on it. 
Hudson is set to star on the Aretha Franklin biopic "Respect," playing the Queen of Soul herself.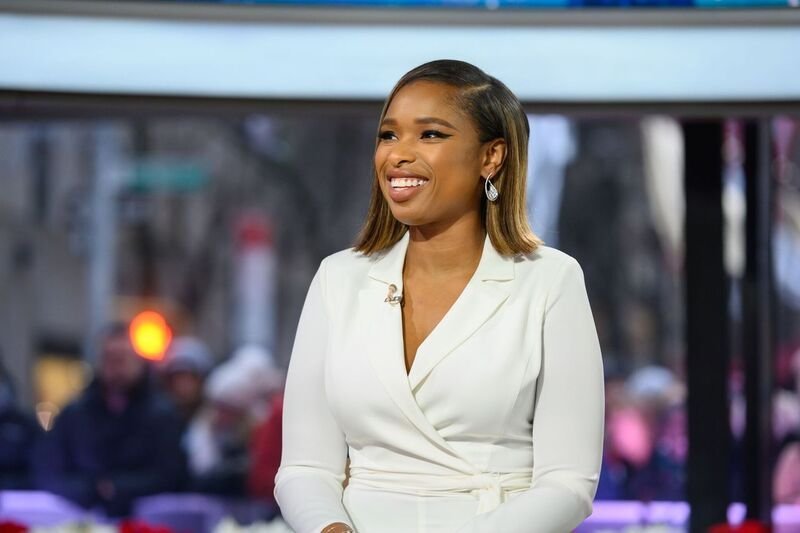 HER CHARACTER'S ROLE ON "HAIRSPRAY"
On "Hairspray Live!," her character was a Baltimore DJ and record store owner who convinces Tracy Turnblad's mother, Edna, to embrace her body before appearing on live television. 
Before Hudson starred as Maybelle, Ruth Brown played the part in the 1988 film version, and Queen Latifah played it in the 2007 musical version. 
JENNIFER'S UPCOMING PROJECT
As for her most recent project, Hudson is set to star on the Aretha Franklin biopic "Respect," playing the Queen of Soul herself. There, she stars alongside Forest Whitaker, Mary J. Blige, Marlon Wayans, Audra McDonald, and a lot more. 
The biopic was first announced in January 2018, eight months before Franklin's death. At the time, the Queen of Soul chose Hudson as the person to portray her, and the rest is history. 
JENNIFER'S FLEXIBILITY WHEN IT COMES TO ROLES
After more than 15 years in the industry, Jennifer Hudson proves to be a very dynamic entertainer, effortlessly shifting from role to role without any trouble. 
With that is her constant change in appearance, which proves all the more how she's able to carry any style well, making it a lot easier for her to get into character. 
JENNIFER'S LATEST PROJECT
Before filming for "Respect," she also starred as Grizabella on "Cats," the character responsible for the musical's most famous song, "Memories." 
While the movie did not bring in rave reviews and in fact was quite a flop in the box office, it was still a memorable role that Hudson is grateful for.