Jenna Dewan of 'Step Up' Fame Poses in Lacy Clothes with Boyfriend Steve Kazee for Her Maternity Photo Shoot
Actress Jenna Dewan and host of "Flirty Dancing" goes stylish to show off her bare tummy in a series of images that featured the expectant mother and her man.
Jenna seems excited to show the world how very prepared she is to welcome her second child.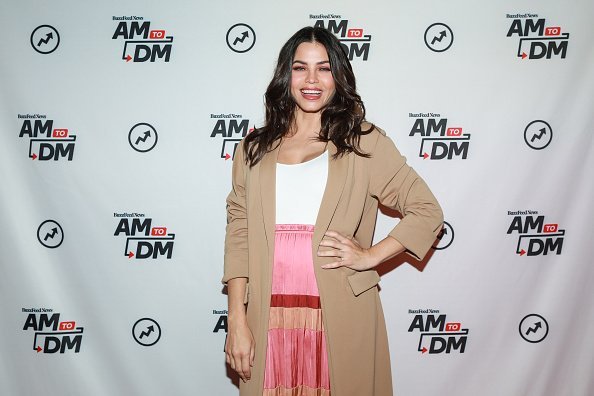 Even though she's not a first-time mom, the overjoyed "Step Up" star took to instagram to release captivating photos where she looked gorgeous.
The post featured her in an all-white lacy attire as her brunette hair swept past one of her eyes.
Another set of photos showed Jenna and her man in an affectionate embrace and another showed the entertainer confidently and lovingly laying on her man.
While Jenna is feeling like a fortunate girl who found her Prince Charming, she's also not relenting in being a caring mother. One of the posts reads:
"My love, my gift, I am the luckiest girl alive."
During the weekend, the entertainer was pictured holding her six-year-old's hand as they strolled out.
She's having the time of her current family and couldn't ask for anything better.
Jenna dressed in a comfortable blue overall and white T's while her daughter, Everly, wore a practice suit and held a backpack. 
Even though she shares a child with Channing Tatum, awaiting the arrival of her soon to come child brings so much joy to her and her partner. In her words:
"We are beyond overjoyed and couldn't be happier to be expanding our family."
Steve is more than an excited expectant father but also a very supportive man who caters to his woman's needs, be it a foot rib or burritos.
He is also an excellent stepdad to Everly as he watches out for her no matter the time of the day.
Irrespective of a failed marriage with Channing Tatum, Jenna continued to soar in her career and has introduced a new show "Flirty Dancing" to her fans.
She's having the time of her life with her current family and couldn't ask for anything better.