Alex Rodriguez's Daughters React to Stepsister Emme & Jennifer Lopez's Super Bowl Halftime Performance
Jennifer Lopez and daughter, Emme, received huge cheers from husband, Alex Rodriguez, and his daughters after their Super Bowl Halftime Performance. 
50-year-old singer, Jennifer Lopez, and her 11-year-old wowed the audience with their spectacular performance at the Super Bowl Halftime LIV show. 
Lopez launched her performance with some of her popular songs and switched up the show with the performance of two songs with Shakira. 
Lopez, 50, and Shakira, 43 sang J. Lo's "Let's Get Loud" and Shakira's "Waka Waka." Fans describe the fusion of these two artists as one of the best performances of all times. 
During the show, Lopez stunned the crowd with amazing renditions of songs with Shakira and her daughter, Emme. Emme, who Lopez said got her voice from her father, did well in her performance of "Born in The USA" and "Let's Get Loud."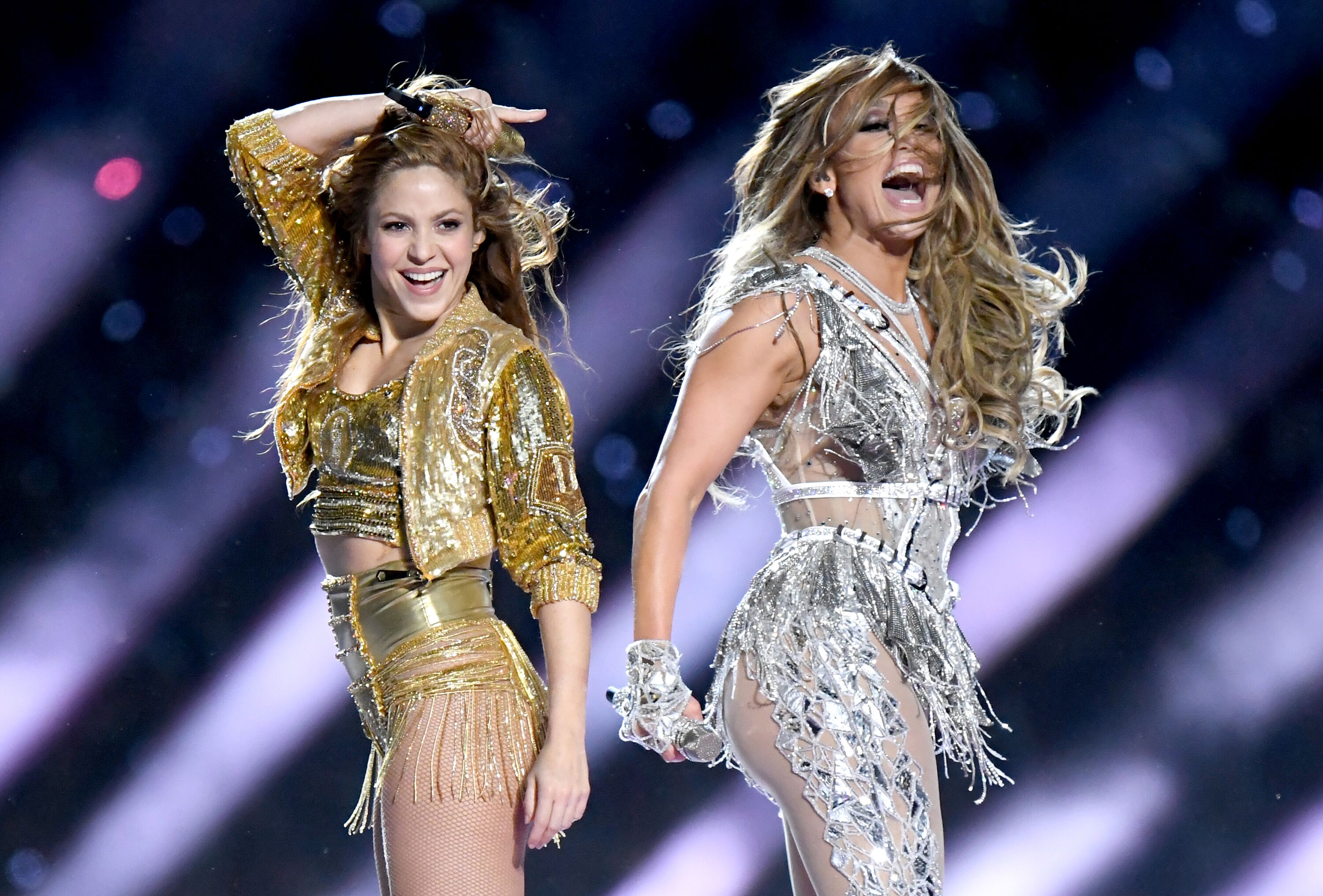 The "World of Dance" Judge is a co-parent of twin children, Max and Emme, with salsa artist, Marc Anthony. Lopez, speaking about her daughter in May 2019 said of Emme, 
"She's got her daddy's voice. She's amazing".  
Lopez and Anthony got married in 2004 but split in 2014 after some irreconcilable differences. Following her divorce, the mother of two got engaged again in 2017 to the former baseball player, Alex Rodriguez. 
Lopez has fostered a good relationship with her stepdaughters, Natasha, and Ella. Not only does she have a good relationship with them, the two Rodriguez girls also have a good relationship with Lopez's daughter, Emme. 
The girls' sweet relationship was publicly displayed when they cheered on their step-sister, Emme, and stepmom J. Lo after their impressive performance at the Super Bowl Halftime show.
Elle and Natasha spoke about their step sister's angelic voice and expressed how proud they were of their stepmom. A-Rod also spoke sweetly of his lover's performance when he posted a video from the show. 
Jennifer's ex-husband, Marc Anthony, was not left out in the congratulations. The proud father took to Instagram to commend his daughter. 
The performance of the star singers, which has been the talk of the whole internet since it happened, has set a new record for Halftime Shows. 
J. Lo tweeted that the performance recorded "over 47 MILLION views and 1.4 MILLION likes in its first 24 hours. It is the most watched Halftime Show in the first 24 hours of all time!"