LeBron James Reportedly Wore Tribute Bracelet in Honor of Kobe Bryant during Lakers Practice
Lebron James continually pays tribute to Late Kobe Bryant in less subtle ways by wearing a bracelet with the late legend's jersey numbers.
The announcement of Kobe Bryant's death took the world by shock as people could not come to grasp with the reality that the 41-year-old NBA legend was gone.
What made it all the more depressing was when it was confirmed that Kobe was not alone on the helicopter that crashed but that his 13-year-old daughter Giana was on board with seven other victims making a total of nine lives lost.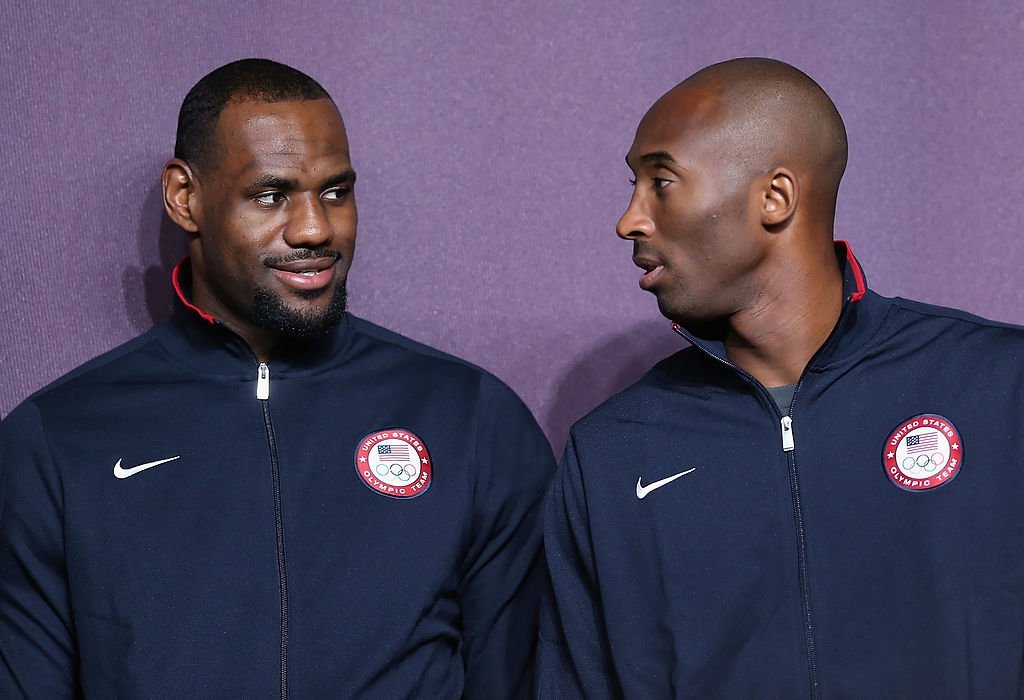 In the days following their demise, lots of people have taken to social media to give their tribute and pay homage to the late star and those who have died.
However, one person who cannot still come to terms with the death of Kobe is his long time friend and mentee, Lebron James.
Following the death of Kobe, Lebron has gone on to share heartwarming messages on social media; he also got a tattoo of a Mamba- Kobe's nickname on his tighs.
Recently, he was spotted wearing a bracelet that had numbers 8 and 24, which happens to be Kobe's jersey numbers.
NBA reporter Dave McMenamin posted the picture on Twitter and alluded that the photo was taken on Monday, February 3rd, 2020, at a Lakers practice.
The tweet has gone on to have over 7,000 likes, 700 retweets, and numerous comments. While some remarks praised Lebron for his acts after the death of Kobe, some expressed displeasure saying he was using it to draw attention to himself.
The healing process cannot be done individually, but that through collective effort.
The NBA star who always considered Kobe a brother has also revealed that he was going to do his possible best to keep the legacy of Kobe alive by making sure all that he valued was taken care of.
The bracelet LeBron wore to Lakers practice Monday. pic.twitter.com/NNCGfxLVK8

— Dave McMenamin (@mcten) February 3, 2020
The Los Angeles Lakers may no longer feel the immediate shock over the death of Kobe, but they don't sense the pain will go away.
In what might become both therapeutic and painful, the Lakers will experience constant reminders of Bryant's influence. Lebron said:
"Every game is going to be emotional, but time heals all, and it's going to continue to help us every game. We'll continue to lean on each other and lean on our crowd."
Lebron is not the only one who paid tribute to Kobe; his team-mate Anthony Davis also got a tattoo on his thigh to honor the late basketball legend.
In like manner, more tributes await at the NBA All-Star game in Chicago on February 16. Lebron said that his team would wear Gianna's No. 2, a decision he made after consulting with his daughter, Zhuri.
While the other team would put on Kobe's No. 24, the two sides will wear jersey patches with nine stars to represent each victim in the crash.  
One profound thing that Lebron has hammered on since Kobe's death is that the healing process cannot be done individually, but through collective effort, the grief would get more comfortable with time.