Lydia Cornell of 'Too Close for Comfort' Fame Talks Overcoming Alcoholism in Candid Interview
"Too Close for Comfort" star Lydia Cornell shared why she got addicted to alcohol. Her journey to sobriety was life-changing. 
Her battle against alcoholism was tough. Now 66, Cornell, a TV sex symbol in the 80s, revealed in an interview that it was a terrible situation as she drank too much alcohol.
"I was just binge drinking. You lose control and you don't know what you're doing. I became a radioactive blackout drinker," she told Fox News.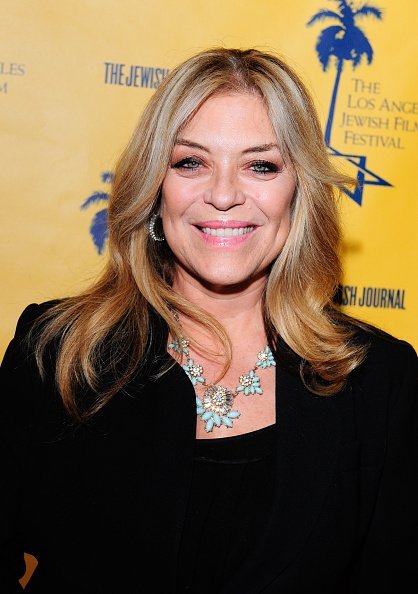 HARD HABIT TO BREAK
According to PEOPLE, Cornell started to drink heavily when the show ended in 1987. She, however, admitted that she never used drugs or marijuana.
The former sexy actress would drink until the last drop of alcohol. She stopped drinking after she found out she was pregnant, and after her baby was born. 
It was a hard habit to break. Even after she gave birth, Cornell drank even heavier. More than five bottles of alcohol were consumed in a day. 
INTERVENTION
Cornell recalled a horrible situation where she carried her baby while being drunk. Just as she was about to go down the stairs to open her door for her visiting mom and uncle, she blacked out and fell off.
It was a breaking point for Cornell, and intervention was followed. Her mother took her baby away because she had a hard time coping up with her drinking issue.
Alcoholism was the result of those pressures. 
LOOKING BACK
A month after, she found herself in Good Shepherd Church in Beverly Hills. In one of the meetings she went into, she cried after a lot of women came to her for support. 
Looking back, Cornell realized that she was under societal pressure and revealed she was an abused child. Alcoholism was the result of those pressures. 
After she survived those days, Cornell, who received the Southern California Motion Picture Council's Golden Halo Lifetime Achievement Award, became sober and happy. 
The actress became interested in writing a memoir about her journey to recovery called "Hiding My Brain in My Bra." 
"I hope my story can help others. If I could help one person overcome their struggles, then revealing my darkest moments is truly worth it," she said.
Cornell's first screen appearance was as Lydia Korniloff in a walk-on as a girl in a car in the 1979 film "Steel." Her other notable projects include "The Love Boat," "Charlie's Angels," and "The Dukes of Hazzard."