Kayaker Who Went Missing in the Florida Everglades Rescued after His Phone Washed up on Shore
When Mark Miele didn't return from his Everglades kayaking trip, rescuers got "smart" help from the 67-year-old's phone that washed up on a riverbank.
On January 22, Mark began his week-long kayaking trip, but when he didn't return on January 29, he was reported missing.
According to the Collier County Sheriff's Office, deputies from their department, along with people from the Florida Fish and Wildlife Conservation Commission and the National Parks Service, set out in search of Mark.
Authorities rescue missing kayaker in Florida Everglades https://t.co/nq6SfTCYe8 pic.twitter.com/yiPY95czoO

— Yahoo News (@YahooNews) February 4, 2020
Four days later, rescuers found his belongings on the bank of Lopez River. Among his belongings was his smartphone, which deputies used to trace the Virginia native's approximate location by using its position data.
"By downloading the data on Mark's phone Sunday night, deputies found his most recent coordinates logged on January 31. Our Aviation Unit began a targeted search of the area," the sheriff's office wrote in a statement.
Not knowing what they would find, the police department's Aviation Unit located Mark floating in the river the next morning, mere miles from the area rescuers found his belongings.
Mark, who wore a life jacket, had been floating in the water for two days. Weak, dehydrated, and experiencing hypothermia, members onboard the rescue boat had to lift him to safety.
According to Corporal Ed Henderson, Mark's situation had taken such a toll on him, that he believes things may have ended differently, had they not found him when they had.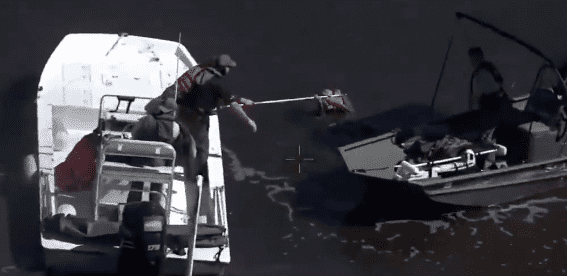 Safely recovering in a local hospital, Mark's family is grateful for his return, and issued a statement of thanks to everyone involved in his rescue, and added:
"We couldn't have worked with a more wonderful, caring, kind, and straightforward group of people. It's a miracle he's alive and in the condition he is in."
While Mark Miele had to be rescued, another kayaker recently did the rescuing. In October last year, Rob Goodman headed to his favorite Higel Marine Park spot in Venice, Florida, to go kayaking early in the morning.
After running into a paddleboarder named Ed Coster, the two exchanged greetings before Rob headed out just before daybreak. 
But then Rob spotted the white roof of a vehicle sticking out of the water, and upon closer inspection, he saw "this little hand and fingers" pop out of the slightly cracked window.
Rob immediately dialed 911 and jumped into the water to try and pry the door open. Ed saw the commotion and came to help. 
Eventually, the pair pried the door open and took the 81-year-old unnamed woman to the safety of the shore. Wet and cold, but otherwise unharmed, the woman reportedly told first responders that she had been trapped in the car since the previous evening.
However, being trapped doesn't always mean being stuck in a confined space with no escape. Relatedly another miraculous rescue took place last year when two young children were found after spending the night alone in a forested area in Coquitlam, British Columbia.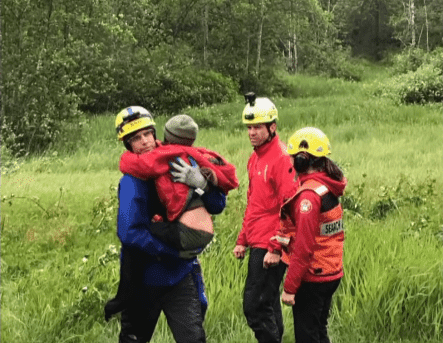 The six and seven-year-old got separated from their father after he made the difficult decision to find help. They had fallen down a "steep, treacherous cliff," and luckily, the dad found a hiker a few miles away.
The kids stayed put as their dad asked, and the Coquitlam Search and Rescue team found the two safe and sound the next morning, despite having minor injuries and being cold.