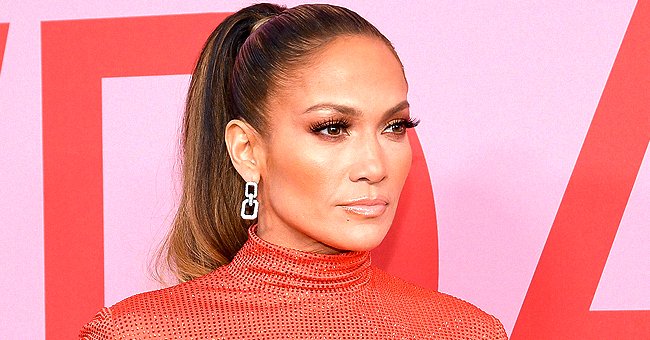 Getty Images
Jennifer Lopez Slammed by PETA for Wearing Feathered Flag Cape during 2020 Super Bowl Halftime Show
PETA is calling out Jennifer Lopez for committing the atrocity of wearing feathers during her Super Bowl halftime show. Animal rights activists came out in droves to support their stance.
On Sunday night, Shakira and Jennifer Lopez showed that women at any age can be fit, sexy, and gorgeous, all while entertaining a live crowd of thousands as well as millions of viewers on television.
The People for the Ethical Treatment of Animals (PETA) were not the least bit impressed, however, because there was one thing that rubbed them in the worst way with J.Lo's outfit. Their post is found below.
Lopez and her daughter share a moment
During Lopez's Super Bowl LIV halftime performance, there was a slew of outfit changes. After one of them, she graced the stage with an American flag made out of red, white, and blue feathers on one side.
The wardrobe featured the Puerto Rican flag on the other side. Lopez also wore a shiny silver bodysuit as she stepped out with her daughter Emme for that segment of the show.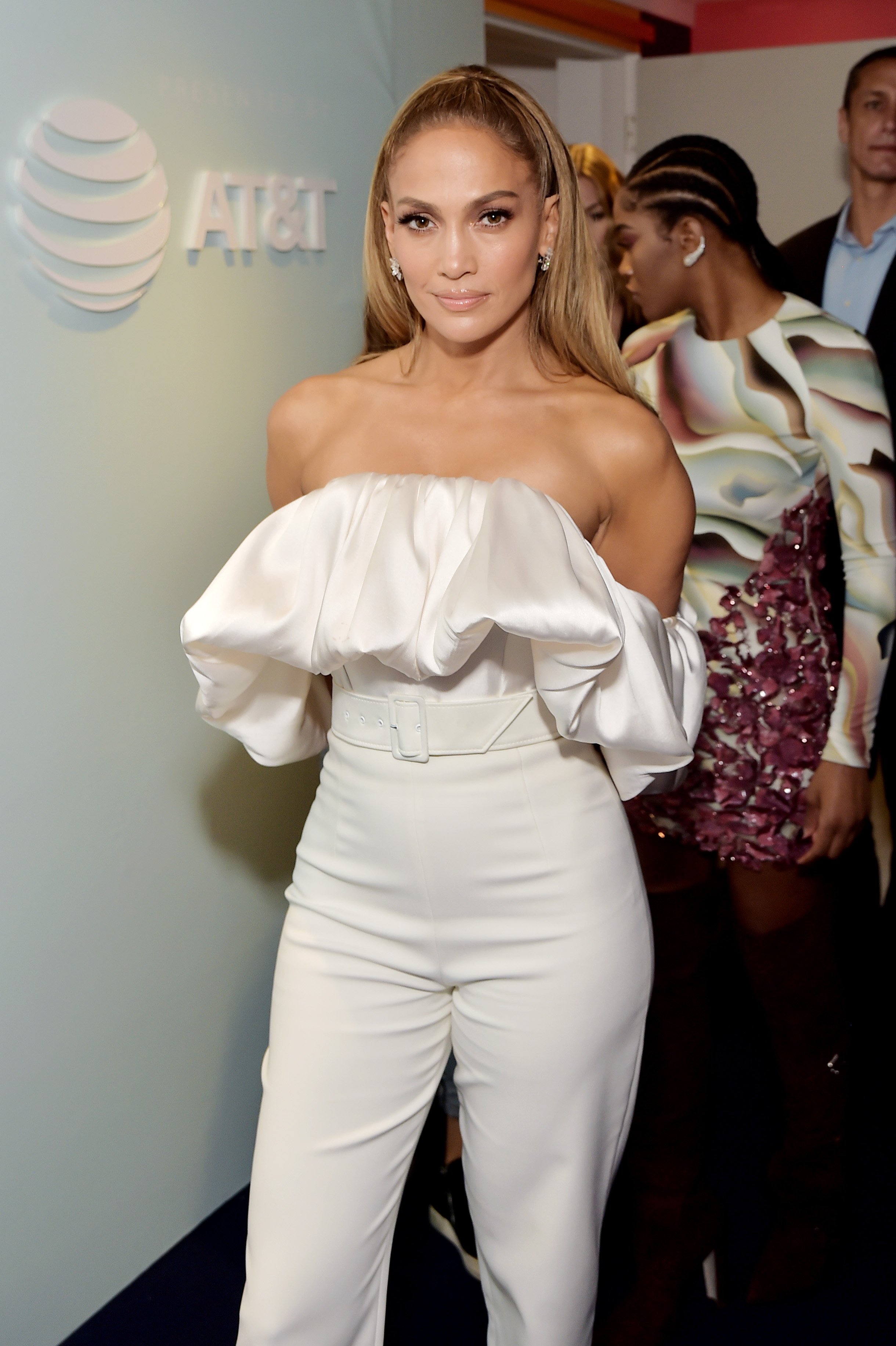 Jennifer Lopez visits AT&T ON LOCATION during the Toronto International Film Festival in Canada on September 8, 2019 | Photo: Getty Images
But while the 11-year-old sang her heart out for a rendition of Burce Springsteen's "Born in the U.S.A," PETA's eyes were not on her. Instead, they were scouting out what made up her mother's attire — birds.
PETA gives J.Lo a piece of their mind
In an angry tweet on Sunday night, the animal rights organization let their thoughts out. "This flag could have flown without killing birds," they wrote. They included a split photo of Lopez next to featherless bird carcasses.
Lopez's patriotic dress was designed by Versace, who released a statement giving details of the piece. The post said it was hand-crafted, and "all feathers used for the flag were sourced ethically."
Fans react to PETA's finger-wagging
Regardless, many backed PETA for their criticism. One person brushed off Versace's explanation, insisting that whatever is on the animals' bodies is theirs and theirs alone.
Others added their voice to PETA's, declaring that they're no longer a fan. Many people were already aware of Lopez's use of animal fur — even as lashes, according to one — so this was not surprising in the least.
Of course, some people didn't care and didn't think others should. They pointed to how tons of chickens, cows, and buffaloes were killed to celebrate Super Bowl night.
PETA activists hit the red carpet
This isn't the first time PETA has been compelled to give Lopez feedback for her fur or feather-wearing tendencies. Last year, the organization took action when Lopez showed off a fur coat in her movie, "Hustlers."
During September's Toronto International Film Festival at the premiere of the film, PETA activists made their presence known by screaming out to the singer and actress about her animalistic crimes.
According to U.K.'s Standard, one of them told Lopez she had "blood on her hands" for the "Hustlers" coat. They also held up signs ostracizing the singer for her actions. Lopez ignored them as she walked the red carpet.
Shakira and J.Lo both get backlash
After the Super Bowl on Sunday, Shakira also got her share of criticism for appearing to lip-sync during her performance. For the most part, though, people loved the belly dancing spectacle she put on.
Meanwhile, Lopez additionally received backlash for using a stripper pole during her performance and wearing what many deemed inappropriate attire for what is typically a family-friendly event.
It's hard to avoid negative feedback when you're a megastar like Lopez, but perhaps she'll consider the outcry of PETA and others after this incident. Or, maybe she doesn't care.
Please fill in your e-mail so we can share with you our top stories!