Carrie Ann Inaba from 'The Talk' Wears Black Leggings and Leopard Print Top in Photo & Fans React
Carrie Ann Inaba got her fans drooling after she shared an elegant photo of herself in chic black pants and a leopard print top.
A recent post on Carrie Ann Inaba's Instagram page stirred her delighted fans as the daytime show host dazzled in a classy outfit.
Posing in what looked like a sitting room, the reality star looked appealing in a pair of black form-fitting pants, which she paired with an expensive leopard print blouse.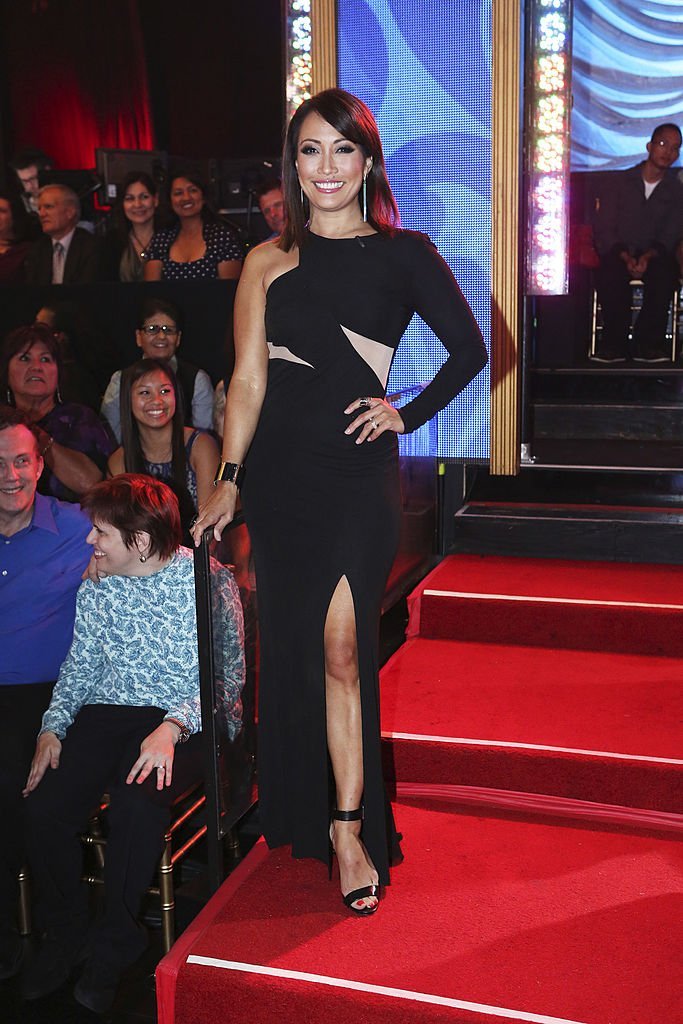 Just as the photo gave hints that Carrie looked happy, her caption confirmed it as she wrote:
"Feeling blessed to be able to do what I do in this lifetime. Feeling happy and at peace."
Inaba complemented her outfit with a pair of black heels, while her hair was styled in a wavy blonde fashion.
She spiced up the outfit with dainty looking jewelry as her fingers were adorned in an array of knuckle rings.
The "The Talk" co-host also added a couple of pearl bracelets for extra effect. Trooping to the comments, fans agreed the star looked exquisite. A fan chimed:
"Wow! What a beautiful picture of you."
Another recent Instagram post from the "Dancing with the Stars" pro showed her looking ever pretty in a red blouse, which she matched with a pair of black pants.
However, Inaba had a stronger message for her fans. Right by her photo, the Hollywood star penned a thought-provoking poem, which she also wrote down in her caption.
Carrie Ann talked about having a few invisible illnesses and how she combats what people might not understand. While fans admired her beauty, they commiserated with her and left lots of well-wishes in the comment section. 
In the Instagram post, the 52-year-old celebrity left a link to her blog, where she opened up on her multiple illnesses.
Ann Inaba revealed that she was currently battling several autoimmune diseases. She wrote in the tell-all blog post:
"Having autoimmune syndromes like Sjögren's Syndrome or Fibromyalgia, or Lupus, or invisible illnesses like Iron Deficiency Anemia, Depression or Anxiety, does not make for an easy life."
Going on, the DWTS judge talked about the realities of life's challenges coupled with dealing with the psychological illness, which she described as "invisible."
She went on to explain how the symptoms and after effect of medications affected her. Carrie made it known that at a point, she started avoiding situations that could set off her symptoms.
It led her to live in constant fear and according to her: "Life became more of avoiding life than living."
However, the fear did not last, as Carrie picked herself up again and decided to accept her health issues and look beyond them.
She added that accepting "the parts of myself that I didn't want to" and making peace within herself were the "greatest gifts" of her health journey.