Jason Aldean's Wife Brittany Shares Adorable Video of Their 1-Year-Old Daughter Navy Learning to Walk
Country singer Jason Aldean just celebrated his daughter, Navy turning one on February 4, 2020. However, days before the big day, the little girl was recorded as she started learning to walk.
On Saturday, February 1, 2020, Aldean's wife, Brittany Aldean took to social media to share an adorable video of their second child, Navy learning to walk. In the clip, the country star was seen holding and balancing the little girl while trying to steady her on her feet.
The country music singer then lets her go as he starts backing away from her. Little Navy stays focused on her father as she waddles towards him quickly as he moves further away allowing her to take a few steps.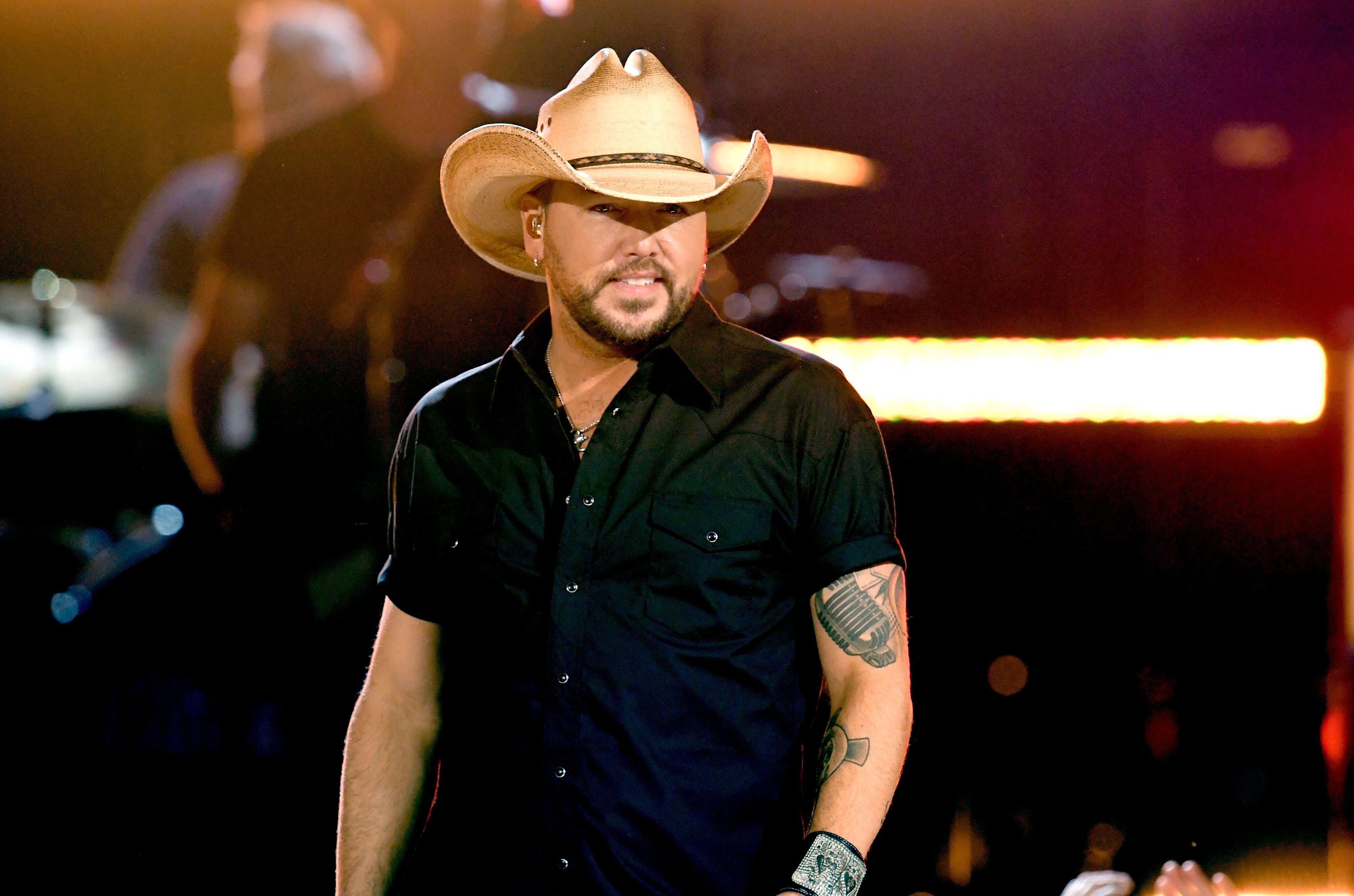 Baby Navy is learning to walk
Before he reaches a wall, Aldean catches the little toddler while her mother is heard celebrating her achievement off camera. The musician carries baby Navy as he proudly smiles at her accomplishment.
Aldean and his family are currently living in fellow country singer Kane Brown's old house. Their home is going under construction and should be completed in May 2020.
Aldean family visits Walt Disney World
The estate features a waterslide, a bowling alley, among other things. When the Aldean family isn't celebrating Navy's learning milestone, they like having some fun together.
Recently, the family went together to Walt Disney World in Orlando, Florida. Aldean's son, Memphis, 2, also joined the exciting excursion.
Jason's kids met Minnie and Mickey Mouse
Memphis is a great lover of Mickey Mouse and he apparently considers him a "hero." Photos shared on social media showed the little boy interacting with the character.
Baby Navy also had a chance to meet Minnie Mouse as seen in photos shared by her mother. Besides his two young children with Brittany, the singer also has two older daughters from his first marriage.
Aldean's other children
Aldean is also a father to Keeley and Kendyl. The artist just started on his "We Back Tour" where he played three shows on the opening weekend.
Country singer has started his tour
His opening acts include Morgan Wallen and Riley Green. The star's tour bus has been outfitted for both of his young children to be able to travel with him.
However, the Georgia native lets his wife decide on whether or not the children will join him on the road.