Snoop Dogg Shares Photo of Daughter Cori & Fans Say She Looks like Her Mom Shante Broadus
Snoop Dogg's daughter Cori looks stunning in a new picture as she is growing up to look like her business mogul mother-Shante, Broadus.
Snoop Dogg is a proud father of 4 beautiful children and he always takes out time to appreciate his kids for their achievements. Recently, he served some daddy-daughter goals when he posted a picture of his daughter with the caption:
"Daddy's Lil girl growing up @princessbroadus ??????"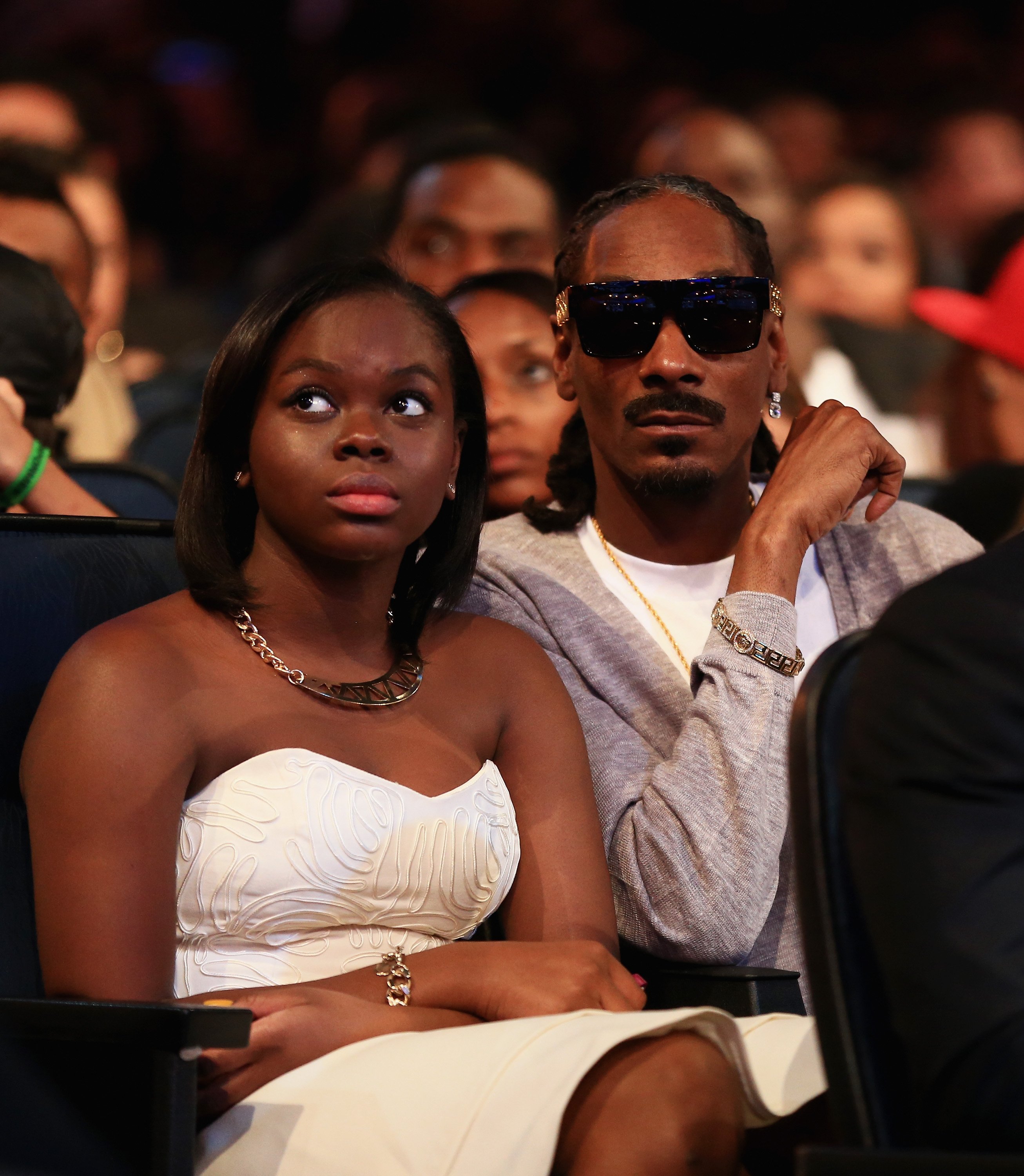 Snoop shared the picture of his only daughter Cori Broadus wearing a low cut v-neck blouse with pant trousers.
The upcoming singer had her hair in two cornrows and paired off the ensemble with dropping earrings and what looked to be blue feathered shoes. A fan who saw the picture had this to say,
"She looks just like her Momma."
The picture which became a rave with the fans had numerous comments, with most of it reiterating that Cori had grown up to look just like her business mogul mother-Shante Broadus.
In the comments section, Cori, popularly known as Princess Broadus on her social media platforms, commented, saying that she is always going to be a daddy's girl.
Cori, who was diagnosed with Lupus at the age of eleven, was instrumental to the reunion of her parents.
The "Love me for me" crooner also commented, expressing how much she loved her father, irrespective of any situation. The comment had over 1,000 likes with people fawning over the father-daughter moment.
A couple of people could not keep it to themselves as they gushed about how Cori looked so much like her mum. One person said:
"I remember when she was Lil Choc on the show *crying emoji* now she looks like her mom."
Some also commented, saying she was as beautiful as her mum, while others said she looked even more beautiful than Shante.
Cori, who is the last and only female child of Snoop's four children, is an upcoming singer with a couple of singles to her name. Some of these include: "Love me for me," "Daddy's Girl," "New Phone, Who Dis?" among others.
The 21-year-old who graduated from Los Angeles' Ramon C. Cortines School of Visual and Performing Arts in 2017 is set on following her daddy's footsteps in the music industry.
The singing sensation learned singing at church choirs. She has collaborated with her father a few times and also worked with famous singers such as Drake and Kamaiyah.
Cori, who was diagnosed with Lupus at the age of eleven, was instrumental to the reunion of her parents after they got divorced. She however, seems to enjoy being her daddy's little girl.