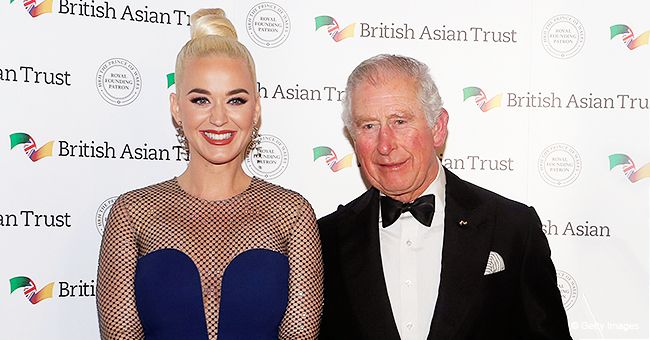 Getty Images
Katy Perry Attends British Asian Trust Royal Dinner with Prince Charles and Duchess Camilla
Katy Perry meets with Prince Charles and Duchess Camilla at the British Asian Trust Royal Dinner, where the pop star was named the new ambassador.
On Tuesday night, Katy Perry attended a black-tie reception for the "British Asian Trust" in London, where she met with Prince Charles and Duchess Camilla.
The pop star was at the event because she had been announced as the new Ambassador for the Trust's Children's Protection Fund for India.
After a trip to India, where Charles was exposed to the hardships faced by people living in poverty, he founded the "British Asian Trust Royal" in 2007, as a charity to help disadvantaged communities in South Asia.
According to Charles and Camilla's Instagram page, Clarence House, since its establishment, it has positively impacted the lives of 4.8 million people living in places such as Sri Lanka, Bangladesh and, India and Pakistan.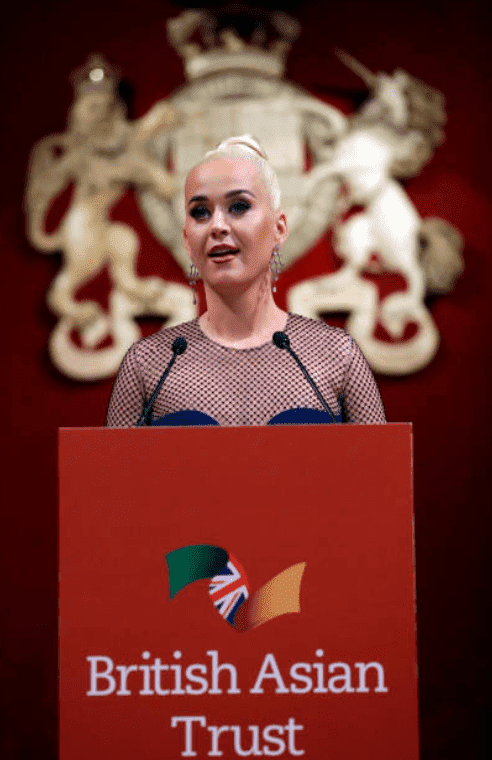 Katy Perry stand at a podium as she says a speech during the reception for the British Asian Trust, on February 4, 2020, in London, England | Source: Kirsty Wigglesworth - WPA Pool/ Getty Images
Katy's
appointment as ambassador is not a coincidence.
PEOPLE
reports, she traveled across many parts of the world while working as a UNICEF Goodwill Ambassador, where she was inspired to work with Charles after meeting him. In 2013 she spoke about the first time she met the prince
saying:
"India has long held a special place in my heart, and on my last visit, I was able to meet with The Prince of Wales...I was impressed by their strong plan, from on the ground initiatives to fundraising."
In celebrating her new appointment, Kate shared a picture with Charles, and several other pictures from the night. She explained what he role as ambassador would entail, she revealed:
"In my role, I will primarily focus my spotlight on helping find solutions to end child trafficking. India has always been a place I have a magnetic connection with."
Katy will have a lot on her plate with her latest appointment; in her announcement, she said her role in the British Asian Trust Royal would work alongside her commitments to UNICEF.
In her caption, she mentioned how she was pleased to be working with Charles, and said the position would be in addition to the work she has already been doing with UNICEF to help children in South Asia.
Please fill in your e-mail so we can share with you our top stories!