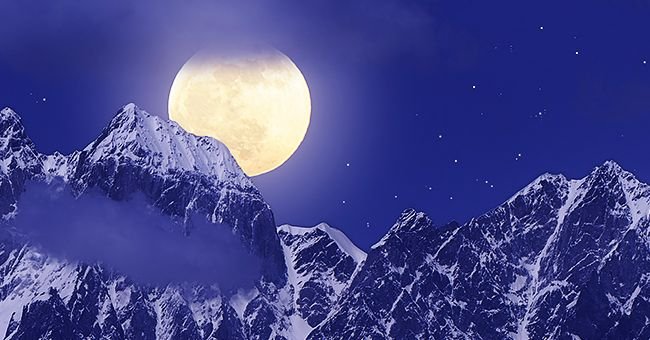 shutterstock.com
Snow Moon, 2020's First Supermoon, Will Be Visible This Weekend
This weekend the sky will be brightly lit with one of the year's brightest supermoons called the Snow Moon. It will hit its peaks on February 9 for a spectacular sighting.
2020 is set to be every sky gazer's dream. According to Country Living, the year is set to be filled celestial wonders, which include two supermoons, one blue moon, and 13 full moons.
For those that missed the rare Wolf Moon eclipse, which occurred last month, the Snow Moon appearing this weekend will certainly make up for it.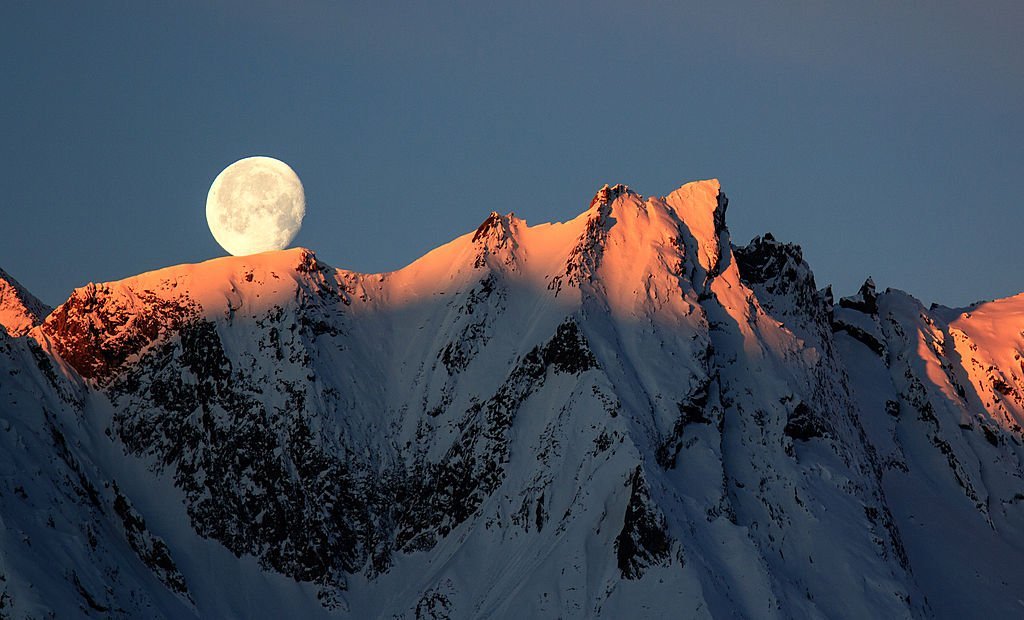 Winter moon overlooking the Austrian Alps, on December 30, 2012, Austria | Source: Getty Images
reports that it is commonly called the Snow Moon, Hunger Moon, and Storm Moon, among its many names, because it is the second moon in winter.
In the 1930's it was called the Snow or Storm Moon because of the heavy snow conditions that surrounded it's occurrence.
It was also called the Hunger Moon because the harsh weather conditions leading up to its reveal made it difficult for people to hunt for food, creating scarce food resources and widespread hunger during winter, it was revealed:
"As the midwinter moon or the second full moon of winter, the Native American tribes of what is now the northern and eastern United States called this the Snow Moon or the Hunger Moon."
This year, the full moon on February 9, will be one of the largest occurrence for 2020, making it a supermoon. Revealing where the term came from NASA explained:
"When a full moon appears at perigee [its closest point to Earth] it is slightly brighter and larger than a regular full moon—and that's where we get a 'supermoon.'"
It is expected that the moon will appear in full over the weekend from Friday to Monday morning. During the course of those three days, it will reach it's peak on February 9 at 2:33 a.m. EST.
The rare sighting might not compare to last years Super Snow Moon, because it is reported to only be the fourth biggest and biggest of the year. However it will light up the sky just as magnificently as any full moon.
It is also reported that the sighting is a special event considering that every 19 years, February does not have a full moon at throughout the month.
The occurrence is called a Black Moon and happens across many time zones. In 2018 this happened creating two full moons in January and February called Blue Moons.
Please fill in your e-mail so we can share with you our top stories!