Alicia Keys and Swizz Beatz Are Caring Parents of 5 Kids - Meet Their Blended Family
Singer, Alicia Keys, and her producer husband, Swizz Beatz, are loving parents who have compromised a lot to have and keep a blended family.
The duo exchanged their marital vows in 2010, a few months after Swizz got separated from his first wife, Tifrere, whom he shares a teenage son, Kazeem Dean with.
While the music producer is Alicia's first husband and father to her two boys Egypt Daoud and Genesis Ali, the "Girl on Fire" crooner is his second wife and mother to his two last children.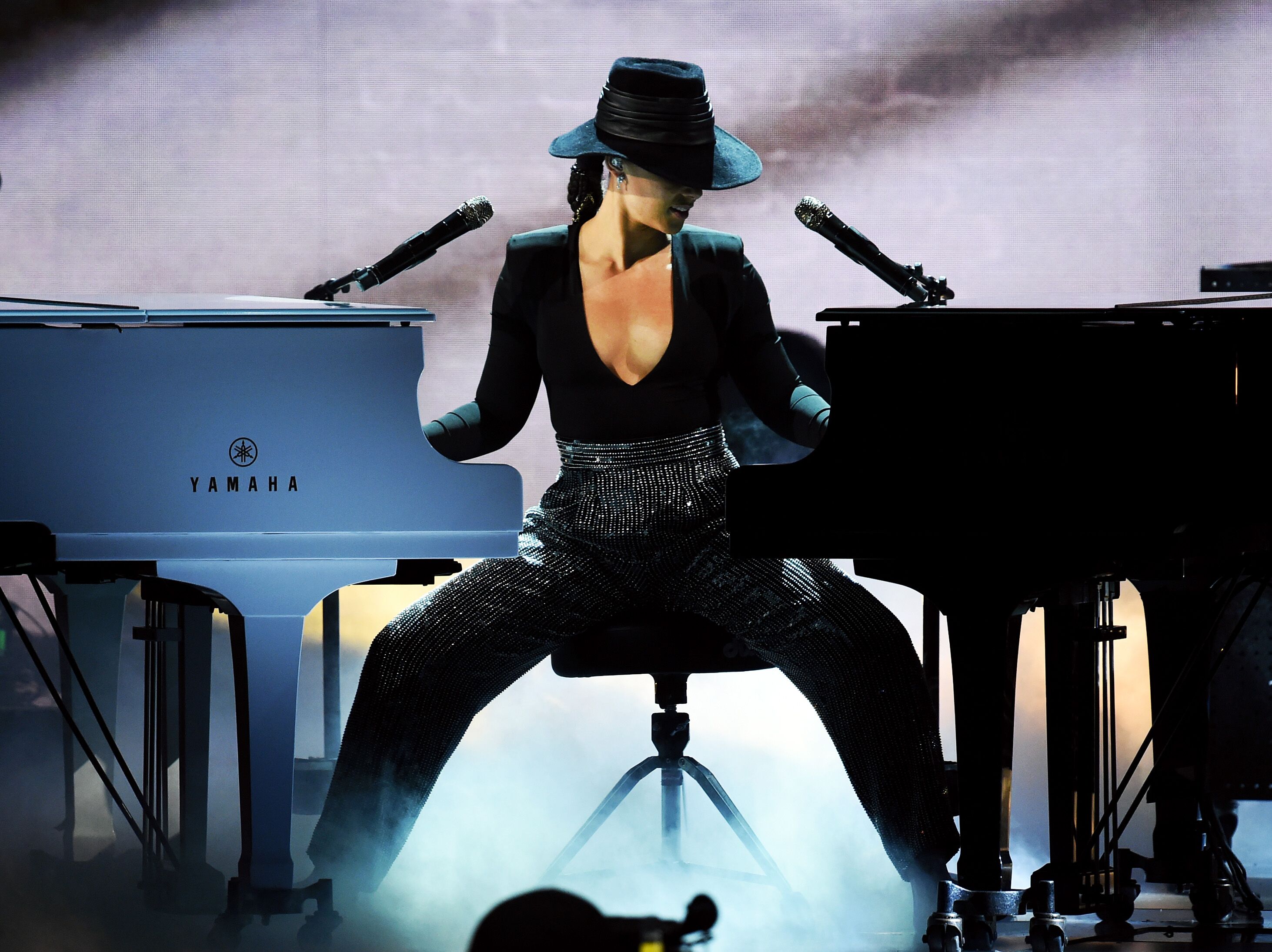 Before falling in love with the 15-time Grammy winner, Swizz fathered two children, Nicole Dean, with Jahna Sebastian and Prince Nadir Dean with Nicol Levy.
Regardless of the unsettled past, Alicia fell head over heels for her Prince Charming, and her love was transferred to all her stepchildren, including one of her beau's exes. In discussing the concept of harmonious living as a blended family, she said:
"We love each other...Our family is one big beautiful family... I'm very, very proud of that. It's a real thing, and it's possible."
Kazeem's mother supported her ex's lover's statement by explaining that it took a "lot" of effort in making the blended family a reality. She even published a book titled "Blended" that was forwarded by Alicia.
Both women however, started on the wrong foot, as she once accused Alicia Keys of being a homewrecker who was her man's mistress before the split.
The stepmother of three doesn't sweat when it comes to handling the other kids; it may be tough, but she mentioned, it is "real" and "possible."
Tifrere has since come out to take back her words and shares a healthy relationship with the family. She even goes as far as celebrating with the entire household on special occasions such as birthdays.
During Egypt's 13th birthday, Tifrere took to the gram to shout out to the teenager as she uploaded a photo featuring herself and the celebrant.
Apart from having the love and admiration from an array of fans around the world, Alicia's family is also her most significant support system that shows her care and applauds her craft.
During the recent Grammy awards ceremony which she hosted, her boys were in attendance and Swizz had this to say about his woman:
"To take that show and for her to trust it her way, and just watch all the creative and be apart of the creativity has been monumental... It's going to be big... Here she comes."
The couple is a ride or die pair, and after spending a decade of their lives being married, they still celebrate each other.
The Grammy host was hasty to gush on her man when he graduated from Harvard Business school. She posted a photo on Instagram featuring the duo, and she blushed in "amazement" over Swizz's achievement.
Having a busy schedule has nothing on either of these parents who take out time to show off their lovely children on the gram by sharing numerous uploads of them.
Although Alicia spends quality time with her boys' as seen on her social media page, the stepmother of three doesn't sweat when it comes to handling the other kids.
It may be tough, but as she mentioned, it is "real" and "possible."