Alicia Keys and Meghan Thee Stallion to Receive Awards at Billboard's 2019 Women in Music Event
Billboard's 14th annual Women in Music has announced it will be honoring Alicia Keys, Megan Thee Stallion, and Rosalía.
Alicia Keys, Megan Thee Stallion, and Rosalía will be celebrated for their contributions to female empowerment at the Billboard's 14th annual Women in Music Awards.
Every year, the prestigious awards turn the spotlight on artists who have contributed to the advancement of women and their presence in the music industry at every level. 
The 2019 Women in Music Awards will be hosted by last year's Rising Star honoree, Hayley Kiyoko.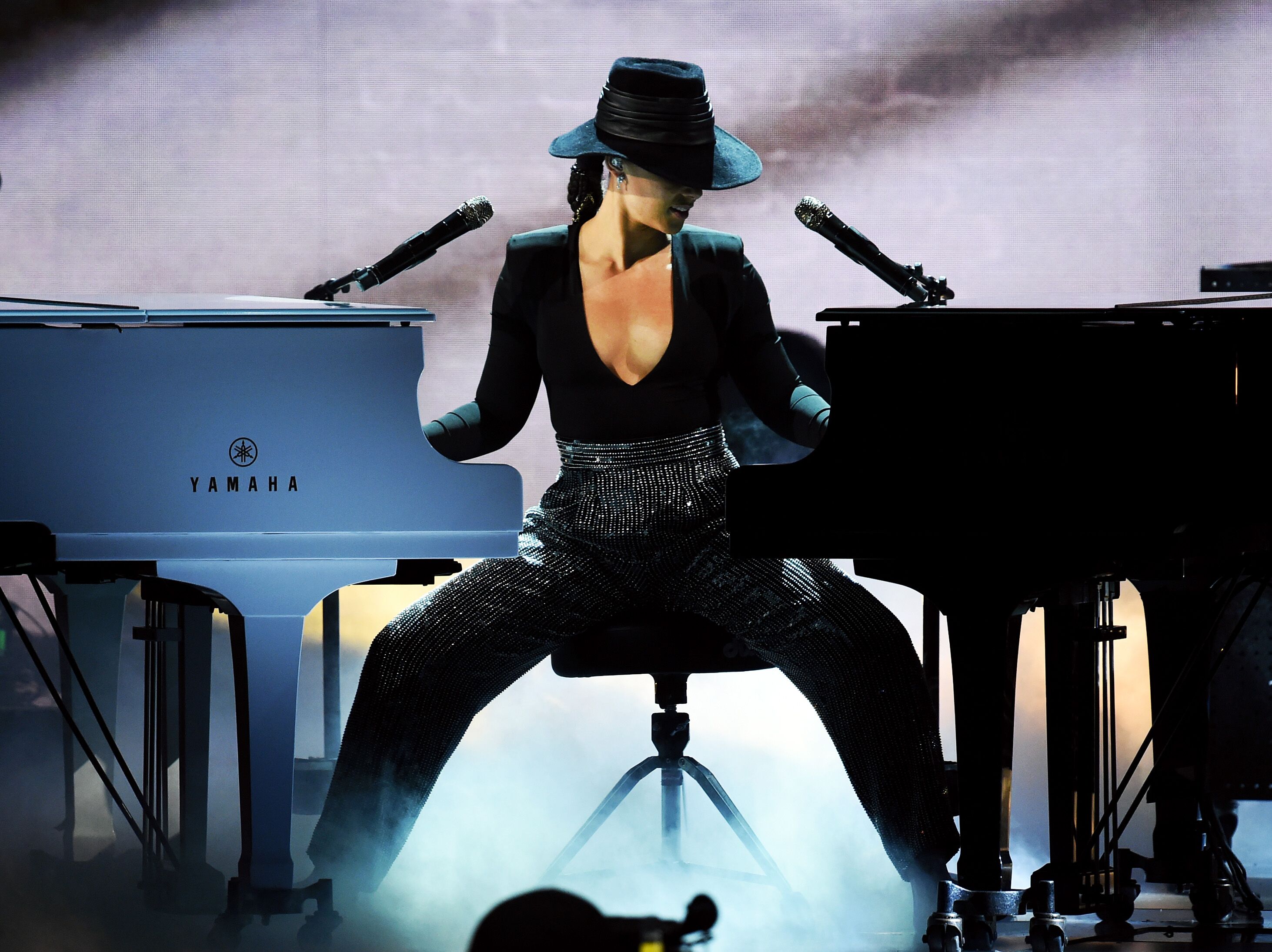 ALICIA KEYS TO RECEIVE IMPACT AWARD
Alicia Keys will be receiving the American Express Impact Award for her work in promoting and fomenting women's contribution to music with her She is the Music organization.
Through the organization, Alicia has created a Latin committee; held all-female writing camps and garnered support for female artists from festivals like All Things Go and the NMPA Songs Foundation.
MEGAN THEE STALLION TO RECEIVE POWERHOUSE AWARD
The recipient of the 2019 Powerhouse Award is Meghan Thee Stallion, who is being honored for creating the "hot girl summer" trend, based on her "Hot Girl Meg" alter ego's free-spirited exuberance.
ROSÁLIA IS 2019'S RISING STAR
Spanish singer-songwriter Rosalía will be the recipient of Billboard's Rising Star Award for her innovative flamenco-flavored take on pop music and for reinventing the ancient flamenco genre for a new generation.
A BEVY OF STARS AT THE BILLBOARD AWARDS
Alicia Keys, Meghan Thee Stallion, and Rosália will be joined by a bevy of fellow female music icons on December 12, at the Hollywood Palladium.
Among them will be honorees Taylor Swift, Billie Eilish, Alanis Morissette, Nicki Minaj, Brandi Carlile, and Jay-Z's Roc Nation's chief operating officer, Desiree Perez.
Hannah Karp, Billboard's editorial director said:
"Women in Music is a celebration of artists and executives who are changing the world through their work. We are excited to honor Alicia Keys, Rosalía and Megan thee Stallion, whose singular visions and voices are shifting our culture while inspiring fans to stay true to themselves." 
The 2019 Women in Music Awards will be hosted by last year's Rising Star honoree, Hayley Kiyoko.
BILLIE EILISH IS BILLBOARD'S 2019 WOMAN OF THE YEAR
17-year-old sensation Billie Eilish has been announced as the honoree of the 2019 Woman of the Year Award at Billboard's Women in Music event.
 Billboard's editorial director Hannah Karp said:
"Billie has disrupted the entertainment industry through her music and social media platforms, leaving an indelible impact on the global cultural zeitgeist." 
Billie became an instant idol for millions of teens, and her 2020 world tour is already sold out, with 500,000 tickets purchased around the world in the first hour.
And this dynamo is only 17...