Jodie Turner-Smith from 'Queen & Slim' Wore Plunging Yellow Dress That Covered Her Baby Bump on BAFTAs 2020 Red Carpet
Pregnant model Jodie Turner-Smith stunned the crowds dressed in a yellow gown that showed off her growing baby bump at this year's BAFTAs Red Carpet with her husband Joshua Jackson. 
Jodie Turner-Smith and Joshua Jackson were shining bright at the BAFTAs in London, with Jodie donning a gorgeous yellow plunging dress that highlighted her baby bump and her glowing skin. 
Meanwhile, her husband Joshua donned a dapper all-black suit and bowtie ensemble, making them look like showbiz royalty at the red carpet. 
Joshua and Jodie allegedly tied the knot last year as they await the arrival of their first child. 
A PRIVATE COUPLE
Their BAFTAs appearance marks one of the few times they've been pictured out together, save for some interviews they've granted about raising their child. 
Speaking to the Sunday Times, Turner-Smith revealed they are thinking about not raising their child in America because of the country's "racial dynamics."
"The racial dynamics over here are fraught. White supremacy is overt. It's the reason I don't want to raise my kids here. I don't want my kids to grow up doing active shooter drills at school."
RAISING THEIR CHILD IN A HEALTHY ENVIRONMENT
While it could easily be assumed that her second choice is England, her own hometown, she's said the country has gone "off the rails" as well, leaving her with her next choice which is Canada. 
Trying to shy away from judgments brought about by interracial dating and marriage, Joshua and Jodie kept their relationship a secret for quite a while before finally making a public debut in 2019. At the time, Jackson joined the 2019 AFI Fest held in Los Angeles to support his girlfriend on "Queen & Slim."
AN UNCONFIRMED MARRIAGE RUMOR
Joshua and Jodie allegedly tied the knot last year as they await the arrival of their first child. They were spotted leaving a Beverly Hills courthouse with a yellow envelope in hand, sparking rumors of their secret marriage.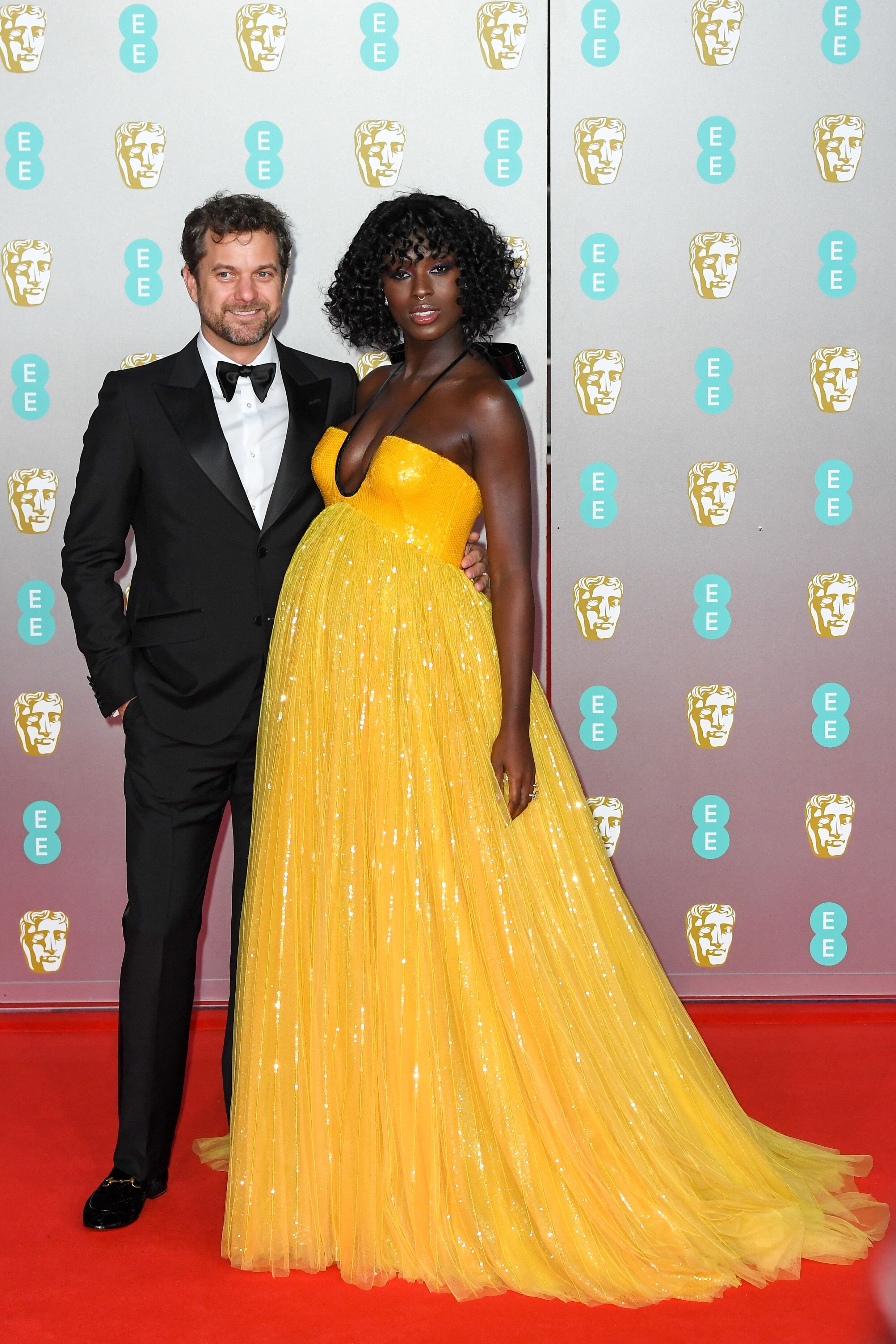 Now, they've been a lot more open about their relationship and their journey towards parenthood, and it's a new experience they are both embracing. However, they've left out the confirmation of whether or not they did indeed tie the knot last year.