Kelly Ripa's Daughter Lola Consuelos Glows with Happiness Next to Boyfriend in Cute Pics on His Birthday
Lola Grace Consuelos, the daughter of the "Live Live With Kelly and Ryan!" host Kelly Ripa, made sure her boyfriend, Tarek Fahmy, felt special on his birthday by sharing a bunch of heartwarming pictures of herself with him on Instagram. 
Kelly Ripa and Mark Consuelos' daughter, Lola, recently took to Instagram to wish her boyfriend Tarek Fahmy a happy birthday with a sweet message and plenty of snapshots from their time together. 
Calling Fahmy her "bestest friend in the entire world" and her "whole heart," Lola shared a sweet message to make her boyfriend feel special on his birthday. 
YOUNG AND HAPPY
Fahmy, who just turned 20, took to the comment section to express how thankful he is for everything. He and Lola welcomed 2020 with a fun vacation in Egypt last month. 
Lola has become a bit more active on social media these days. She and Fahmy have been in a relationship since high school and they aren't afraid to flaunt their relationship on social media. 
OFF TO COLLEGE
Back in September 2019, Ripa opened up about sending her daughter off to New York University's Clive Davis Institute of Recorded Music. Ripa and her husband, Mark, dropped her off at the college in August 2019. 
Ripa shared with "Page Six" that she hadn't realized how close her younger kids are until she moved Lola into her college dorm. "Like, I didn't even know I was pregnant with the third one because I was still nursing the second one!" she quipped. 
A LOVING BOND
Ripa and her daughter share a loving bond. Last year on the National Daughter Day, the mother-of-three shared a sweet throwback picture on Instagram to let her daughter know how much she means to her. 
In the picture, Lola and Ripa share a warm embrace as they smiled for the camera. "I'm the luckiest to call you mine," Ripa captioned the picture. 
ON BEING AN EMPTY NESTER
After Lola celebrated her 18th birthday in June 2019, Ripa shared that she and her husband were counting days to enjoy an empty nest. In an interview with "ET," Ripa shared what she plans to do after all of her kids move out to their own places. 
"I'm truly going to be running through the house naked. I just want everybody to know that. I'm going to be sitting on every piece of furniture naked."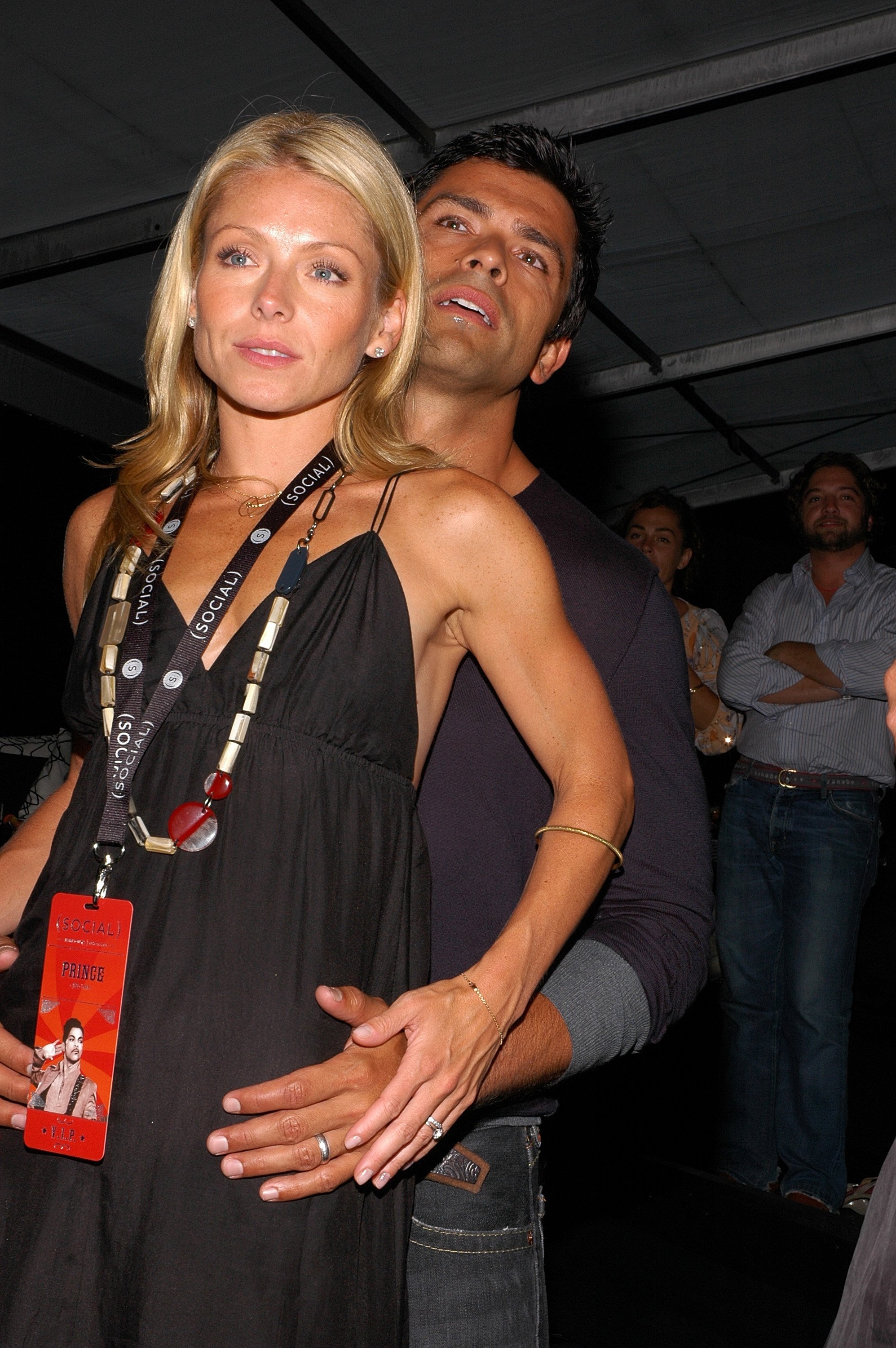 A HAPPY FAMILY
Sounds like Ripa already has solid plans on how to live her life as an empty nester. Nonetheless, she loves her kids to the moon and back and wishes nothing but the best for them.
Besides Lola, Ripa and Mark are proud parents to their sons Michael, 22, and Joaquin, 16. The couple has been married for over two decades and their union is still going strong.