Catherine Zeta-Jones Shares Touching Tribute to Her Father-In-Law Kirk Douglas after His Death at 103
Legendary actor Kirk Douglas passed away almost two months after turning 103. As his family, friends, and fans mourn his death, Catherine Zeta-Jones paid her father-in-law a touching tribute.
Catherine Zeta-Jones shared her tribute shortly after her husband Michael Douglas confirmed the news of his father's passing. In his announcement, Michael wrote:
"It is with tremendous sadness that my brothers and I announce that Kirk Douglas left us today at the age of 103."
THE LOSS OF A LEGEND
To the world, Kirk was a Hollywood icon and philanthropist. To his family, Kirk filled the roles of father, grandfather, husband, and father-in-law with love, respect, and adoration.
Alongside a sweet picture wherein Catherine gave her father-in-law a kiss on the cheek, she wrote:
"To my darling Kirk, I shall love you for the rest of my life. I miss you already. Sleep tight..."
Having made an impressive contribution to the entertainment industry, other Hollywood stars soon reacted to Kirk's passing.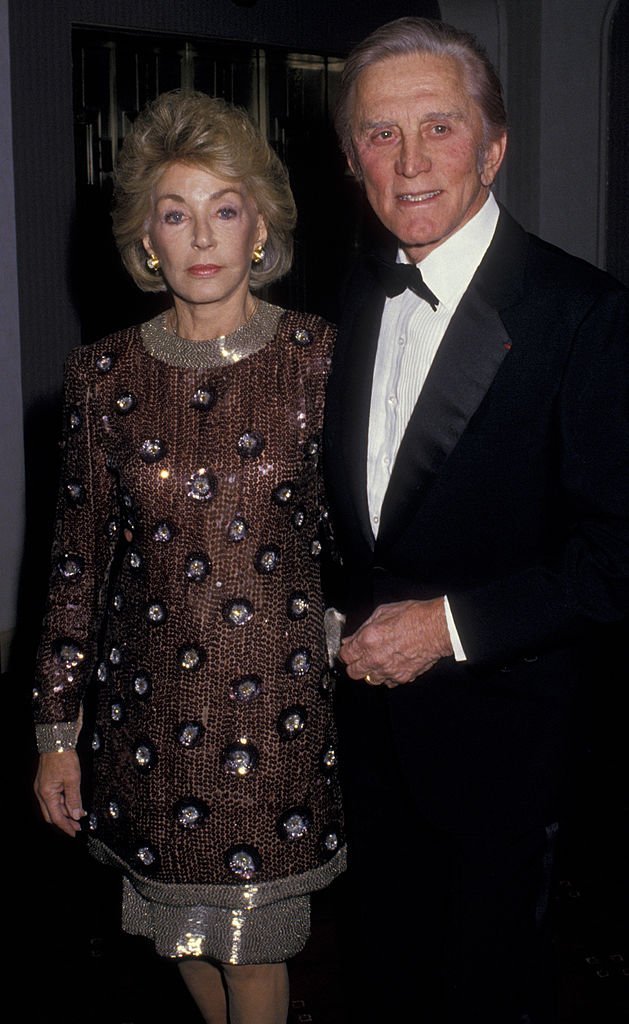 CELEBRITIES REACT TO KIRK'S PASSING
William Shatner took to social media and paid his respects to "an incredible icon," while Rob Reiner had similar sentiments and described him as an "icon in the pantheon of Hollywood."
Mark Hamil from "Star Wars" also paid tribute to Kirk, who had an "unforgettable, blazing charisma." 
KIRK'S ACCOMPLISHMENTS
Kirk Douglas' career started back in 1946 when his friend and fellow actress Lauren Bacall recommended him for a role in "The Strange Love of Martha Ivers."
However, it took another four years before Kirk cemented his tough-guy status in the film "Champion," for which he earned critical praise and his first Academy Award nomination.
His career ended up spanning seven decades, during which he earned two Golden Globes, three Oscar nominations and starred in 95 television and film productions. 
Apart from his acting, Kirk Douglas also impressed with his philanthropic work. He funded minority scholarships at major universities, established more than 400 playground parks for children in Los Angeles.
Additionally, Kirk also donated an excess of $40 million to the Motion Picture and Television Fund, and he most recently gifted the Children's Hospital of Los Angeles with a robot named Spartacus.
LIKE FATHER LIKE SONS
For all his career success, Kirk Douglas didn't want his four sons to pursue acting. Despite his misgivings, all four his son followed in his acting footsteps.
From his first marriage to Diana Douglas, Kirk has two sons Michael and Joel. After he tied the knot with Anne Douglas in May 1954, he had another two sons, Eric and Peter.