Duane 'Dog' Chapman Celebrated His 67th Birthday with Family & Friends at a Benihana in Colorado
Dog, the Bounty Hunter, turned 67-years-old on Tuesday and celebrated his birthday with a host of family and friends at the famous restaurant Benihana in Denver, Colorado.
On Tuesday, Duane Chapman celebrated his birthday the teppanyaki way. Along with his children Bonnie and Garry and friends, including a member of the "Dog The Bounty Hunter' team, Richard Moore.
"But I want everyone else to know."
The general mood seemed cheerful as Richard posted a happy snap of the get-together on social media. To mark the occasion, Duane also shared it with his fans. In the caption, Richard wrote:
"A true reminder tonight about the importance of just being there for one another and celebrating together. Happy Birthday, I truly love you, man!"
The celebratory evening came after a stressful week for Duane since his appearance alongside his friend, Moon Angell, on "The Dr. Oz" show.
It's been seven months since Duane's beloved wife, Beth passed away, and Dr. Oz asked the pair about the nature of their relationship. 
Pictures of Moon on Duane's bed and her clothes in the closet sparked rumors of a relationship, and when Duane tried to make a point regarding their friendship, it was seen as an actual marriage proposal.
Duane tried to show that Moon doesn't see him in a romantic light, and he fake proposed to her to drive his message across.
Moon acted surprised when Duane tearfully proposed during an emotional moment. When she told Duane that she only saw him as a friend, he said:
"That's it. So no, you won't right? I know, but I want everyone else to know."
The previous time Duane appeared on "The Dr. Oz" show, the good doctor made a housecall to talk about his health issues.
The 67-year-old experienced chest pains and shortness of breath, and since Duane checked himself out of the hospital against doctor's orders, Dr. Oz stepped in.
After analysis of his Duane's medical records, Dr. Oz found his oxygen saturation rate to be much lower than it should be. With Duane's blood oxygenation level at 94% instead of 99%, he would feel shortness of breath.
Sky-high blood pressure levels and less than desirable EKG test results, everything added to a gloomy picture of physical health.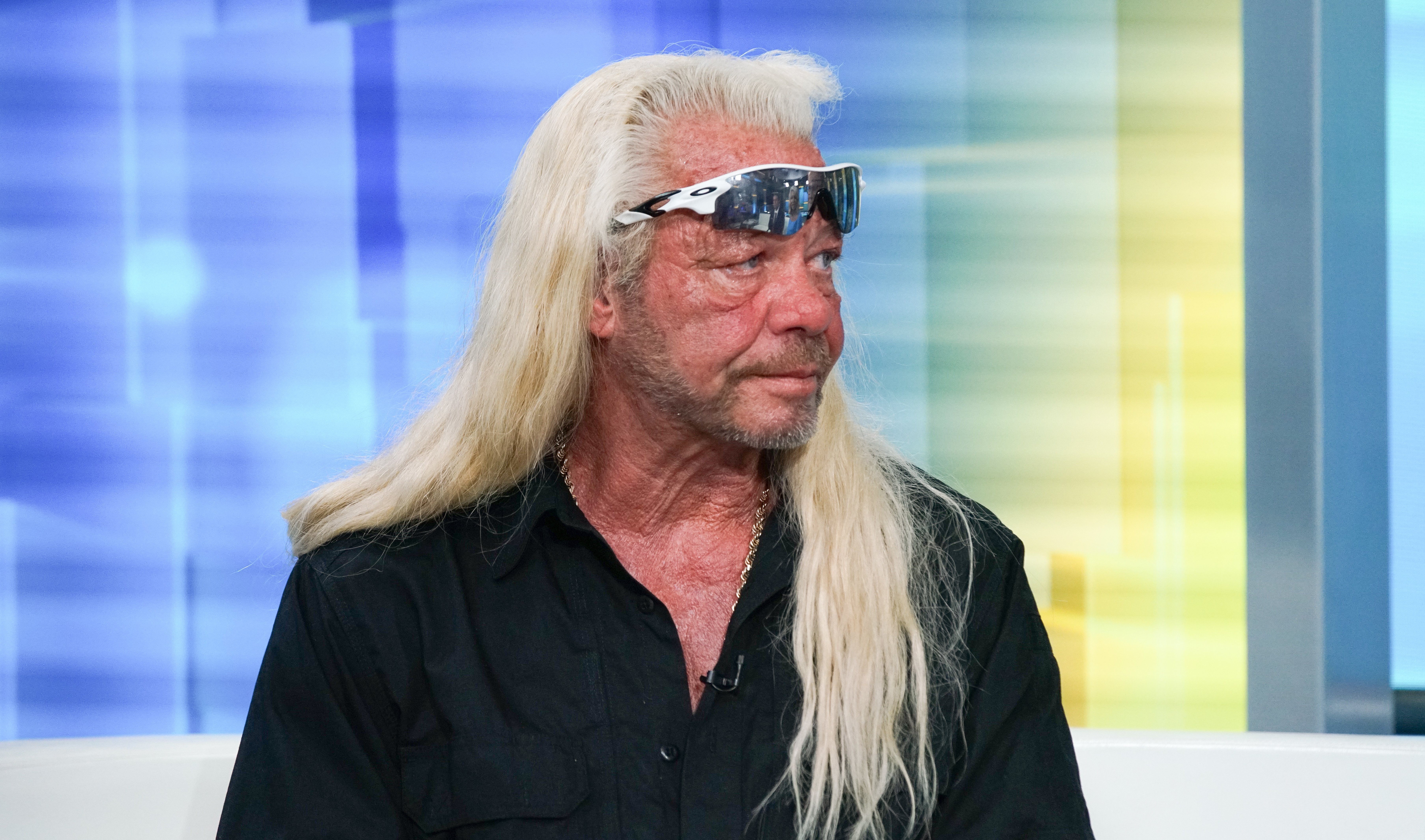 To urge Duane to take better care of his health, Dr. Oz said that he is "a ticking time bomb," and explained how detrimental his lack of self-care could be, especially since Duane Chapman has a difficult time dealing with the loss of his wife.
While the bounty hunter had been unwilling to accept help, Dr. Oz got through to him when he asked what Beth would have said if she were still alive today.
Dr. Oz's words reminded Duane of a conversation he had with Beth shortly before she passed. Emotional over his pet bird that died, Beth comforted Duane and said that she knew he would be sad when she dies, but that he will be ok.