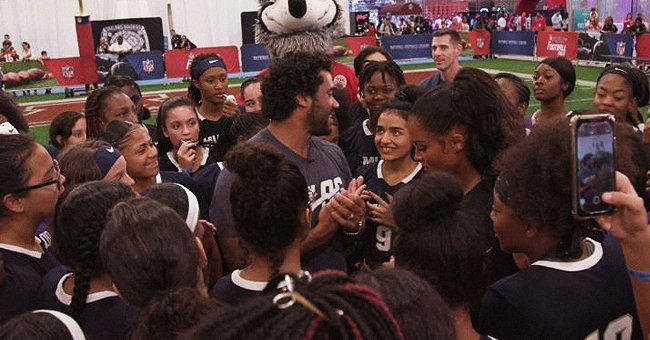 Instagram/dangerusswilson
Ciara Shares Inspirational Message with High School Flag Football Team on National Girls and Women in Sports Day
Ciara shared some words of inspiration with members of a female high school flag football team on Wednesday. The message was in recognition of National Girls and Women in Sports Day, and the singer shared the stage with her husband.
Ciara is bumping along quite nicely. Despite expecting her third child, the "Level Up" hitmaker is not slowing down and recently visited the Miami Senior High ladies flag football team to offer some encouragement.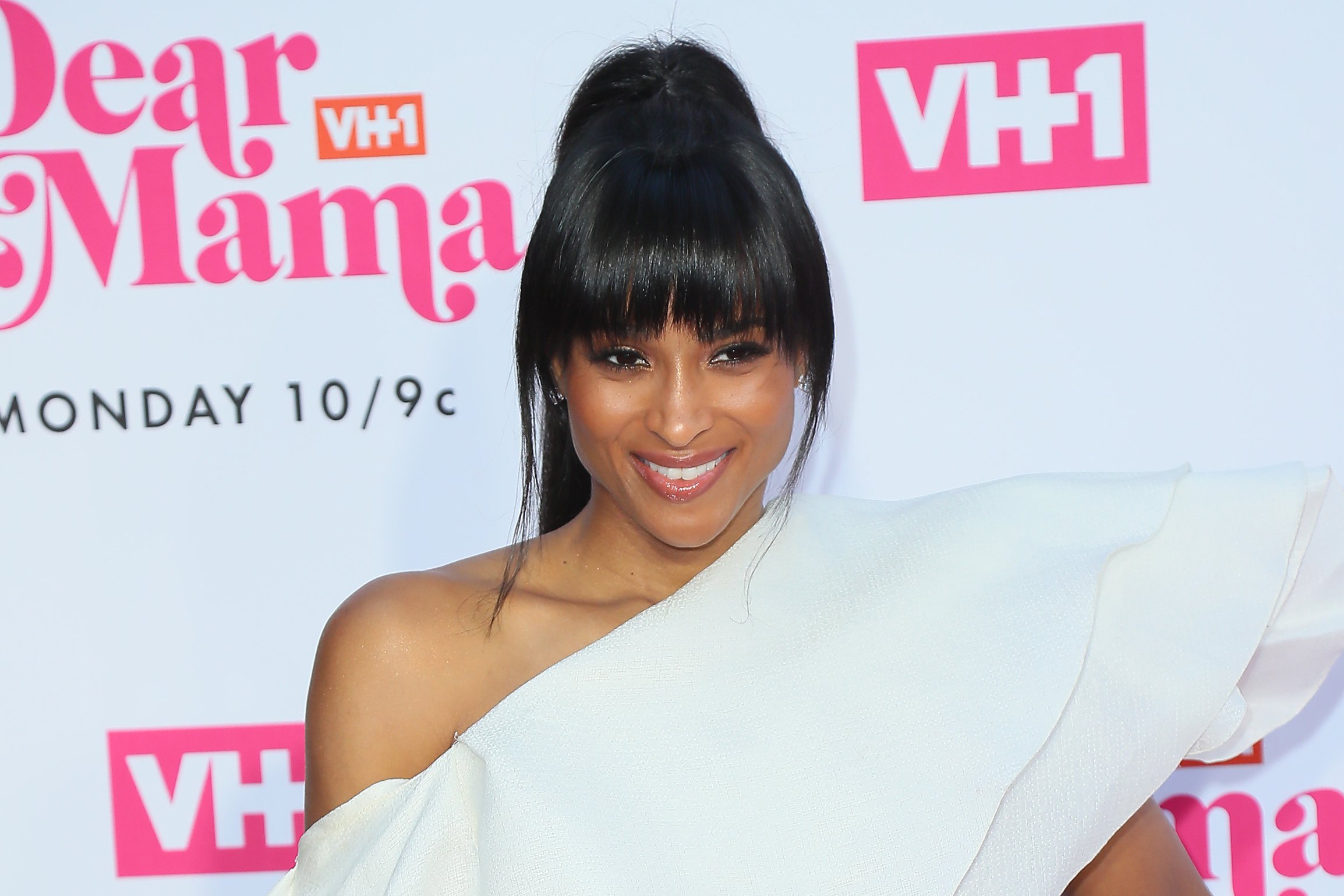 Ciara at VH1's "Dear Mama: A Love Letter To Mom" on May 02, 2019 in California | Photo: Getty Images
In a video shared via her Instagram page, Ciara and her husband are surrounded by the players on what appeared to be a field. Nearby, a mascot does what they know how to do best while Ci Ci speaks to the ladies.
Ciara mentioned several times in the past that she and Russell would have more kids, and it was only a matter of timing.
"As a woman, you make me so proud, as a young woman, as a mom you make me so proud because you really are going after your dreams," she said. "And I am that girl, I am that girl that didn't come from a lot, but I had big dreams."
Charging the ladies never to stop believing in their dreams, Ciara added:
"I want to encourage all you guys to know that where you come from in life doesn't determine how far you'll go in life. Your dream and the power of your dream coming to life is really within you. All it takes is one person to believe – just one! – and that person is you."
Ciara's NFL star husband, Russell Wilson, was right beside her on Wednesday and also shared some uplifting words with the team. "I have a great appreciation for ladies and girls in sports and everything that you all are doing," he gushed.
The Seattle Seahawks quarterback revealed that he and Ciara are "really passionate about the game of football, but also women's sports," adding that they would do all they could to make sure the ladies get to all the places they deserve to go.
According to NBC Sports, Ciara and Russell, who tied the knot in 2016, have always been passionate about inspiring the next generation of female athletes and supporting them to realize their full potential.
Their commitment is reportedly one of the reasons Russell became a co-owner and chairman of NFL FLAG, a flag football league for boys and girls. The couple also regularly attends Stanford women's basketball games to cheer on his sister Anna.
National Girls and Women in Sports Day, per NBC Sports, is a day that honors the powerful females who have paved the way and helped build the next generation of strong women.
According to the Women's Sports Foundation website, this year's celebration – the 34th – illuminates the importance of equal opportunity for all girls and women in sports. It also "inspires girls and women to play and be active, to realize their full power."
Ciara and Russell's outing comes a week after she announced her third pregnancy with a picturesque vacation Instagram snap. The 34-year-old singer is already a mom to two-year-old daughter Sienna and her five-year-old son Future Jr., from a previous relationship.
Per ELLE, Ciara mentioned several times in the past that she and Russell would have more kids, and it was only a matter of timing. Good to know the lovebirds finally got that part figured out and are now expecting another little one.
Please fill in your e-mail so we can share with you our top stories!