Ciara Talks about Having More Kids with Russell Wilson after Celebrating Their 3rd Wedding Anniversary
Close on the heels of her third wedding anniversary, Ciara reveals that she and her sports star husband Russell Wilson plan to have more babies "one day at a time."
Ciara and the Seattle Seahawks quarterback tied the knot in 2016 after they first met in early 2015 and announced their engagement on March 11, 2016.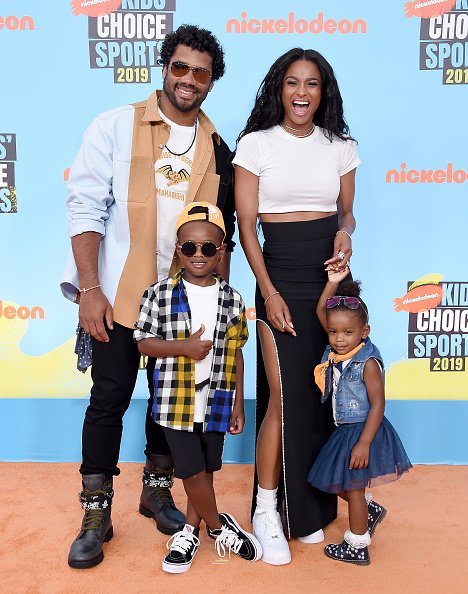 The singer was in an interview with EXTRATV when she was asked about her and Wilson's recent trip to Fiji.
The stunning singer shared that the journey, albeit short, was "really fun" and also related that the question made her think back to her and Wilson's honeymoon trip to South Africa. 
She said to Carlos Greer of EXTRATV:
"Yes, we were in Fiji. I was thinking about South Africa. We went to South Africa the year before, which was our official honeymoon because we didn't get to do a proper one after we got married, but we did go to Fiji, and that was really fun!"
She concluded the statement by sharing that the Fiji trip "was a short, quick trip for us, but really good."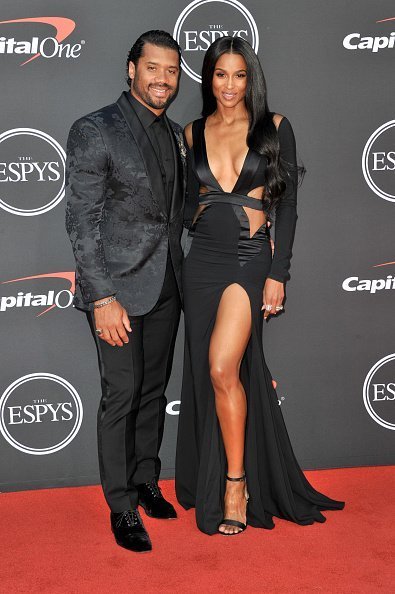 It was following this that the interviewed brought the subject of Russell Wilson taking to Instagram to share that he wants more babies. 
This caused the "Level Up" star to laugh before going on to explain her own stand about adding on to their brood. 
Her response, albeit humorous, is a positive one as she revealed that if asked, Wilson would eagerly answer that he wants to have eight children.
She further said:
"Seriously, it is no joke carrying babies but time, you know, whatever happens in time, you know we'll just go one day at a time."
The award-winning entertainer went on to explain that she looks forward to having more kids and gave her take on being a mother and just how special her kids are.
"Life is so much sweeter with them in it, so I look forward to adding more… we got time for that."
Ciara, who is the proud mother of two; daughter Sienna and son, Future Zahir, went on to label the young duo her "everything" and that they make her feel "young" and "energized."
Two-year-old Sienna is the sole product of Ciara's three-year marriage to Wilson while Future Zahur, 5, is the product of her short-lived relationship with rapper Future.