Jurnee Smollett from 'Underground' Leaves Little to the Imagination in Revealing Skimpy Dress & Studded Boots in Pic
Jurnee Smollett-Bell dazzles fans as she leaves nothing to the imagination in a recent Instagram post.
Yesterday, "Birds of Prey star," Jurnee Smollett-Bell, took to her Instagram page to share a beautiful photo of herself serving major fashion goals.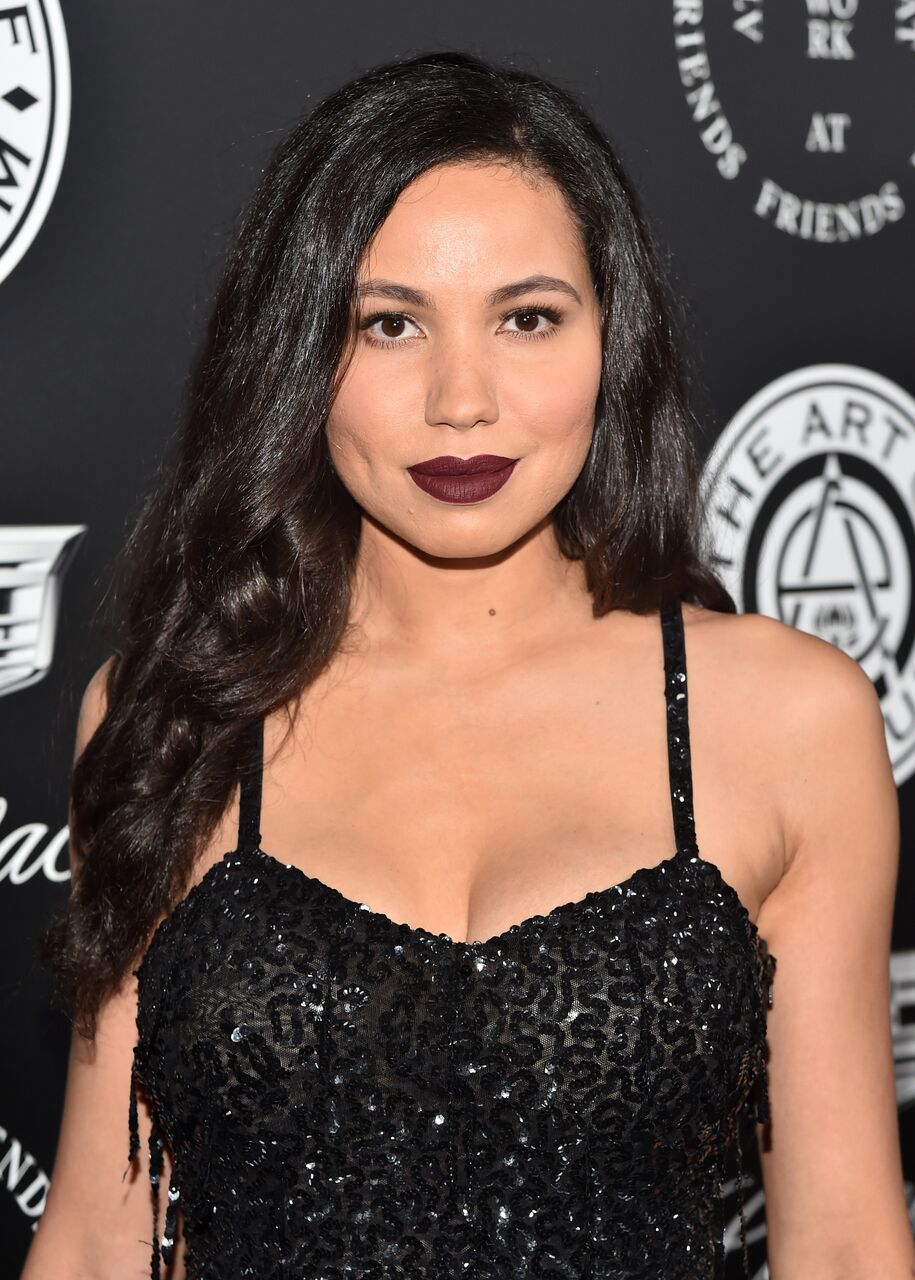 The 33-year-old was dressed in a chic monochrome dress by David Koma and studded block-heeled boots by Alexander McQueen. 
The Instagram post which saw Jurnee entering into her ride featured her makeup artist Vincent Oquendo, was playfully captioned: 
"When your makeup artist is back there looking like the proud stage mom he is. He's taught me well, lol."
Celebrities and fans were so in love with the killer look that they took to the comment section to express it.
Hollywood Trainer Jeanette Jenkins commented, "Ok gorgeous," while a fan who was excited at the prospects of Jurnee Bell getting in on this time of franchise film wrote: 
"So happy you're having this moment!!!! Come on, franchise check!!!!
As reported by The Mary Sue, Jurnee Bell auditioned for the iconic role of Black Canary while simultaneously filming the pilot for the upcoming HBO series "Lovecraft Country."
Having bagged the role of Dinah Laurel Lance (Black Canary), Smollett-Bell is committed to possessing the physical fighting confidence that she reckoned a fighter like Dinah would have.
This commitment stood the test of time through 5 months of training and three more months of training during the shooting of "Birds of Prey."
However, the actress didn't stop at preparing physically for the role but also advocated for inclusion and diversity on set.
As noted by Yahoo, during an interview with BUILD, Jurnee explained why she insisted on having a black hairstylist on the set of the DC Comics superhero movie.
Explaining her decision to opt for a woman of color to recreate the trademark blond hairstyle of her character, Jurnee said: 
"...For me, it was very important to bring a woman of color on in the hair department to create the look for Black Canary."
She also expressed her gratitude to the producers Robbie Margot and Sue Kroll, for their willingness to listen and effect the necessary changes. 
"Birds of Prey" debuts on February 7, 2020, and fans are more than eager to watch Jurnee Smollet bring the fictional superheroine to life. According to EpicStream, in describing her character, the actress told Digital Spy: 
"She's a beast, but I had to really be patient and kind of like reel that in because it is an origin story." 
Jurnee Bell also made mention of a possible Black Canary spin-off, which is undoubtedly going to be of interest to the fans.