Kirk Douglas of 'Spartacus' Fame Was a Father to 4 Grown Sons - Meet All of Them
"Champion" star and Hollywood icon, Kirk Douglas was not only a successful actor but also a very dedicated father to his four sons — here's all you need to know about them.
Kirk Douglas was unarguably one of the greatest movie icons to have walked the earth, from his role as a boxing hero in the movie "Champion" to his role in the critically acclaimed series "Spartacus."
However, what most people don't know is that he was also a very dedicated family man. The late actor and his first wife, Diana Dill, had their marriage ceremony in 1943 and had two boys, actor Michael Douglas and producer Joel Douglas together before their divorce in 1951.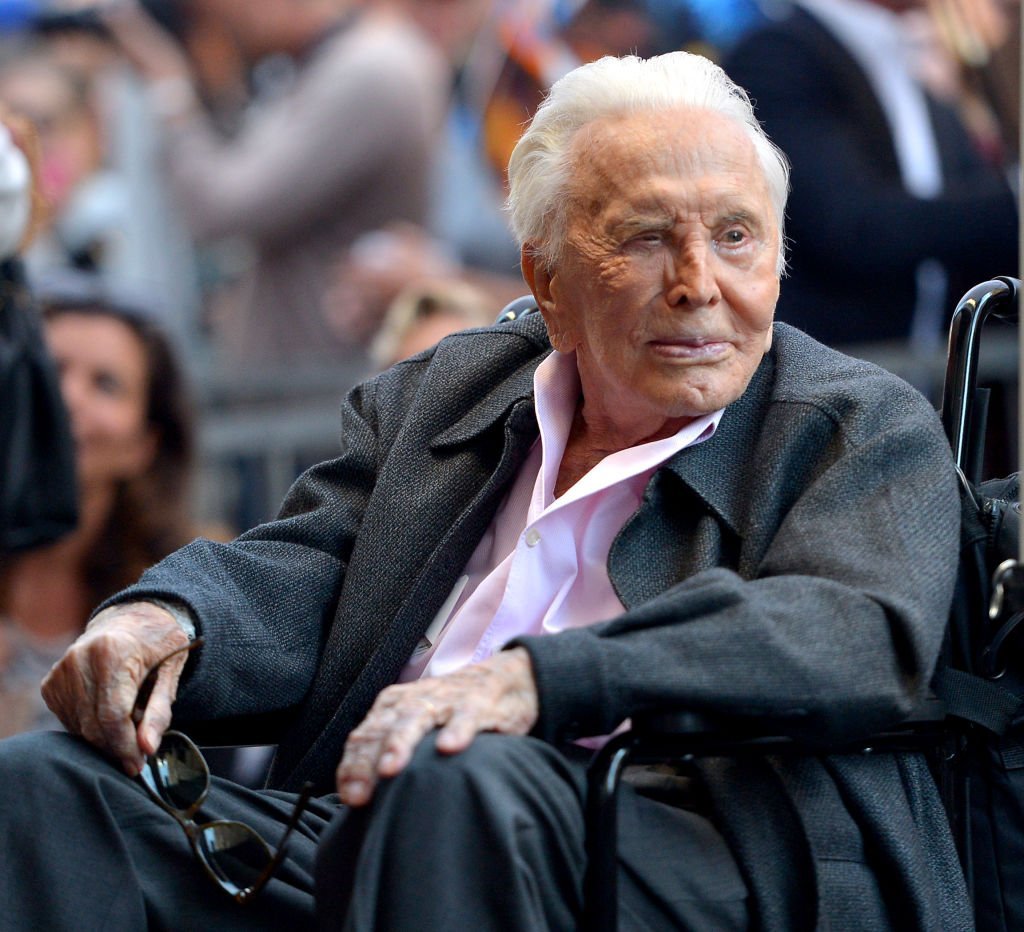 Later on, in 1954, the "Spartacus" star got married to producer, Anne Buydens with whom he had two more boys, Peter and Eric. 
Among the boys, the most one with whom he had the closest relationship with was Michael, his eldest son. The pair were reportedly so close; they often face-timed every night. Michael shared during an interview in 2018,
"He just discovered FaceTime on his phone. So now he calls me every night, which is a bit crazy!"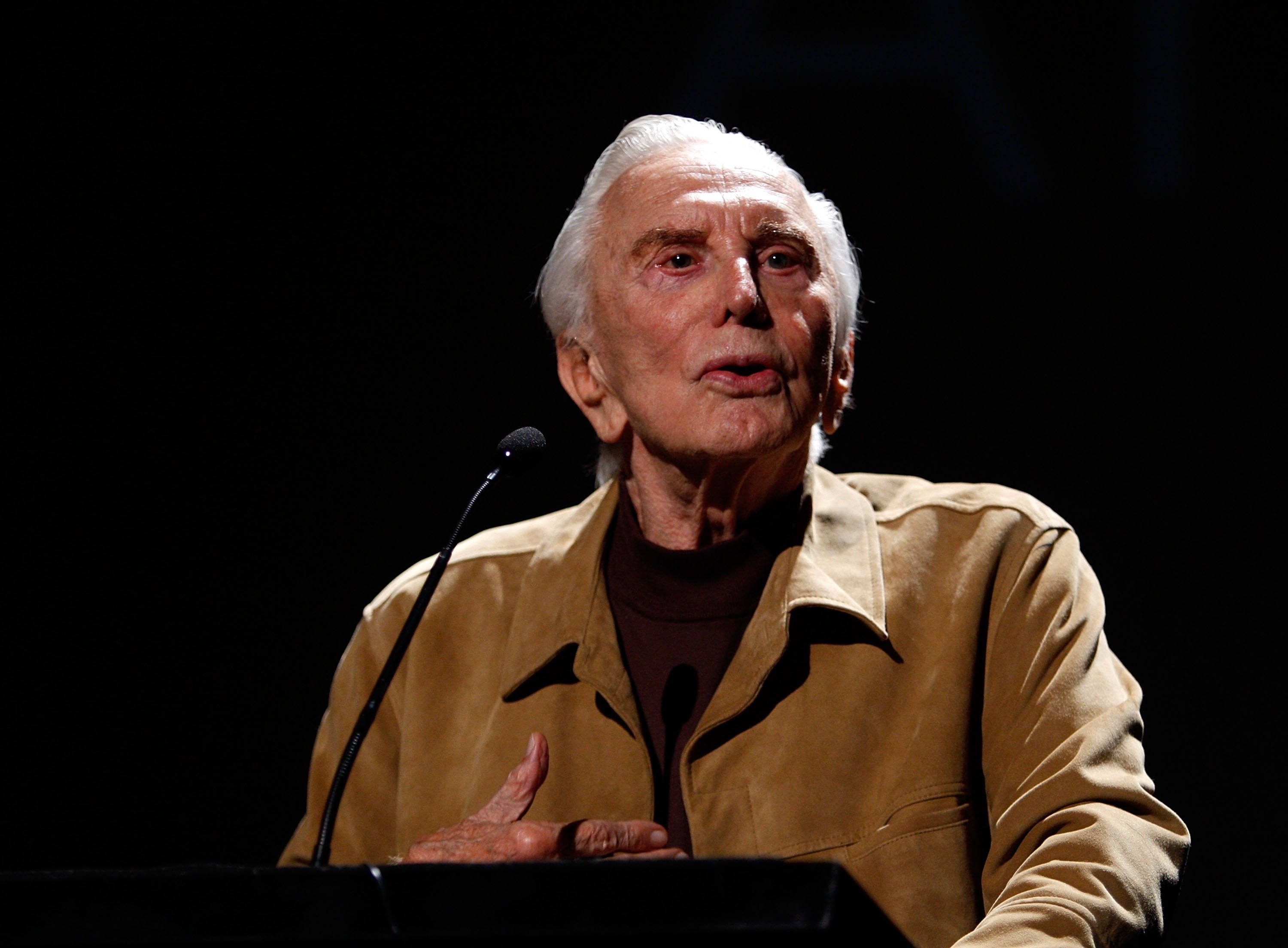 He also explained in the interview that he would not have made it in the showbiz business without his dad's invaluable support and guidance, and in 2018 when Michael was awarded his star on the Hollywood walk of fame, Kirk came out to celebrate with him. 
During his acceptance speech for the award ceremony, Michael mentioned his dad's presence while also revealing that he would be clocking a hundred and two in a month. Michael stated,
"It means so much to me, Dad, that you're here today. I'll say it simply and with all my heart: I'm so proud to be your son."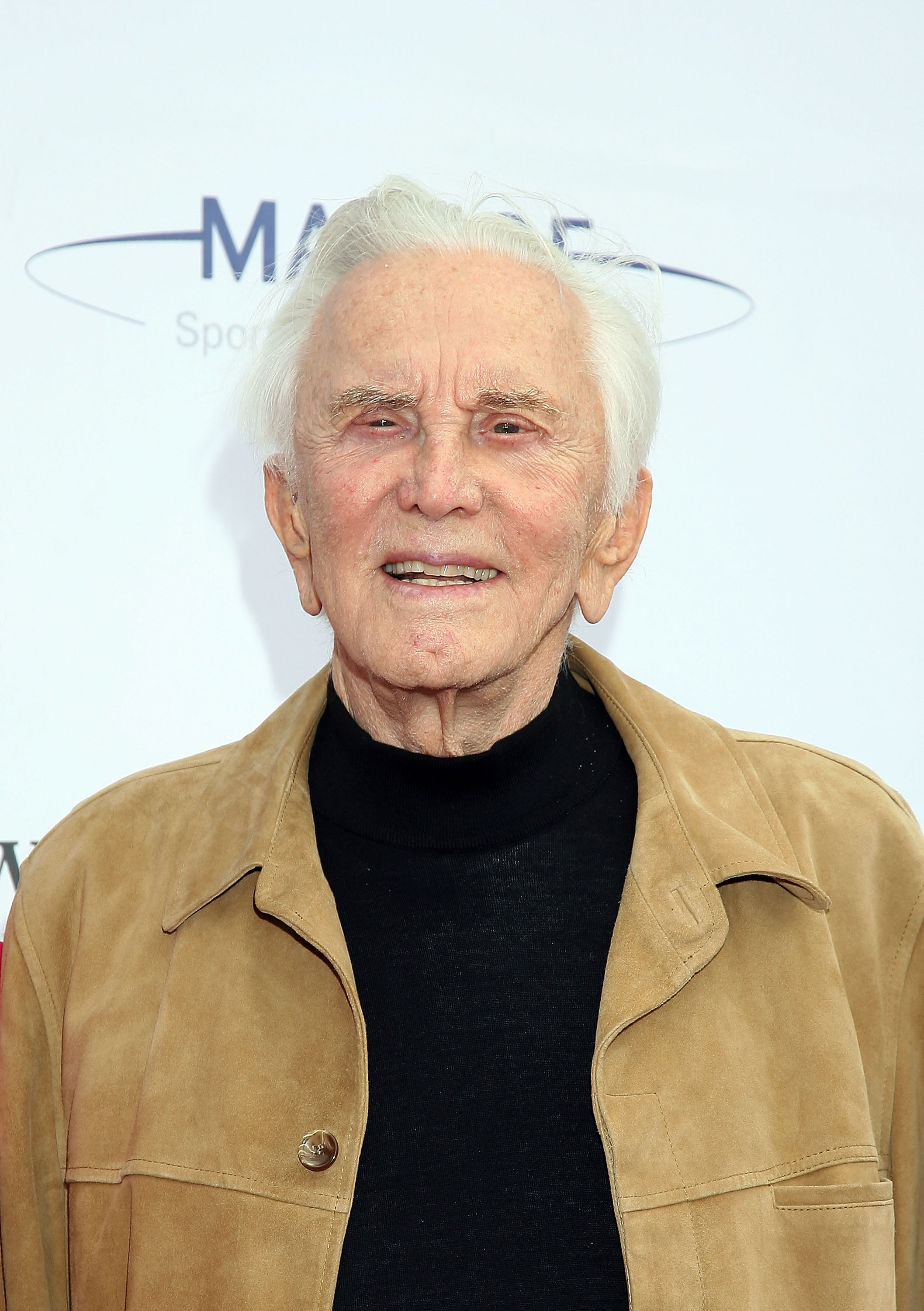 After Kirk's demise in February 2020, Michael was also the one who announced his death with a statement to the public. He did so via his Instagram page, where he posted two pictures.
The first was a portrait picture of the late Kirk in his 30's while the second one was a photo collage that had pictures of Kirk with his family at different times in his life.
Michael, who is the most recognized among Kirk's sons, is married to Catherine Zeta-Jones, with whom he shares two kids — Dylan and Carys. He also has a son, Cameron, from a past relationship.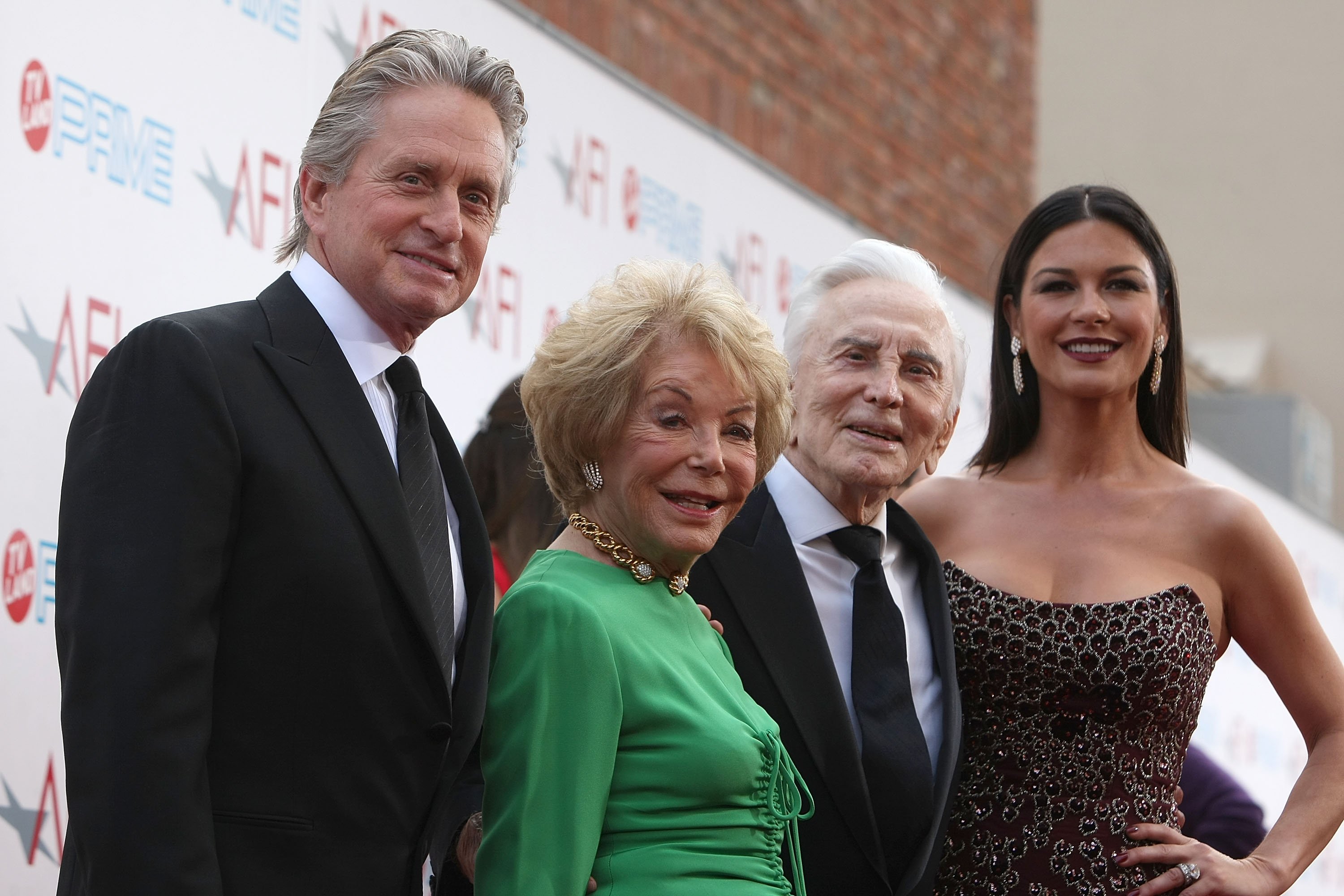 Kirk's other boys include 73-year-old Joel Douglas, who, unlike his big brother, prefers being behind a camera rather than before it.
He became a renowned producer who would later go on to film classic movies like "One Flew Over the Cuckoo's Nest" and "The Jewel of the Nile." 
Joel has been to the proverbial marriage altar a total of four times, with his most recent being in 2004 to Jo-Ann Savitt. She died in 2013.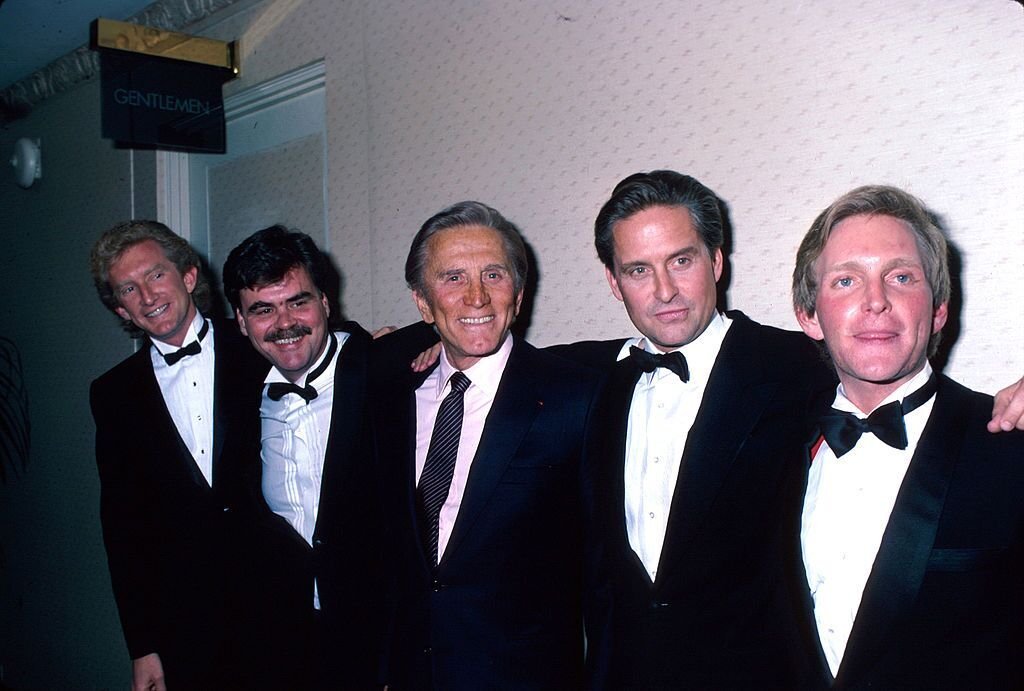 Peter is another Douglas son. Born in 1955, he grew up to follow in his step-brother's as a TV producer in the showbiz business.
He worked on hit projects like "Fletch alongside Chevy Chase" and "Inherit The Wind." He is currently married to Lisa Schroeder and is a proud dad of four kids.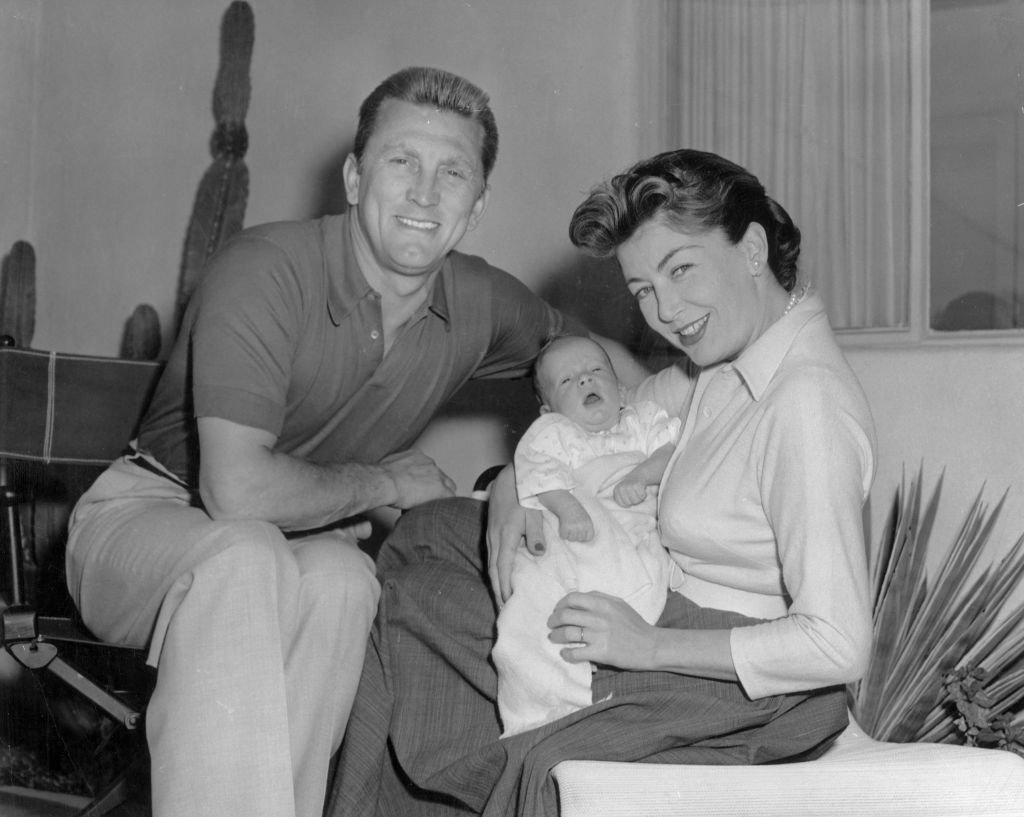 Eric was the youngest of Kirk's boys. He was born in 1958, but unlike his siblings, he went into stand-up comedy. He scored appearances in movies like Eddie Murphy's "Golden Child" and "Highway to Heaven."
However, he had frequent altercations with the law, and he was battling his addiction to drugs and alcohol. He died in 2004 due to an unintended drug overdose.