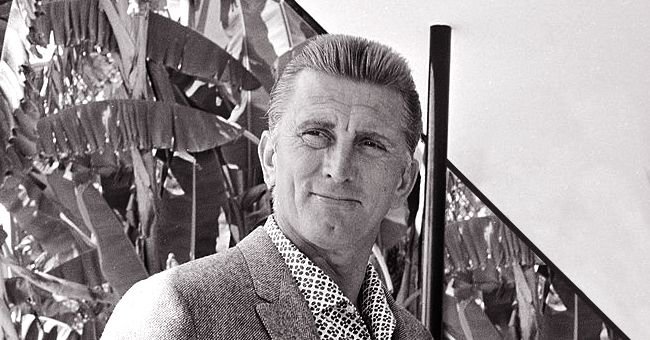 Getty Images
Kirk Douglas Was Film Icon Who Was Proud of Overcoming Early Life Hardships as Well as His Hollywood Triumphs
Before his death at 103-years-old, Kirk Douglas had a highly successful career as an actor and philanthropist. His rise to the top was not easy, but it was something he said was 'worth it.'
"But to me and my brothers Joel and Peter he was simply Dad, to Catherine, a wonderful father-in-law, to his grandchildren and great grandchild their loving grandfather, and to his wife Anne, a wonderful husband."
With an estimated net worth of $60 million, Kirk came from very humble beginnings. He was born Issur Danielovitch Demsky to Russian immigrants.
His family lived in poverty because his father struggled to make ends meet reselling rags and scrap metal for a living. It is reported, at one point in his life, he slept in a prison cell just so he could have a bed to sleep on.
He grew up with the nickname "Izzy", but changed his name to Kirk Douglas when he started his career as an actor. According to PEOPLE, he would later reveal that he regretted not keeping his original name.
He said admittted that it would have been more interesting keeping his foreign name because he would have loved to see it hung on a marquee at some point during his successful career.
His stage name would go on to earn him an honorary Oscar, a star on the Hollywood walk of fame, and the Presidential Medal of Freedom.
From a young age, he was determined to succeed, so much so that he even talked his way into convincing St. Lawrence University to award him scholarship when he didn't have the money for tuition. He worked as a janitor and gardener to pay it off.
As an actor, Kirk broke many conventions in Hollywood, and was careful to choose his acting roles, even if it cost him money. His proudest accomplishment was his decision to work with a blacklisted writer, Dalton Trumbo, Kirk said:
"I think that's the thing I'm most proud of because it broke the blacklist. It caused me a lot of trouble, but it was worth it."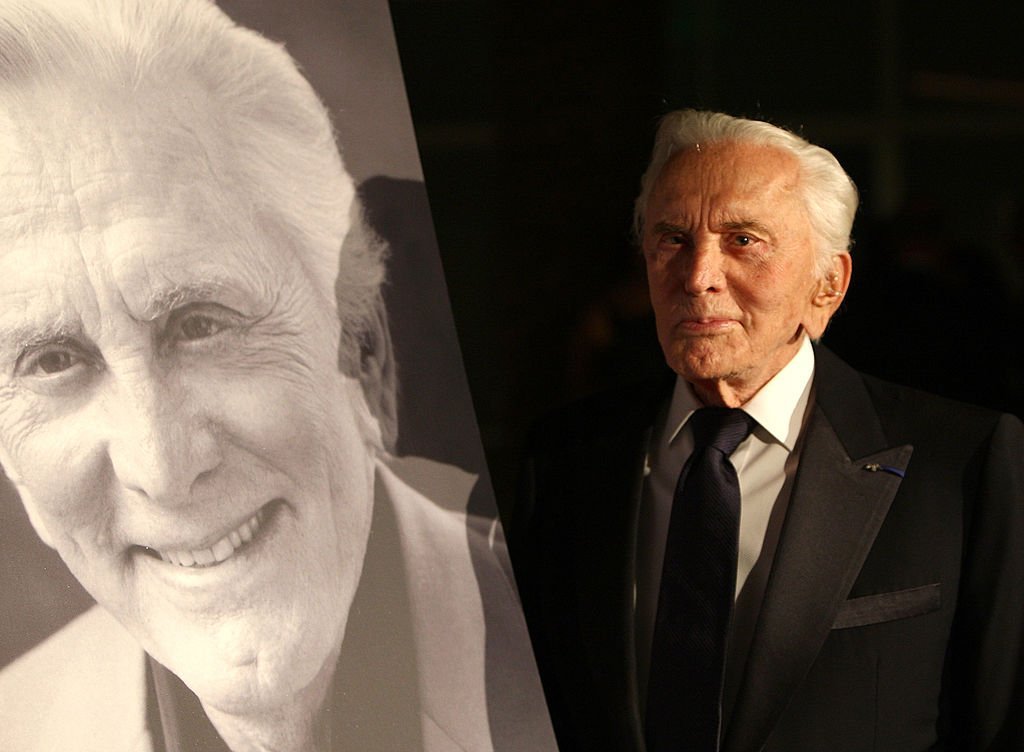 Kirk Douglas poses next a portrait of himself as he arrived at the SBIFF's 3rd Annual "Kirk Douglas Award For Excellence in Film," at the Biltmore Four Seasons Hotel, on October 2, 2008, in Santa Barbara, California | Source: Alberto E. Rodriguez/Getty Images
His greatest lesson was how his strained relationship with his father pushed him to have a close and supportive relationship with his sons, Michael, Joel, Peter, and Eric.
Kirk revealed that growing up in a home with six sisters, he spent most of his life trying to be close to his father, but he never showed any interest in him, something he changed for himself when he had his own children.
Please fill in your e-mail so we can share with you our top stories!