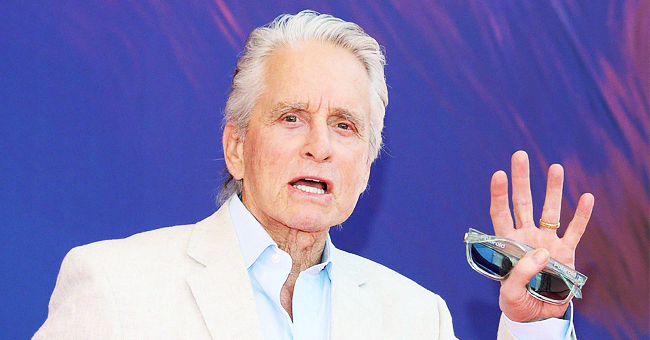 Getty Images
'Ant-Man' Star Michael Douglas Shares 1969 Photo with Dad Kirk on Set of His 1st Film 'Hail Hero'
Michael Douglas share's a rare picture with his father, Kirk Douglas, on the set of his first ever feature film, 'Hail Hero!'
In Hollywood, the Douglas name boasts three generations of actors. Kirk Douglas starred in his first film "The Strange Love of Martha Ivers," 1946.
Following in his father's footsteps, Michael Doulgas started acting in his early 20's. Michael's teenage children with Catherine Zeta Jones, Carys and Dylan are also pursuing acting careers.
Starting with patriarch, Kirk, acting has been the bond that keeps the family together. Sharing a flashback photo from his first film, Michael Douglas reveals:
"#FBF Pictured with Dad on set of my first feature film 'Hail Hero' in 1969! Wow!"
"Hail Hero" follows the story of a college student who joins the army and finds himself embattled in the Vietnam War. Speaking about the film, Michael reveals that he was not fond of the wig he had to wear for the movie, trying to get some advice from Kirk, he recalls:
"So I'm showing it to my dad (Kirk Douglas) and he said you should go to my barber. There's a way to do that so it looks halfway decent, so you won't look like a total dork."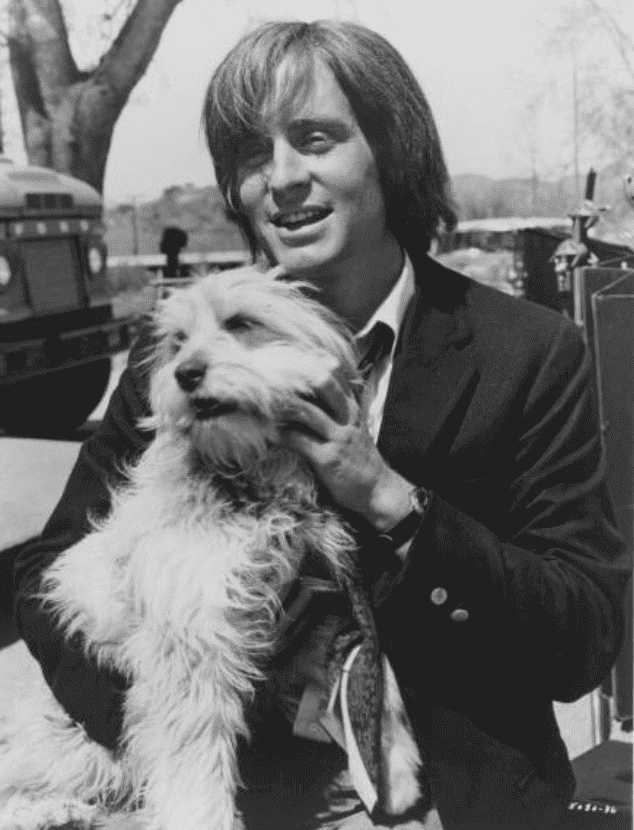 Michael Douglas filming a scene, with a dog, from the movie "Hail Hero" in1969 | Source: Getty Images
Unfortunately, for the sake of continuity, Michael had to keep the wig throughout the movie, for most of the scenes, he jokingly remarks:
"So I go to put my hippie wig on and I look like Veronica Lake."
His "Hail Hero" character might not have been Michael's favourite look. But, the anti-war drama earned him, a Golden Globe nomination for the most promising male newcomer.
In 2018, Michael paid tribute to his father in his acceptance speech during his Hollywood Walk of Fame ceremony. The actor got a little emotional as he expressed his gratitude for Kirk, saying:
"It means so much to me, Dad, that you're here today. Thank you for your advice, inspiration, and I'll say it simply and with all my heart: I'm so proud to be your son."
Kirk, who is now 102 years old has celebrated a long and successful career in Hollywood. It is reported that he has received many accolades for his contribution to cinema.
Some of awards include; the National Medal of Arts, the Life Achievement Award from the American Film Institute, he is a Kennedy Center honoree and received an honorary Academy Award.
Please fill in your e-mail so we can share with you our top stories!