Catherine Zeta-Jones Poses with Daughter Carys Douglas at the Fendi Couture Fashion Show
Catherine Zeta-Jones is still one of the most elegant and beautiful women in Hollywood, and her 16-year-old daughter, Carys, will soon be following in her footsteps.
On Thursday, July 4, mother and daughter were spotted arriving at the Fendi: The Down of the Romanity fashion show, which took place at the Colosseum in Rome, Italy.
The duo watched the show from the front row, where they managed to draw quite a lot of attention, not only because of their beauty but also their ensembles.
DRESSED TO IMPRESS
The 49-year-old actress opted for an eye-catching red pleated midi dress featuring a plunging v-neckline and matched it with a pair of nude heels and a designer handbag.
Zeta-Jones swept her dark tresses into a side-parting, a very classic and elegant look that she complemented with diamond and ruby earrings.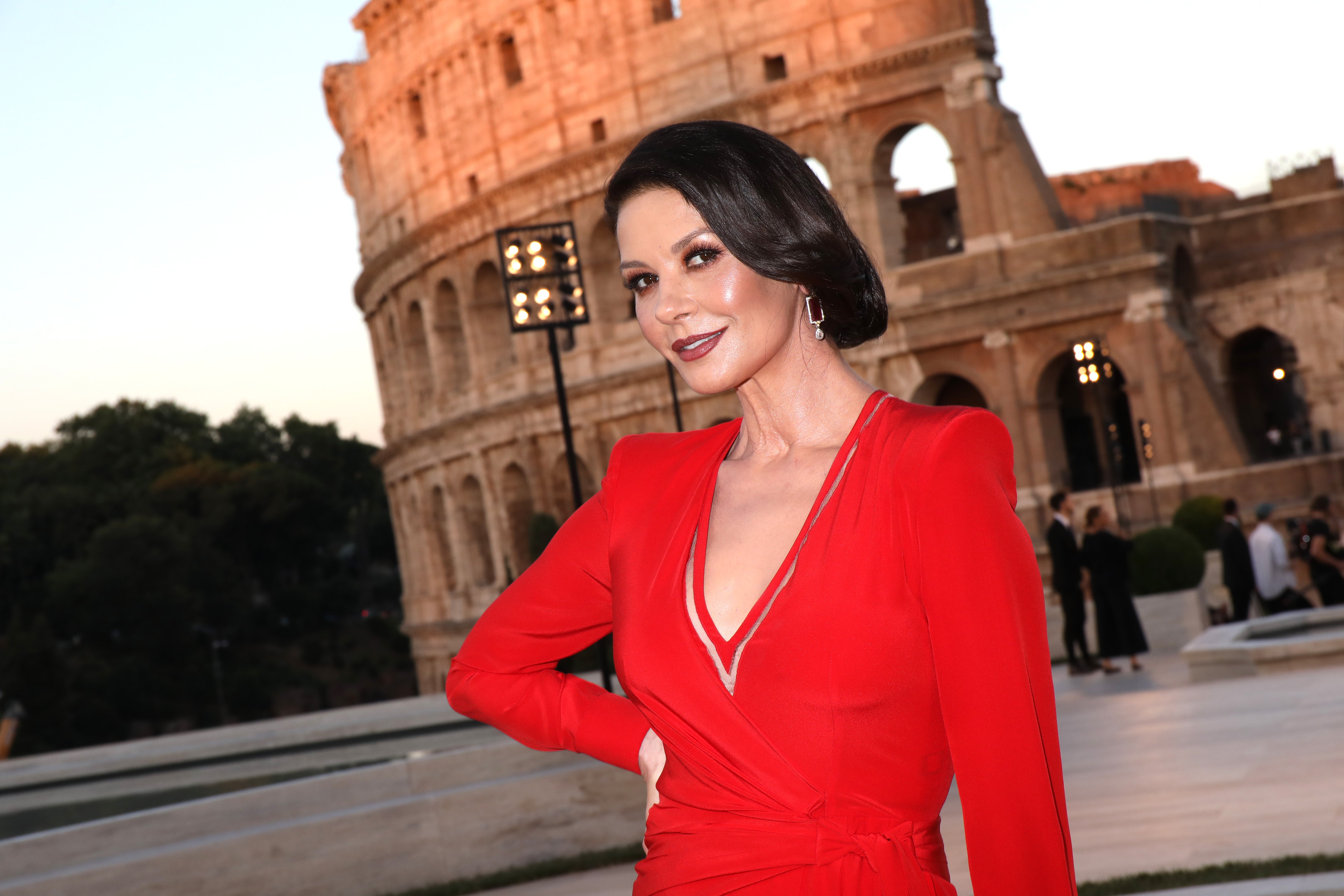 As for Carys, she showed up wearing a brown sleeveless see-through dress, which she paired with chic white high heels. Like her mother, she also carried a matching handbag.
Her gorgeous hair cascaded down her shoulders and her makeup was simply spot on, making her look a little older and as beautiful as the woman who brought her into the world.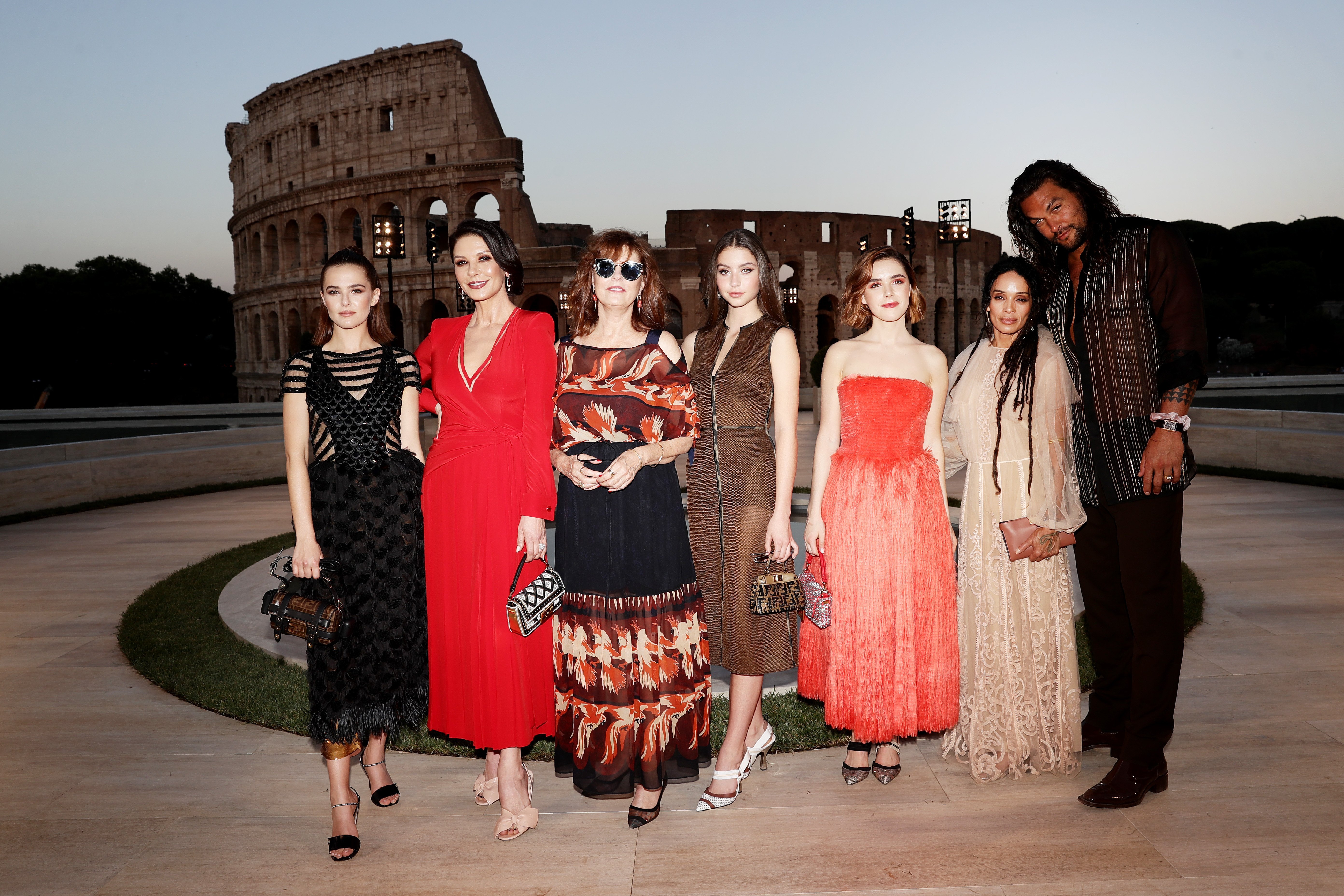 A STAR-STUDDED FASHION SHOW
Mother and daughter were joined by "Aquaman" actor Jason Momoa and his wife Lisa Bonet, as well as actresses Susan Sarandon, Kiernan Shipka and Zoey Deutch.
Carys went to her first fashion show back in 2017, at the New York Fashion Week, and since then she has become a fan of such events, having attended quite a few with her famous mother.
CARYS' ASPIRATIONS
According to Zeta-Jones, Carys wanted to be a pediatrician at first, but after seeing how successful both her parents were, she decided to become an actress.
However, she also sees herself in the fashion world, but for now, she is still trying to find herself as she is still quite young and has a whole life ahead of her.