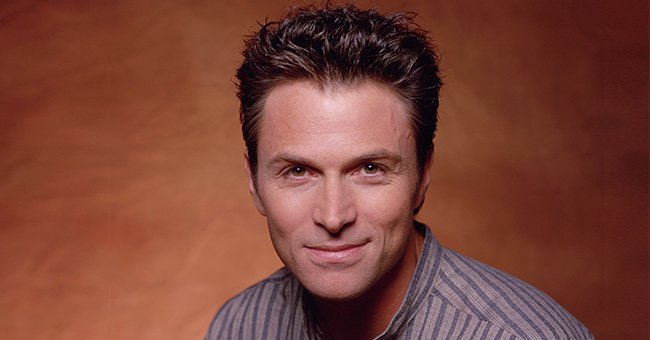 Getty Images
Tim Daly's Life after Playing Dr Pete Wilder in 'Private Practice'
Tim Daly starred as Pete Wilder on "Private Practice" from 2007 to 2012. After he left the show, the acclaimed actor joined another successful television series.
From 2014 until 2019, Daly portrayed Henry McCord, husband of the main character, on the hit political drama "Madam Secretary," according to his Instagram account.
In December 2019, Daly took to Instagram to thank all those who supported the show. He wrote, "I am so grateful that you watched [Madam Secretary] for these many years. It was a grand adventure."
Tim Daly at Library Center Theater on January 27, 2019 in Park City, Utah. | Photo: Getty Images
The actor added that he hoped the viewers chuckled, learned, were moved, and were satisfied. He likewise expressed gratitude toward all the crew of the series.
Since December 2014, Daly has been dating his "Madam Secretary" co-star Téa Leoni. He was married to actress Amy Van Nostrand from 1982 to 2010. The former couple has two children — Sam and Emelyn.
As the end of "Madam Secretary" nears, Leoni, who played Elizabeth McCord, said that it's bittersweet, according to TV Insider.
"These are people I've spent more time with over the last six years than my own kids," added Leoni, who was named a UNICEF goodwill ambassador in 2001.
Daly and Leoni, however, agree that it was the perfect time to end the series. During the sixth and final season, it had an alternate title of "Madam President," and Leoni didn't like it.
Currently, Daly is the president of The Creative Coalition.
The series concluded on December 8, 2019. Speaking about the show's significance, Leoni said that she's proud because they offered some inspiration and hope.
Currently, Daly is the president of The Creative Coalition, a nonprofit, nonpartisan social and public advocacy organization of the arts and entertainment community, according to his Twitter account.
On January 31, he tweeted that everybody "should be exposed to & participate in the arts, especially children, because it makes them more creative, empathetic, imaginative, & more successful human beings."
In June 2008, Daly, who once broke both legs in a ski accident, was named the 2008 ambassador for Lee National Denim Day, a fundraiser for breast cancer.
Daly's other notable projects are "Wings," "Superman: The Animated Series," "The Sopranos," "Diner," "Made in Heaven," "Almost Grown," and "I'll Take Manhattan."
He was born in March 1956 at Mount Sinai Hospital in Manhattan. He's the only son and youngest of four children of actor James Daly and actress Mary Hope Daly.
Please fill in your e-mail so we can share with you our top stories!