Mike Epps' Wife Kyra Shares Photo of Herself Showing off 9-Month Baby Bump in Black & Red Tie-Dye Outfit
Kyra Robinson looked stunning in her edgy hooded jumpsuit and cornrows as she flaunted her 9-month baby bump. The "Chicago Mom" struck a pose in high heels. 
Mike Epps' pregnant wife, Kyra Robinson is about to pop but she rocked an edgy number in a recent photo. The first time mom-to-be donned a tie-dyed jumpsuit with a pair of heels and fashioned cornrows in an epic staircase pose.
Kyra labeled the pic, "Chicago Mom" and added the hashtag, "#almost9months."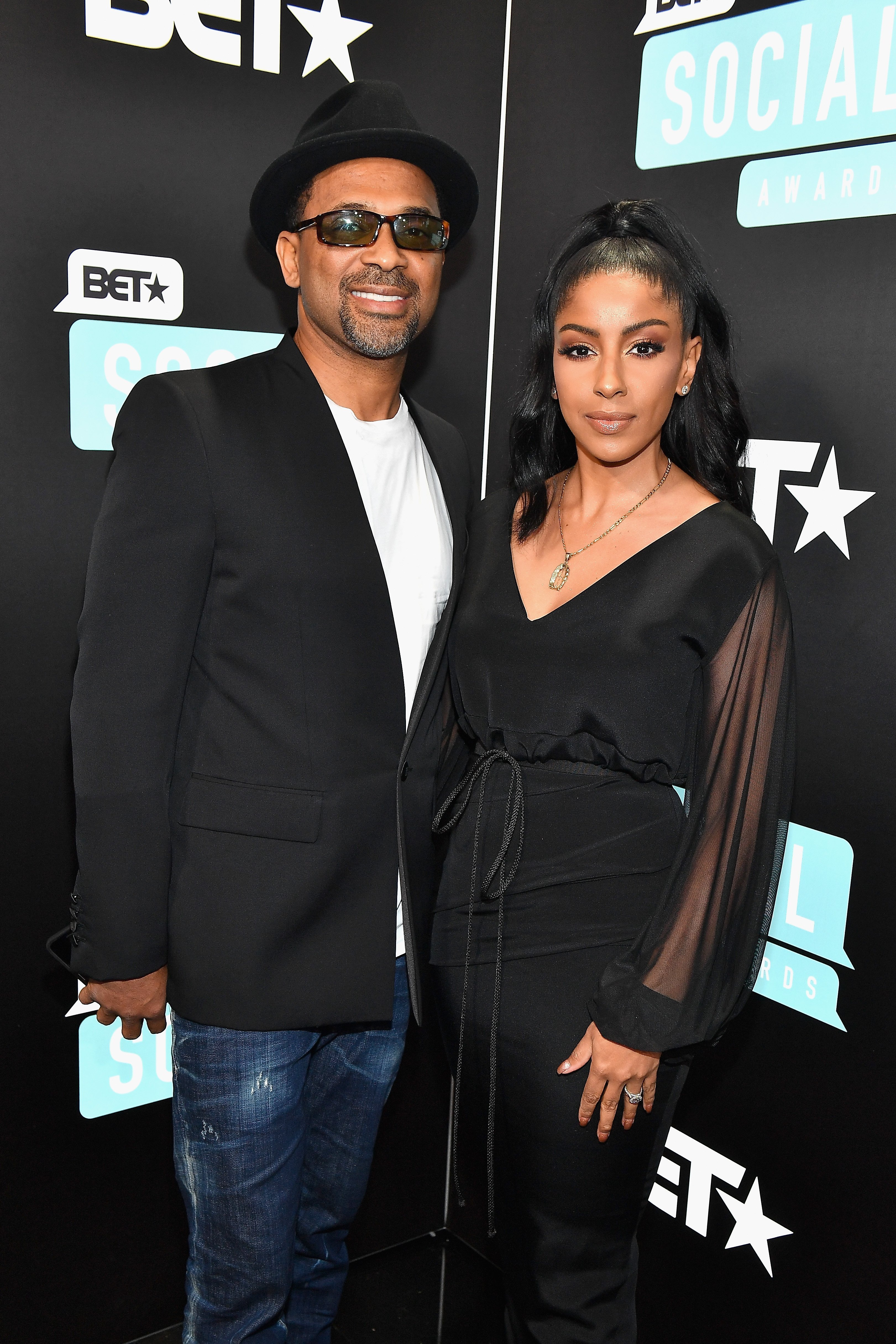 TANTALIZING MOM-T0-BE
Kyra, who married Mike in June is glowing as she awaits the arrival of their first child together. Though her baby bump is nine months old, she still looks amazing. She's been tantalizing us with her recent photos. 
The OWN network producer chose a hooded black jumpsuit with red tie-dye print as her OOTD in an alluring photo she shared last month. She struck a fierce side pose on the lower step of a staircase to flaunt the outline of her bump and cradled it with both hands.
Kyra matched her outfit with a pair of black high heels and dark stockings. She capped her edgy number with a series of tiny braids lining her head in cornrow fashion.
Kyra labeled the pic, "Chicago Mom" and added the hashtag, "#almost9months." It was a good thing she did because judging from her glow, we would think she was far from giving birth yet.
THREE YEARS IN THE MAKING
Kyra also carried that same glow when she walked down the aisle to marry a divorced Mike in Newport Beach last year. She put on a lovely Pedram couture gown with a 20-foot train for the occasion. She also wore a diamond headpiece while her hair was pulled back in a bun.
Kyra and Mike were dating for a year when they announced their engagement in an Instagram post in September 2018. They wed in June the following year then announced that they were expecting in December. Kyra again dazzled as she revealed her pregnancy wearing a sheer white leotard flaunting a 7-month-old bump.
MIKE ON MARRYING KYRA RIGHT AWAY
Some questioned the speed to which Mike's life evolved after splitting from his wife of 11 years, Mechelle McCain in 2017. He admitted on "The Breakfast Club" that he doesn't like being single and didn't want to waste time before marrying Kyra. He also said that though he and Mechelle finalized their divorce in 2017, they were already separated for three years prior.
Mike, who fathered five children with Michelle, was equally excited about the news of his wife's pregnancy. He dedicated a post praying for his wife and their baby on the way.