Mike Epps' Pregnant Wife Kyra Shares Photo of Herself Wearing a Bob Wig with Bangs
Famous Comedian Mike Epps' wife, Kyra Robinson Epps looks stunning in a new picture showing off her baby bump and a new hairstyle.
Motherhood is a thing of joy for most people. The warmness that fills one's heart when a newborn baby is being carried cannot be expressed.
For the mother, the joy felt does not start when the baby is born; it begins when the baby is conceived in the womb. From the little kicks to talking to the baby, pregnancy can be a joyful moment, and some people make it look flawless.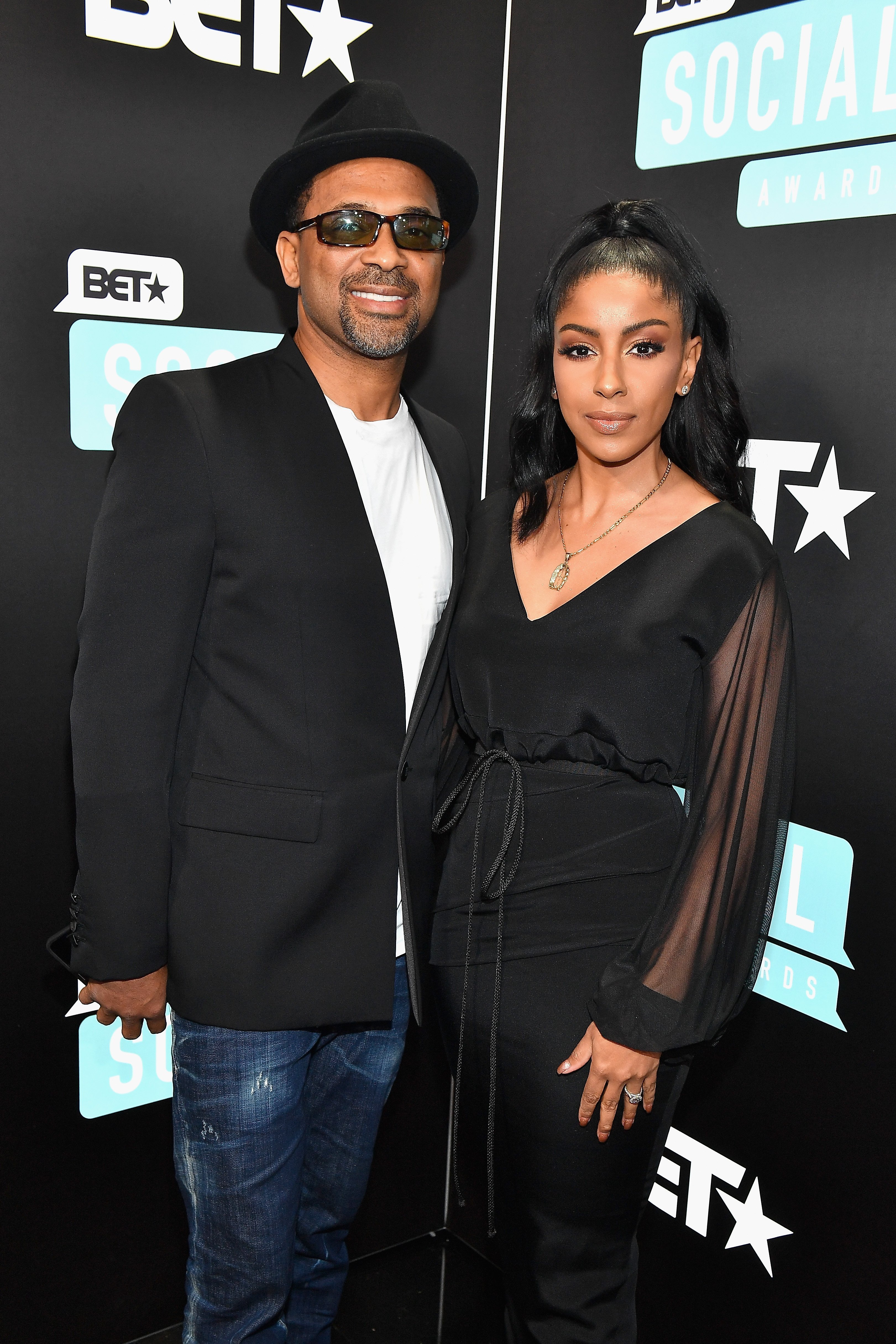 Kyra Robinson Epps, the wife of famous comedian Mike Epps, is serving some pregnancy goals as she looked stunning in a new picture she shared on her Instagram page.
The soon to be mother shared a beautiful picture of herself rocking a new hairstyle. The picture which showed Kyra having on a bulb hairstyle was picturesque in black and white. She captioned the photo saying:
"I'll do anything for you. ?"
Kyra looked terrific as she wore a pair of joggers with a black crop top while leaning on the wall near a picture frame in front of a door. She had her hands cup her stomach, drawing attention to the unmissable baby bump.
A few hours after she posted the picture, fans of the couple took the post, commenting with a lot of heart and love emojis.
Kyra and Mike are excited about the birth of the baby, as this will be the first child the two will have together.
While some tried to guess the sex of the baby, others were content with wishing her a safe delivery encouraging the soon-to-be mother to keep fit and healthy.
Kyra, who has made it a point of duty to carry her fans and lovers along in her pregnancy journey by sharing pictures of herself, was looking chic, making pregnancy look easy. One of her fans commented saying:
"Welcome to the "mama" club beautiful!!"
This is not the first time Kyra is sharing pictures of herself rocking beautiful hairstyles and maintaining that pregnant woman glow. She previously shared an image of herself in braided cornrows that had fans swooning.
Mike and Kyra Robinson who got married in a private ceremony at the Newport Beach, California, in June 2019, two years after his divorce from ex-wife Mechelle had a star-studded ceremony
The wedding and exchange of vows were done traditionally in front of friends of the couples such as Snoop Dogg, T.I, Tiny, Doug E., and Fresh, among others. 
Kyra and Mike are excited about the birth of the baby, as this will be the first child the two will have together. Mike has four children from his previous relationships, and this is Kyra's first child.