Tiny Harris Shares TikTok Video of Her Daughter Heiress Dancing to Music
Tiny Harris shared the beauty of her little daughter Heiress Harris, on Instagram, as she danced to a song in the a new TikTok video.
Kids are adorable, from the moment they open their eyes to their first words and first steps, they tend to have people wrapped around their fingers.
With the help of technology and the advancement of social media, these cute moments are captured and are immortalized forever. Tiny is doing just that with her daughter Heiress Harris.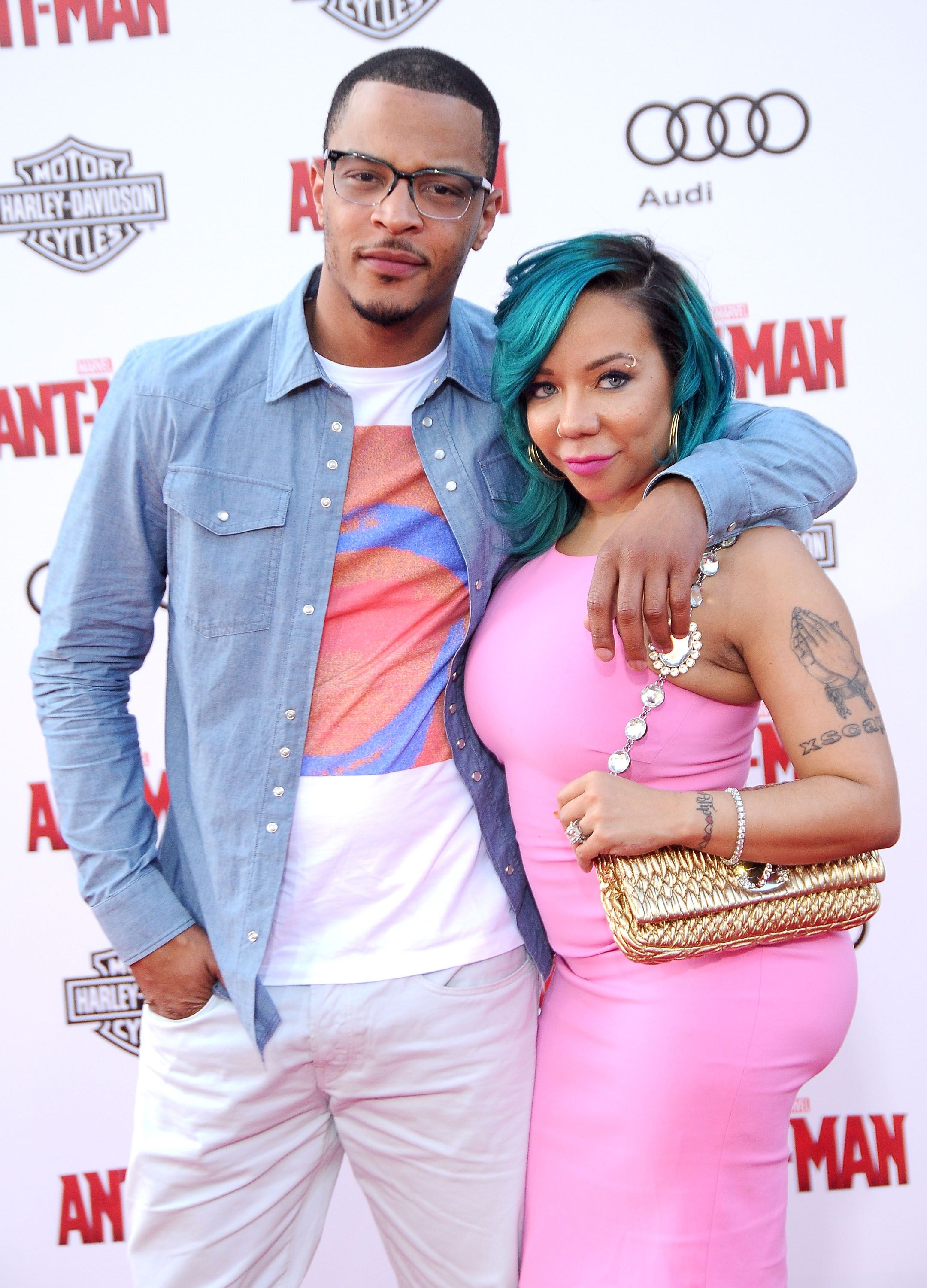 A LIL WAKE UP
Tiny took to Instagram to share an adorable video of her 3-year-old daughter Heiress Harris dancing to an upbeat, fast-paced song with her cousin. The proud mother captioned the picture,
"A Lil wake up for ya!! My babies newest obsession, TikTok! I love my girls @myathatmf & @heiressdharris."
The video showed Heiress waving her arms and blowing kisses to the camera while following and maintaining beat with her cousin, who was dancing along in the background.
TIKTOK STAR
Little Heiress is growing to become a TikTok sensation as her followers, and her mother's followers flocked to the video platform to watch Heiress make her moves.
Her mother loves to share images and videos of the sweet little girl as often as possible.
Heiress and her cousin seemed to be having a lot of fun as they were all smiles. At a point, however, the little princess got real close to the camera, and her cousin had to drag her back to keep her within the focus of the camera.
THE TIKTOK OBSESSION
Lovers of Heiress and her mother took to the comments section to share their thoughts and opinions about the video which starred the little girl. A lot of people commended Heiress on her dance moves, and one person said:
"Omg, I swear it's like all kids be on the same stuff; my girls are obsessed with TikTok! shes cute as ever."
Heiress, who is a star in her own right, got a lot of media houses and news outlets sharing the video of her dance moves, with all of them emphasizing how cute she looked.
HEIRESS ISN'T SHY OF CAMERA
One would expect a child of that age to be a little camera shy, but Heiress is not. The feisty bundle of happiness is content to have her pictures and videos taken while she holds her own in all of them.
Her mother loves to share images and videos of the sweet little girl as often as possible, with this clip just being the latest in a slew of fun posts featuring the toddler.
One such post was where the three-year-old sang a chorus of her favorite song, "Old Town Road," by Lil Nas X and Billy Ray Cyrus while riding her new tricycle.
Heiress, who seems to be following the path of her parents, does not only have dance moves, she can belt a line and keep it. The youngster has a pleasant voice and has been caught on video several times singing alongside her mother.