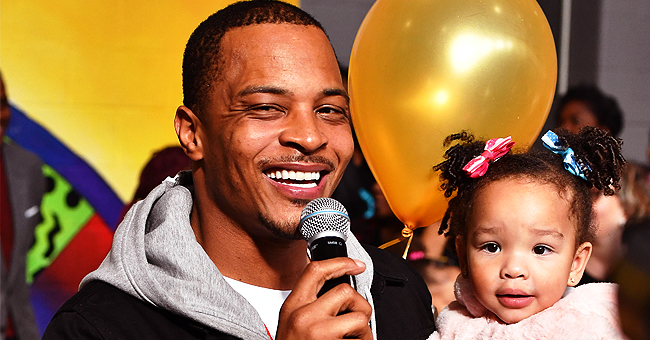 GettyImages
TI Uses Daughter Heiress to Slam Top 50 ATL Rappers List in a Recent Video

Heiress Harris, the daughter of T.I. and Tiny Harris speaks out after her father is named #2 on a list of Atlanta's best rappers.
A list of the top 50 rappers in Atlanta has been making the rounds on the Internet.
It is causing quite a bit of controversy among the fans and the rappers who agree or disagree with their ranking on the list. One person has made it clear he is not interested in the list: Tip "T.I." Harris.
T.I. posted his own list of who he considered the top 50 rappers, and placed himself #11, with Pac as #1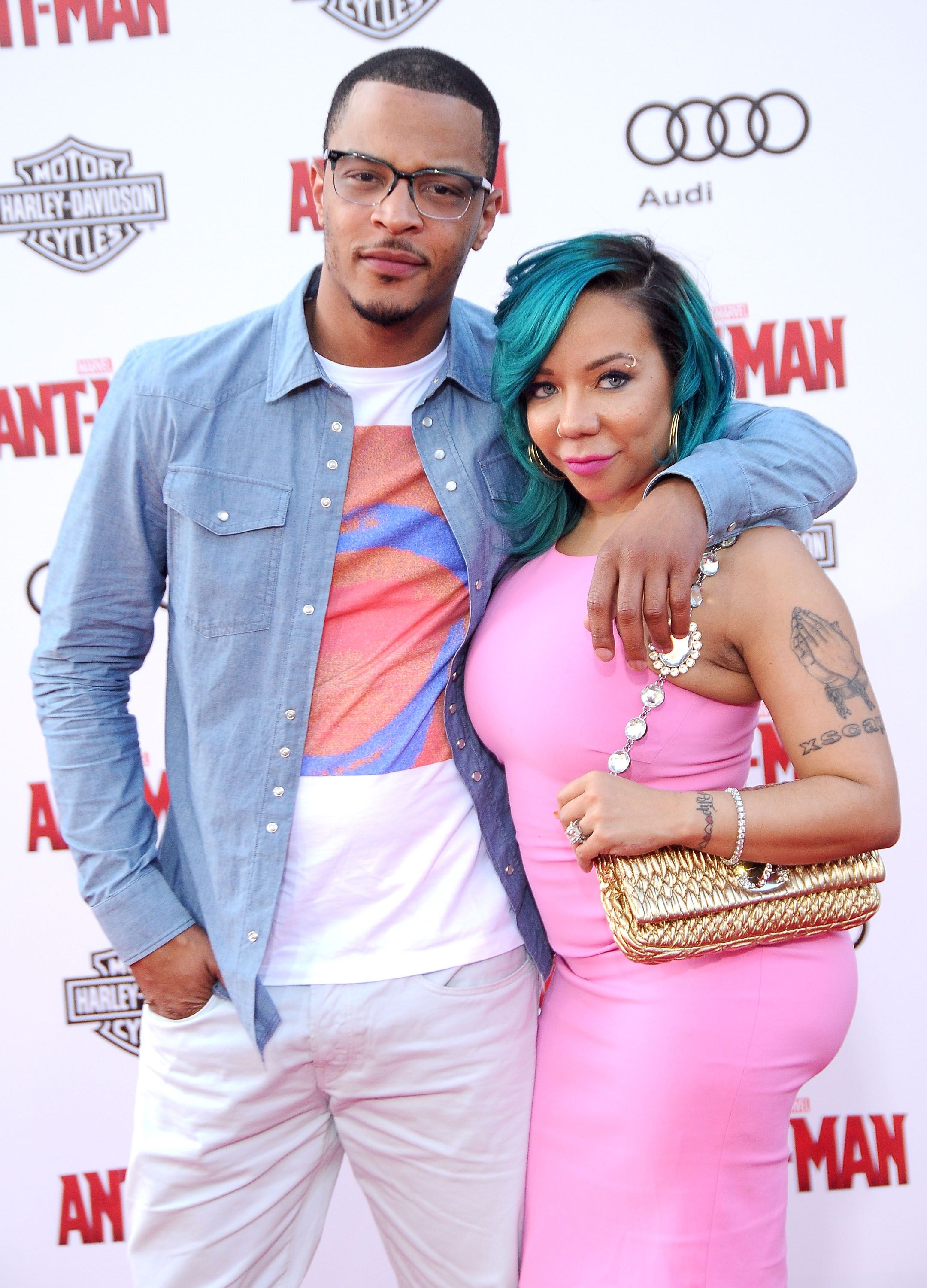 Rapper Tip "T.I." Harris and his wife Tiny at the "Antman" premiere/ Source: Getty Images
HEIRESS HARRIS SPEAKS UP FOR HER DAD
Harris sent the message with the help of his adorable 3-year-old daughter, Heiress Diana Harris.
The rapper, who is ranked #2 on the list, shared a clip of himself and Heiress, in which the little girl says firmly:
"My daddy don't care about no list. Get out of my business!"
T.I. POSTS HIS OWN LIST
T.I. posted his own list of who he considered the top 50 rappers, and placed himself #11, with Pac as #1, Jay Z as #2, Biggie as #3, Snoop as #4, and Kanye as #5.
FANS REACT TO T.I. AND HEIRESS' POST
The Internet post has garnered over 1,150,000 views, with hundreds of comments, most of them referring to how utterly cute and adorable little Heiress is.
HEIRESS HAS HER OWN LIST
We are quite sure that Heiress has her own list, very different from those circulated on the Internet, or compiled by her dad.
On Heiress' list, we are quite sure #1 is Tip "T.I." Harris as her favorite rapper of all time.
T.I. HARRIS HAS FUN IN THE SUN WITH HEIRESS
Heiress Diana Harris' doting dad, rapper Tip "T.I." HArris shared an adorable clip on Instagram of himself and his 3-year-old spending some quality time together.
T.I. is holding the toddler in his arms as they stroll down to the water on the beach, and the little girl proves that she's as sharp as a tack and very aware, as shown by the father-daughter conversation.
The cute poppet, who was wearing a pale blue strawberry-printed bikini and a huge smile is clearly the apple of T.I.'s eye.
Please fill in your e-mail so we can share with you our top stories!