Jessica Simpson Has 3 Adorable Kids - Meet All of Them
Jessica Simpson, often known on social media for displaying her three lovely kids having fun, has done it again. 
The beautiful actress posted a picture of her youngest child Birdie Mae just before the 2020 Super Bowl. The six months old Mae was wearing the San Francisco 49ers jersey and a pair of leopard skin pants. Mae's mom captioned,
"Someone is ready for her first Super Bowl ??? #BIRDIEMAE."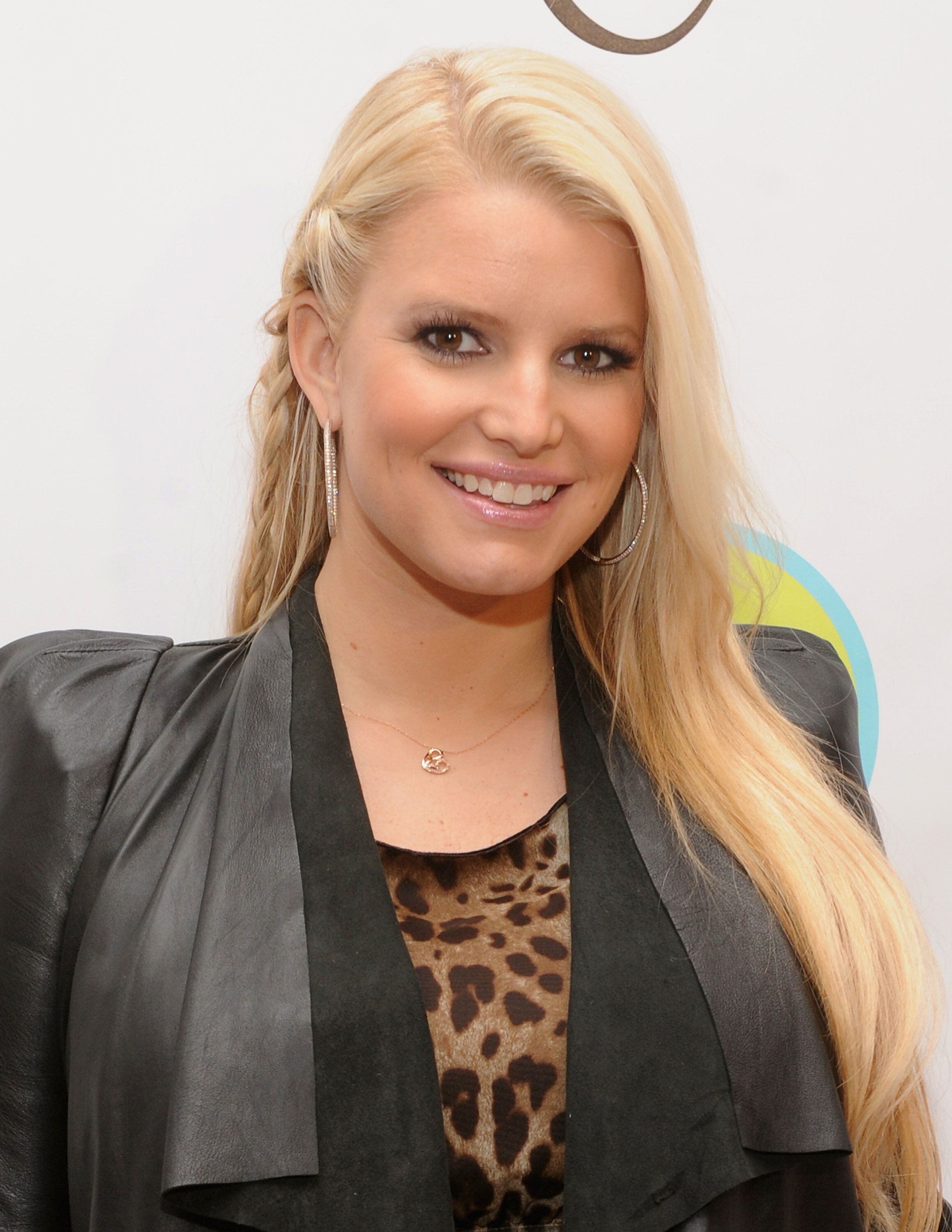 Last year, the loving wife of Eric Johnson wished her fans and friends a Merry Christmas on Instagram with a family picture. Eric had Birdie Mae on his right arm, Jessica stood between her older children Ace and Max as they all stood before the adorned oak tree.
The fashion designer made another post on new year's eve showing Simpson and her kids fully dressed in the snow, and she pushed her baby Birdie in the carrier.
Jessica's first child arrived at the beginning of May 2012.
Jessica got married to her heartthrob in 2014 eight years after her previous marriage to Nick Lachey, one of the founding members of the 98 Degrees Pop Group. Her friendship with the vocalist produced no children.
Since the Private Valentine Blonde actress wedded the former NFL player, Simpson has progressively updated her friends and fans about her love life and everything happening with her three kids. 
She had her first two kids before tying the knot with Eric and hasn't stopped gushing over them. Popsugar made a feature of Simpson's kids two weeks into the new year, 2020.
Jessica's first child arrived at the beginning of May 2012, and he was named Maxwell Drew Johnson. Simpson posed nude for Elle magazine sometimes before her delivery. The curvy singer put on some weight in the nine months.
She had gained 70 pounds. Following Maxwell's birth, Jessie signed up for a Weight Watchers Spokesperson in a deal worth $4 million.
After some workout routines and strict dieting she dropped about 30 pounds in August 2012, by December, The Dukes of Hazard star had successfully lost 60 pounds.
Mrs. Johnson had her second child a year later on the 30th of June. Ace Knute Johnson became her first daughter. Before Knute's birth, the Johnsons had expected her to be a boy. So unlike the fashion designer's informative nature, she didn't reveal the gender of the then-unborn child to her fans. 
"I'm so excited to have a son," she had said because she didn't have a brother as a child. Jessica similarly followed strict dietary measures after Ace's birth to get back in shape. 
Jessica delivered her most 'popular' child Birdie Made Johnson on the 19th of May, 2019. Simpson had already said that she and Eric were not going to have any third child, so this couldn't have surprised her fans.
Eric Johnson's wife had gone through some health issues during Mae's pregnancy, but she came out much stronger than before. She lost 100 pounds in less than a year after having her third child.