Lil Romeo Who Starred in 'Romeo!' Is 30 Years Old Now and He Looks Different
Romeo Miller became a household name after starring in "Romeo!" that aired from 2003 to 2006. Now he's 30, and he looks unrecognizable.
Miller, who began his acting career with a cameo appearance in the 2001 film "Big Move," will probably always be remembered as adorable Lil' Romeo on the popular Nickelodeon's sitcom.
However, he's not a little boy anymore, and you can tell that he looks different based on the photo he shared on Instagram recently.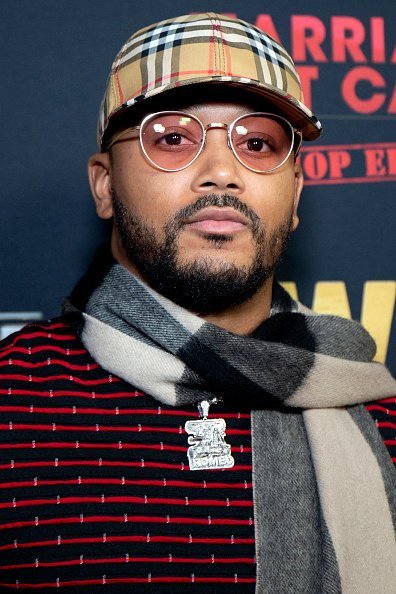 WORK HARD
"What comes easy won't last," he wrote. "I put my blood, sweat, and tears into this [expletive]. We just make it look easy. Work hard and go write your story."
After "Romeo!" ended, Miller moved on with plenty more movie and television roles, including "The Defenders," "Crush On U," "The Cape," "Down and Distance," "Game Day," and "Charlie's Angels."
As reported by MTV News, he has likewise released new music like the mixtape "Fighting Monsters." He additionally launched his own clothing line titled "College Boyys."
HIS FIRST SONG
Miller was born in New Orleans, Louisiana, on August 19, 1989, according to Film Industry Digest. He is the son of rapper and businessman Master P and former rapper Sonya C.
Miller was just five years of age when his father signed him to Soulja Music Entertainment. He then released his debut single, "My Baby."
These days, he still works very hard and states the most significant competition he has is against himself.
SUCCESSFUL MUSICIANS
Alongside his father, the acclaimed musician performed the hit song at Michael Jackson's 30th Anniversary celebration.
After seven years, he released his debut album, titled "Lil' Romeo," which peaked at No. 6 on the Billboard 200, selling in excess of 200,000 copies in its first week out.
In 2002, Miller released his second album titled "Game Time." Two years later, he released his third album "Romeoland."
Miller has been releasing albums ever since. These days, he still works very hard and states the most significant competition he has is against himself. 
"I feel like my biggest competition is myself," he explained. "A lot of kids get caught up in the comparing game—comparing themselves with Michael Jackson, comparing themselves with Michael Jordan."
Miller added that you have to be your best and that you have to conquer your own doubts. He continued that he feels no one has limits, and on the off chance that you have a big dream, follow it.