Tika Sumpter from 'Mixed-ish' Talks to Jimmy Kimmel about Mom Being a Prison Guard at Rikers Island
Tika Sumpter stole the spotlight during her recent appearance on "Jimmy Kimmel Live." The actress stunned in a glittering black dress and left everyone in stitches with her story about visiting prison as a child.
Tika has been doing press rounds for her latest movie "Sonic The Hedgehog," and she had quite a memorable time on Jimmy Kimmel's late-night show on Thursday.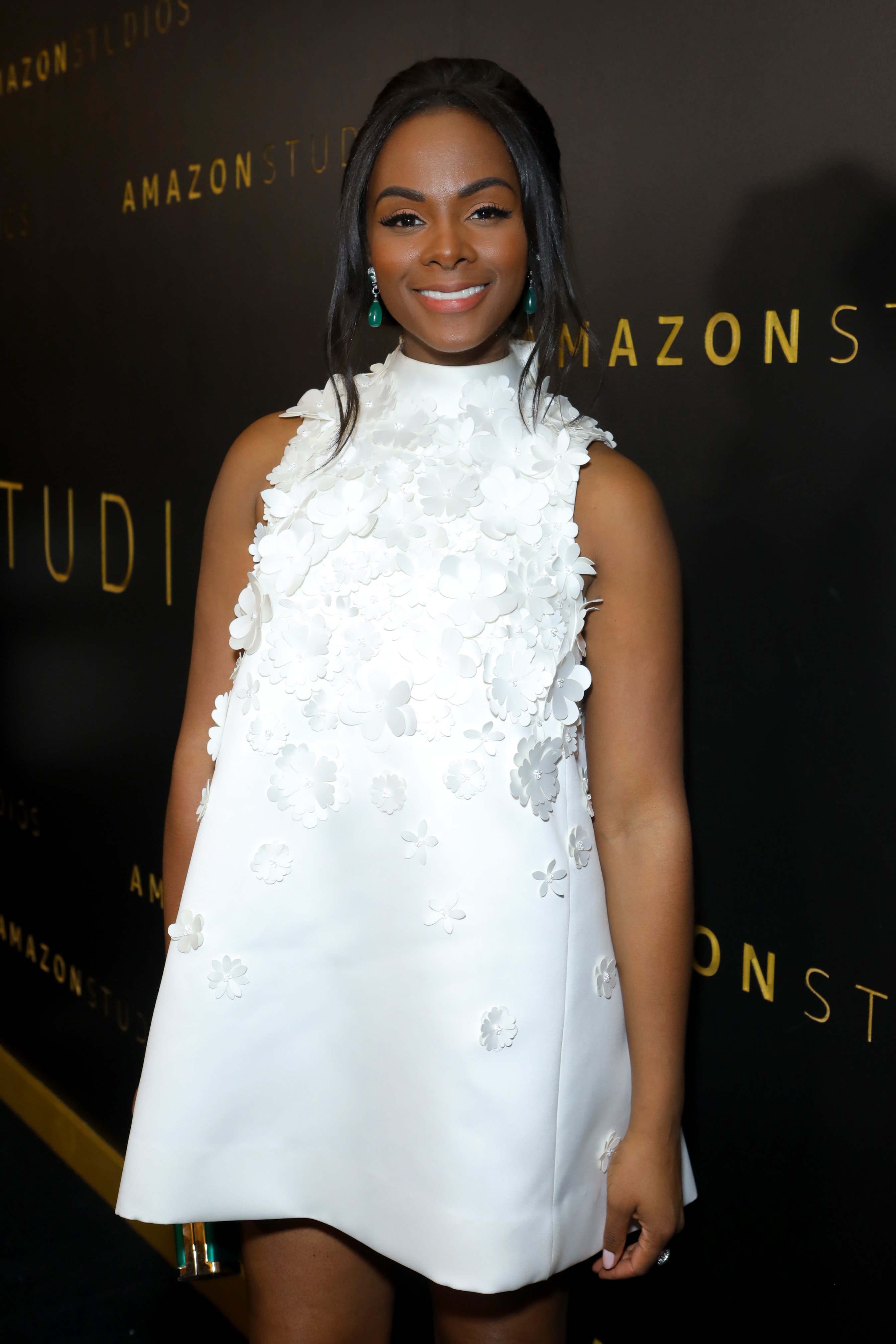 Tika, 39, showed up on set in a sequined back dress with tiny straps and a neckline low enough to offer the slightest hint of cleavage. She styled the outfit with a sleek ponytail and makeup to highlight her chiseled face.
Last October, Tika confirmed that she often feared for how the world might judge Ella-Loren for being biracial.
Tika took to Instagram with photos from her time on the show, and in one shot, she was captured laughing heartily with Kimmel. "If you know me, you know I love to laugh, and apparently so does @jimmykimmel," she captioned.
The ABC late-night talk show also shared a clip from Tika's interview segment via YouTube. In it, the "Southside with You" star narrated how her first visit to the prison was as a seven-year-old.
Tika explained that to raise five kids as a single parent, her mother, Janice Acquista, took a job as a secretary at Rikers Island, a notorious prison in the Bronx. To make more money, Acquista agreed to become a corrections officer.
When Kimmel jokingly asked if there was ever a Take-your-daughter-to-prison Day, Tika replied:
"There was a Family Day, yes! Which made it awkward for a seven-year-old to go and have picnic tables surrounded by concrete. You would go in the prison, and you would hear lots of screaming."
Tika later spoke about "Sonic the Hedgehog," which comes to theaters on Valentine's Day. While fans have to wait until February 14, the actress and her family already saw the adventure comedy film at a Family Day event last month.
Tika stepped out for the fun day with her actor fiancé, Nicholas James, and their three-year-old daughter, Ella-Loren. They all posed for photos with a life-size Sonic while the actress raved about how excited she was to be involved in the project.
The Sonic event marked one of the few times Tika has made a public appearance with her family. She and James – who have been engaged since Christmas Day 2016 – tend to keep their family away from the spotlight.
Tika and James have been victims of online trolls who criticize their interracial relationship, so it's not surprising that they want to shield their precious daughter from the same treatment.
Last October, Tika confirmed that she often feared for how the world might judge Ella-Loren for being biracial. "I have a child who is biracial, and it's amazing and also crazy and scary at the same time," she said via BCK Online.
Tika also revealed that starring on the ABC sitcom "Mixed-ish" has helped her learn how best to talk to Ella-Loren and help her navigate the challenges that come with being mixed.