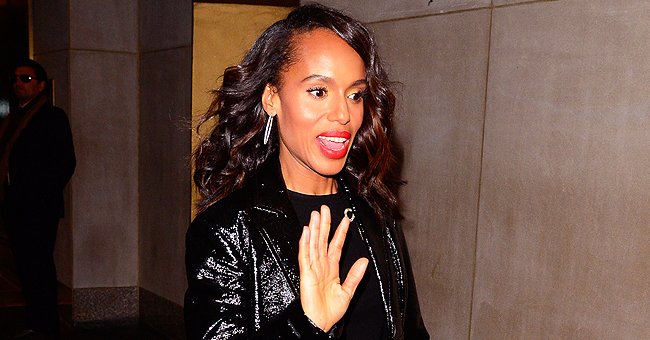 Getty Images
Kerry Washington from 'Scandal' Explains Her Choice to Raise Her Children out of the Public Eye
Kerry Washington is notorious for keeping her children out of the public eye. The Hollywood actress recently opened up about what informed her decision and shared a previously unknown detail about the kids.
When you're an A-list actress, maintaining privacy can be one of the hardest things to accomplish. Only a handful in this group has been able to pull it off entirely, and the "Scandal" alum is somewhere at the top of that list.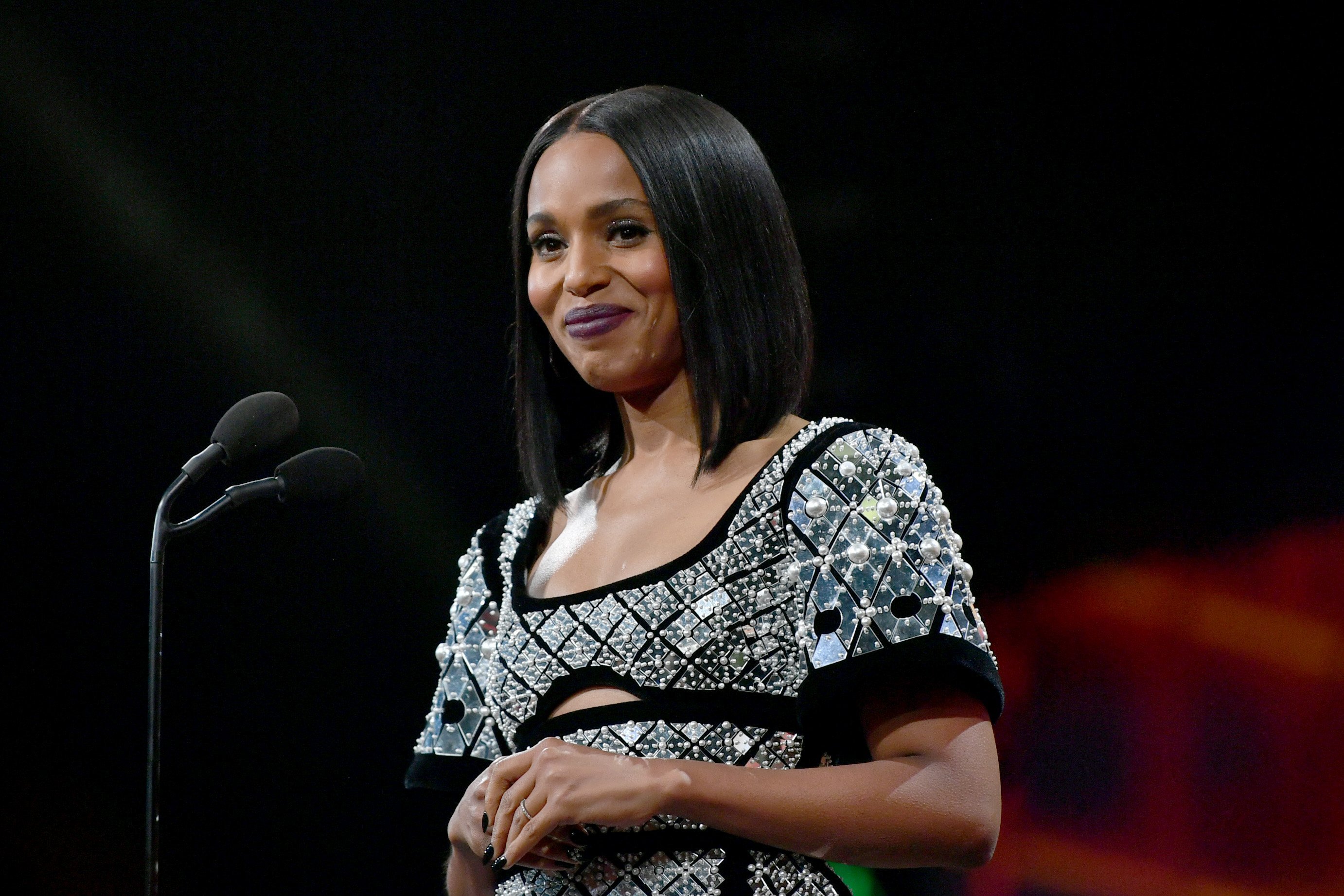 Kerry Washington at the British Academy Britannia Awards on Oct. 25, 2019 in California | Photo: Getty Images
Washington has been married to her retired NFL player beau Nnamdi Asomugha since 2013. The couple is rarely ever together in public, and at some point, folks began to speculate that their marriage crashed.
A Nigerian magazine published photos from her mother-in-law's lavish birthday celebration where the family was gathered
The "Little Fires Everywhere" star also never posts pictures of her kids. She and Asomugha share a five-year-old daughter Isabelle and a three-year-old son named Caleb. At the same time, they also raise the former athlete's older daughter from a previous relationship.
In a newly-published interview with InStyle, Washington admits that she's "really, really vigilant" about keeping her children out of the public eye, and it's not unconnected to the nature of her job.
"These are their lives," the doting mom said about her kids. "But it's not about pulling a Rapunzel and hiding them away in a castle from the world — we don't want to do that."
Washington added:
"I think any parent would want to keep kids from a situation that causes them to feel scared. I don't want them to be exploited, particularly in this social-media world."
Although Washington has managed to maintain her strict privacy policy, the 43-year-old mom admits it's not the easiest thing to do. Every parent gets the urge to show off how lovely their children are, and she's no exception.
Per E! News, the Golden Globes award-winning star once opened up about dealing with the temptation to post photos and videos of her kids online. "I tend to just send it to my parents or to my shrink instead," she said.
In February 2019, fans got a rare look at Washington's clan, but it was not from the actress herself. A Nigerian magazine published photos from her mother-in-law's lavish birthday celebration where the family was gathered.
The Bronx, New York-native, was pictured wearing traditional Igbo attire like the rest of the family. She balanced Caleb on one leg while Asomugha, 38, held on to their daughter Isabelle. Washington's step-daughter was also pictured.
Washington might not be forthcoming when it comes to photos of her kids, but she did offer an interesting detail about them during her InStyle interview: they all love the swimming pool like their mom.
"My husband teased me that if I did the [DNA test] 23andMe, it would come back 11 percent mermaid," the actress shared. "My kids are the same way. They're just fish."
Away from her family, Washington had jaws dropping on Sunday, thanks to her outfit at the Essence Black Women In Hollywood lunch. The event took place at the Beverly Wilshire hotel in California.
The "Django Unchained" star walked the red carpet in a backless tan leather harness with circular mirror panels paired with a turquoise skirt and brown sandals. Washington may not show off her kids, but she's never shy to show off some skin.
Please fill in your e-mail so we can share with you our top stories!