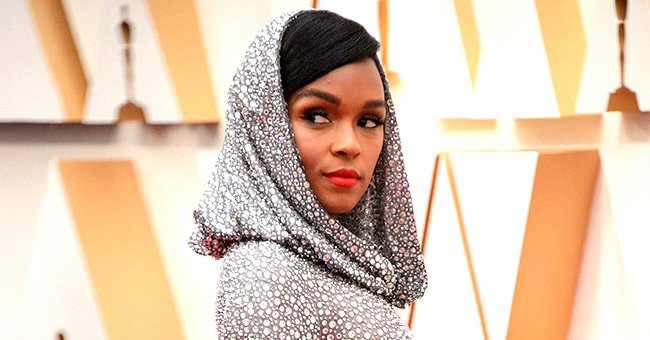 Getty Images
Janelle Monáe's Bejewelled Hooded Gown for 2020 Oscars Is so Heavy It Took 4 People to Deliver It to Her

Janelle Monáe wore a crystal-embellished mesh gown which reportedly took hundreds of hours to make and required four people to deliver it to her.
Janelle Monáe was an apparition in silver as she donned a crystal-embellished gown to the Oscars. The singer proved yet again that her risk-taking efforts paid off.
Janelle's appearance at the Oscars was for a special performance she previously teased on her Instagram.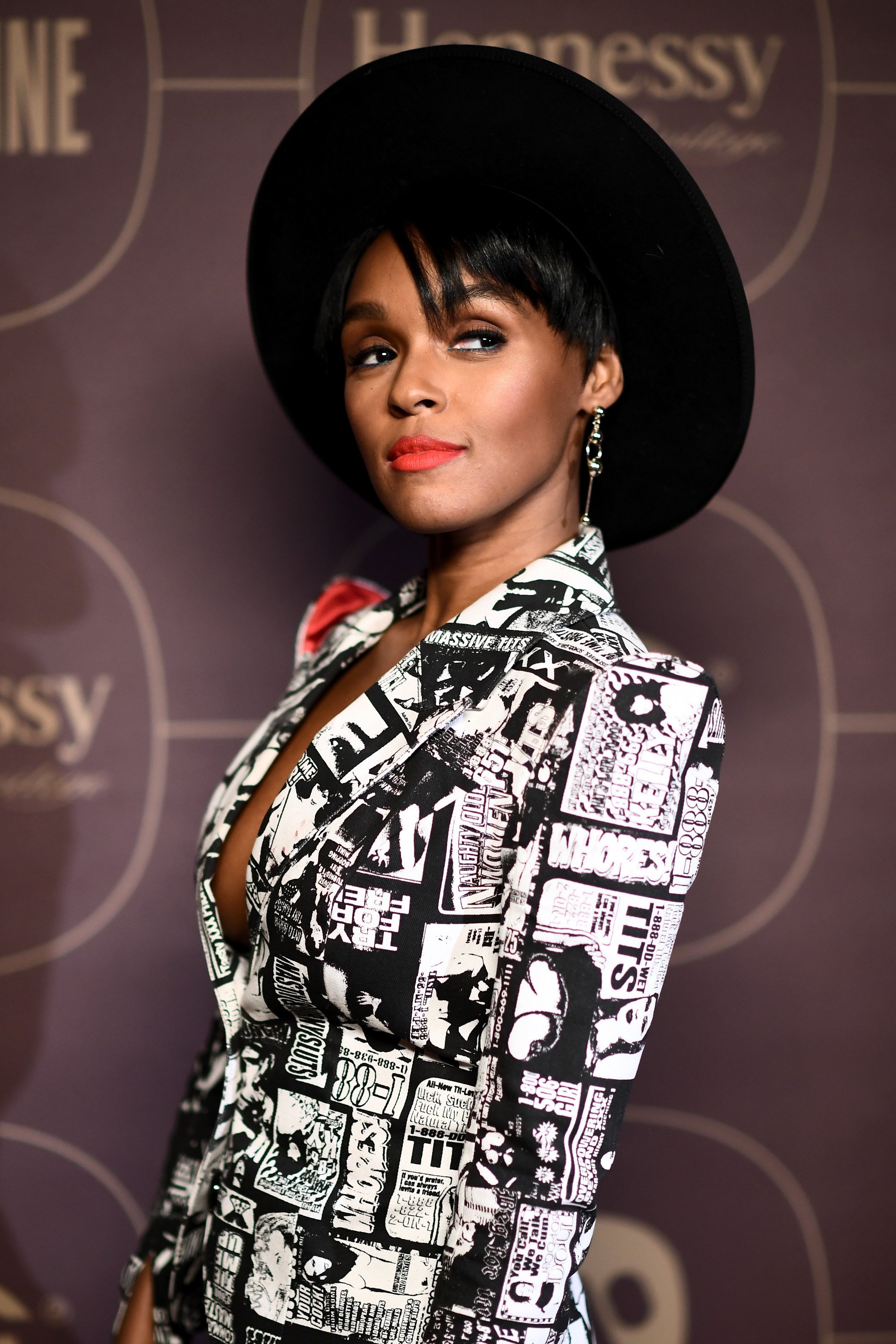 Janelle Monae at a Pre-Grammy party in June 2018. | Photo: Getty Images
IT TAKES A VILLAGE
The challenge for Janelle that night was the weight of her dress which, according to reports, required at least four people to carry to her dressing room. The intricate creation by Ralph Lauren also took hundreds of hours to make.
Janelle's sparkling Oscar's OOTD was a metallic tulle mesh A-line gown with a draped hood and open back. Providing its glitter were 168,000 hand-embroidered Swarovski crystals which utilized 600 hours of labor.
Janelle's stylist, Alexandra Mandelkorn told People the dress was so heavy that four people had to carry it down the hallway to the singer's dressing room. We can only imagine how heavy it felt once the "Dirty Computer" singer put it on.
But judging from her red carpet photos, it didn't seem like Janelle was bothered by the weight of her gown. She was in good spirits smiling for photographers with her back straight and head held high.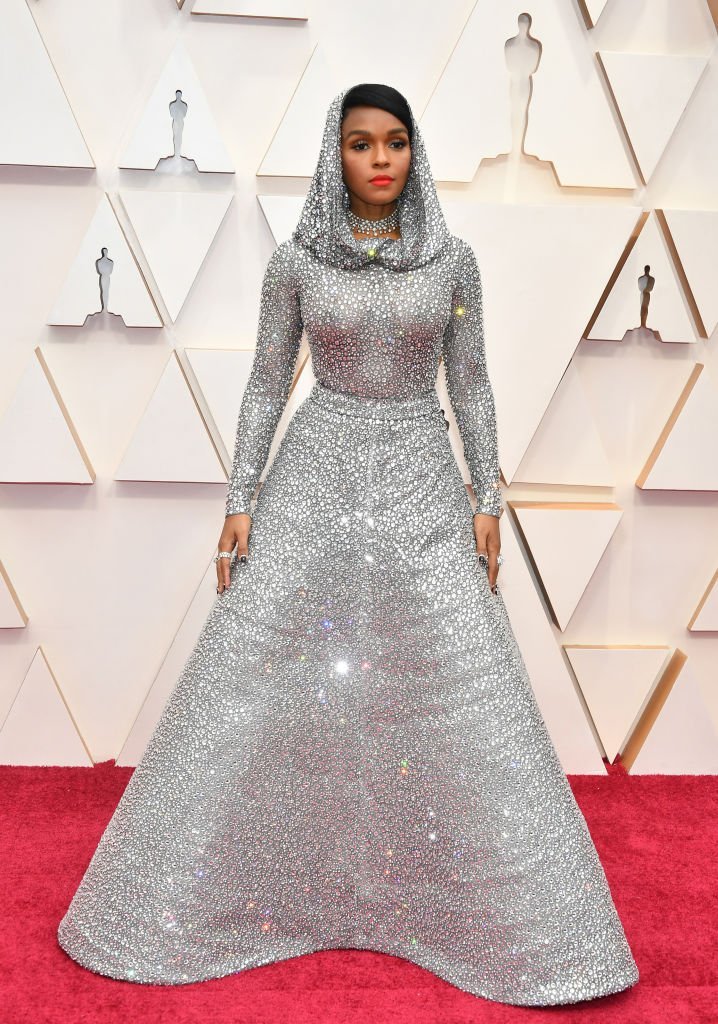 Janelle Monae at the read carpet of the 92nd Annual Academy Awards on February 9, 2020. | Photo: Getty Images
A PERFORMANCE TO REMEMBER
Janelle's appearance at the Oscars was for a special performance she previously teased on her Instagram. She shared a poster revealing her Oscar's gig and proudly captioned it, "LIIIIIVVVVVVE !! Kansas City Born and raised !!!"
It turned out Janelle was the opening act that night. She kicked it off with her song, "Come Alive" which she tweaked to make it Oscar-appropriate.
Then she launched into a medley highlighting the films that made it to the prestigious cut this year. At one point, she stepped down from the stage and blended with the audience, encouraging an impromptu karaoke session.
Though she's not up for any award, Janelle's film, "Harriett" received a nod for Original Song. The track, "Stand-Up" was performed by her "Harriett" co-star, Cynthia Erivo who also earned a nomination for Best Actress in a Leading Role. Cynthia portrayed the lead character, Harriett Tubman in the biographical film.
Please fill in your e-mail so we can share with you our top stories!