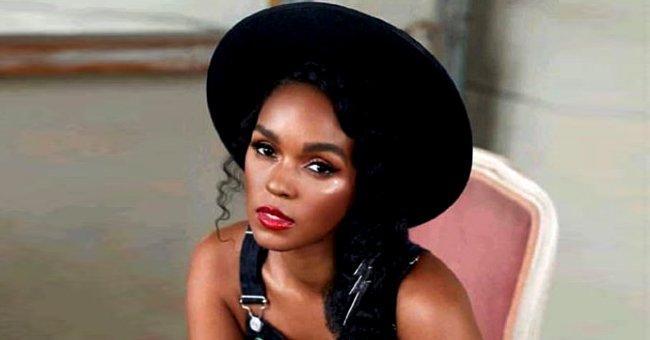 instagram.com/janellemonae
Janelle Monae Flaunts Curves in Two-Piece Black Swimsuit in New Photo
Janelle Monae has never been one to shy away from her sexuality, and she's made it clear that 2020 will be no different. The singer shares a picture of herself dressed in a two-piece black swimsuit while poolside at the beach.
Janelle Monae greeted her Instagram followers a "Happy New Queer," looking unfazed in a black and white bikini while lounging poolside by the beach.
To go along with her carefree photo, her caption read:
"Happy New Queer. The only explaining we're doing in 2020 is on Netflix. "Sex, Explained" now streaming."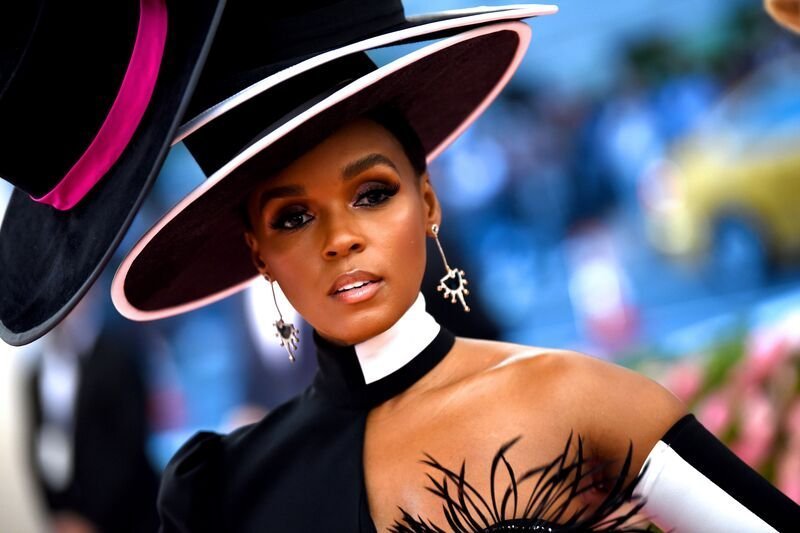 Janelle Monae attends the MET Gala in New York | Source: Getty Images/GlobalImagesUkraine
MONAE'S SEXUALITY
Rumors of Monae's sexuality has been taboo ever since, but she has resisted publicly defining it. Instead, she characterizes herself as "sexually liberated."
In some interviews, however, she identified herself as "pansexual," saying that she's hinted her sexuality and truth through her music.
ON NOT EXPLAINING THINGS TO PEOPLE
Back in 2018, an interview with Janelle acknowledged the fact that it's okay not to have all the answers, or to explain them to people. It seems two years later, that is still her mantra.
"I'm guilty feeling like I can't just be. Like either it's this or it's that, it's black or it's white. But there's so much grey. And I think I'm kind of discovering the grey and realising it's okay not to have all the answers, or to supply them."
HER RUMORED RELATIONSHIP WITH TESSA THOMPSON
Along with rumors of her sexuality, rumors of her relationship with "Thor" actress Tessa Thompson has always been a subject of intrigue ever since they've decided to attend Hollywood red carpet events together.
While Tessa didn't make it clear as to whether or not they actually are together, an interview with Porter magazine shows just how much they love one another.
"We love each other deeply. We're so close, we vibrate on the same frequency. If people want to speculate about what we are, that's okay. It doesn't bother me."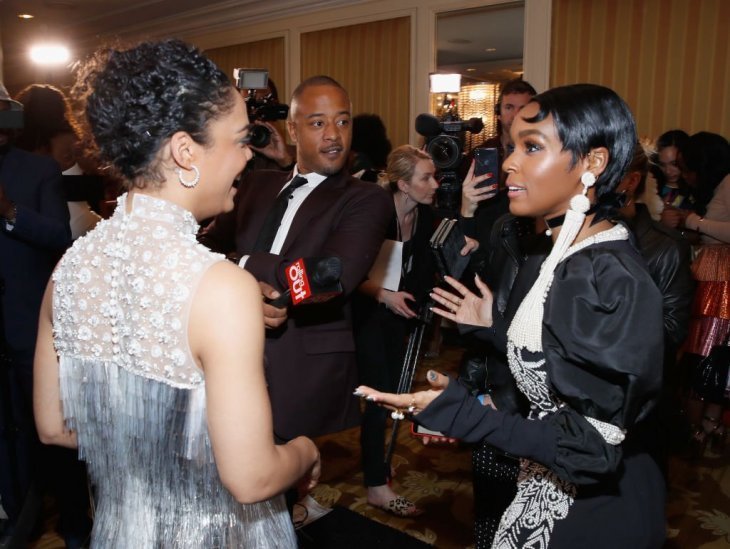 Janelle Monae and Tessa Thompson attend a red carpet event together | Source: Getty Images/GlobalImagesUkraine
UNDECIDED ON SPEAKING THEIR TRUTH
In fact, their love for one another has given them a unique bond that sometimes, it's hard to decide whether or not to speak up about it on social media for the rest of the world to get inspired to speak their truth.
"That was something I was conscientious of in terms of this declaration around Janelle and myself. I want everyone else to have that freedom and support that I have from my loved ones. But so many people don't. So, do I have a responsibility to talk about that? Do I have a responsibility to say in a public space that this is my person?"
Since then, not a lot has been said about the two entertainers' relationship.
Please fill in your e-mail so we can share with you our top stories!