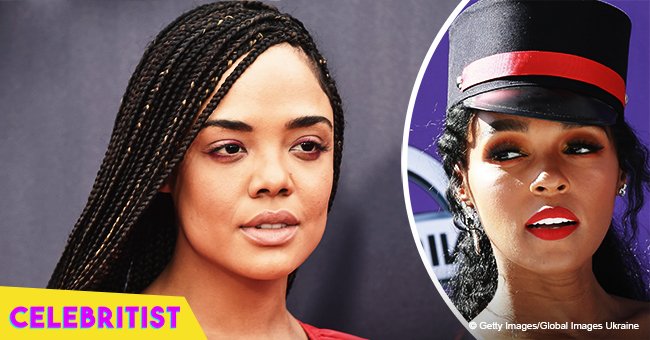 Tessa Thompson finally breaks silence about relationship status with Janelle Monae

Amid persistent rumors linking her to Janelle Monáe who already confessed to being "pansexual", Tessa Thomspon speaks up about the real nature of their friendship in her latest tell-all interview with Porter Magazine.
Tessa Thompson's relationship with Janelle Monáe has been a subject of intrigue ever since they started gracing Hollywood events together and appearing cozy more often. And with Janelle's recent revelation that she's a "queer Black woman", and Tessa's latest interview shedding light on their closeness, it's now almost certain the two are an item.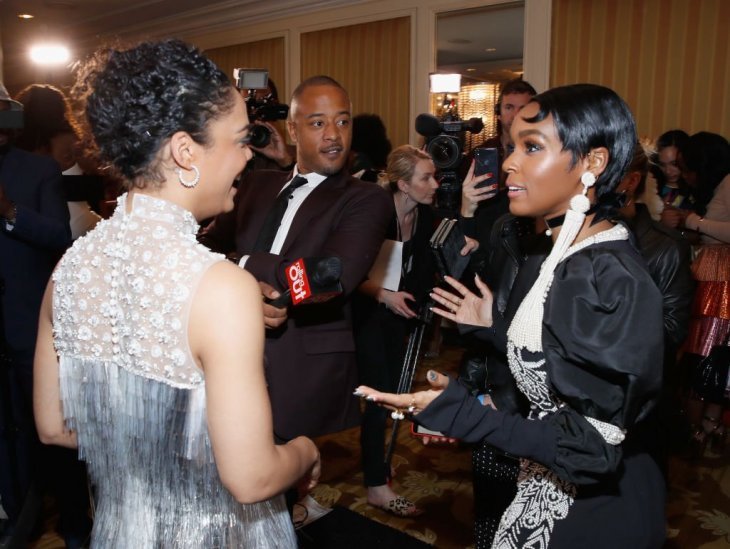 Source: Getty Images
Back in April, amid curiosity surrounding her special friendship with Tessa, Janelle let her guard down and spilled on her sexuality to Rolling Stone.
"Being a queer black woman in America, someone who has been in relationships with both men and women – I consider myself to be a free-a– motherf–ker."
Janelle explained that she first identified herself as a bisexual but later deduced she was actually a pansexual. The singer also revealed she had been hinting on at her truth through her music. In her song 'Mushroom and Roses', she mentioned a love interest named Mary and in the song 'Q.U.E.E.N.', she uttered the word "queer" a few times.
Her latest album 'Dirty Computer' released in April sees Janelle letting go of her emotions and dedicating her songs to those like her who feel ostracized in society. She said her album is a reaction to the stigma that accompanies the notion of being queer.
"I want young girls, young boys, nonbinary, gay, straight, queer people who are having a hard time dealing with their sexuality, dealing with feeling ostracized or bullied for just being their unique selves, to know that I see you," she added. "This album is for you. Be proud."
Incidentally, Tessa also portrayed Janelle's love interest in the singer's emotion picture for 'Dirty Computer' below.
Meanwhile, Tessa has spoken up as well in a recent interview with Porter magazine. Providing insight into their private relationship, the actress reveals,
"We love each other deeply. We're so close, we vibrate on the same frequency. If people want to speculate about what we are, that's okay. It doesn't bother me."
Tessa admits it is difficult opening up about her special bond with Janelle.
"It's tricky, because Janelle and I are just really private people and we're both trying to navigate how you reconcile wanting to have that privacy and space, and also wanting to use your platform and influence. I can take things for granted because of my family – it's so free and you can be anything that you want to be. I'm attracted to men and also to women. If I bring a woman home, [or] a man, we don't even have to have the discussion."
She adds,
"That was something I was conscientious of in terms of this declaration around Janelle and myself. I want everyone else to have that freedom and support that I have from my loved ones. But so many people don't. So, do I have a responsibility to talk about that? Do I have a responsibility to say in a public space that this is my person?"
Now that that's out in the open, there's a catch. Following the release of her article, Tessa tweeted this message correcting fans' misconceptions. She wrote,
"Sometimes we cheer so loudly at someone speaking their truth, that we miss what they say. (Here's looking at you media journalism). I didn't say I was in a relationship. But I said lots of other things. All below. One thing I missed — Pride Has No End. X"
More questions are bound to arise after this but as one fan commented after Tessa's tweet, at this point it's "not any of our damn business."
Please fill in your e-mail so we can share with you our top stories!