Gabrielle Union from 'Bring It On' and Dwyane Wade Spotted Enjoying Romantic Date Night at Nightclub in LA
Gabrielle Union and husband, Dwyane Wade headed out for their couple's date night at Delilah's nightclub in Los Angeles, wearing stunning outfits.
38-year-old retired NBA star Dwyane Wade and wife, 47-year-old actress Gabrielle Union were seen in a happy mood on their way out for a romantic night out. 
The couple set out to have fun on Friday and dressed in exotic attires. Union wore a tan sheer dress that put her nice legs on display, while her hubby adorned himself in matching powder-blue blazer and pants.
Dwyane and Gabrielle headed out to Delilah's nightclub in West Hollywood, California. The duo flashed smiles at the onlookers while walking hand in hand.
Most recently, the father-of-four, Dwyane Wade, posted a photo of the couple just before heading out and captioned it:
 "Friday night pre Oscar".
The couple seemed as excited as they were with their one-year-old daughter, Kaavia. They're both known to flood their social media with adorable photos and videos of the baby. 
One particularly funny one is where Gab plays a video of Dwyane talking to their daughter, Kaavia as she reaches for the candy box, over the audio from the "feed me" scene from the classic movie, Little Shops Of Horror. 
Gabrielle's short film, "Hair Love" was nominated for an Academy Award.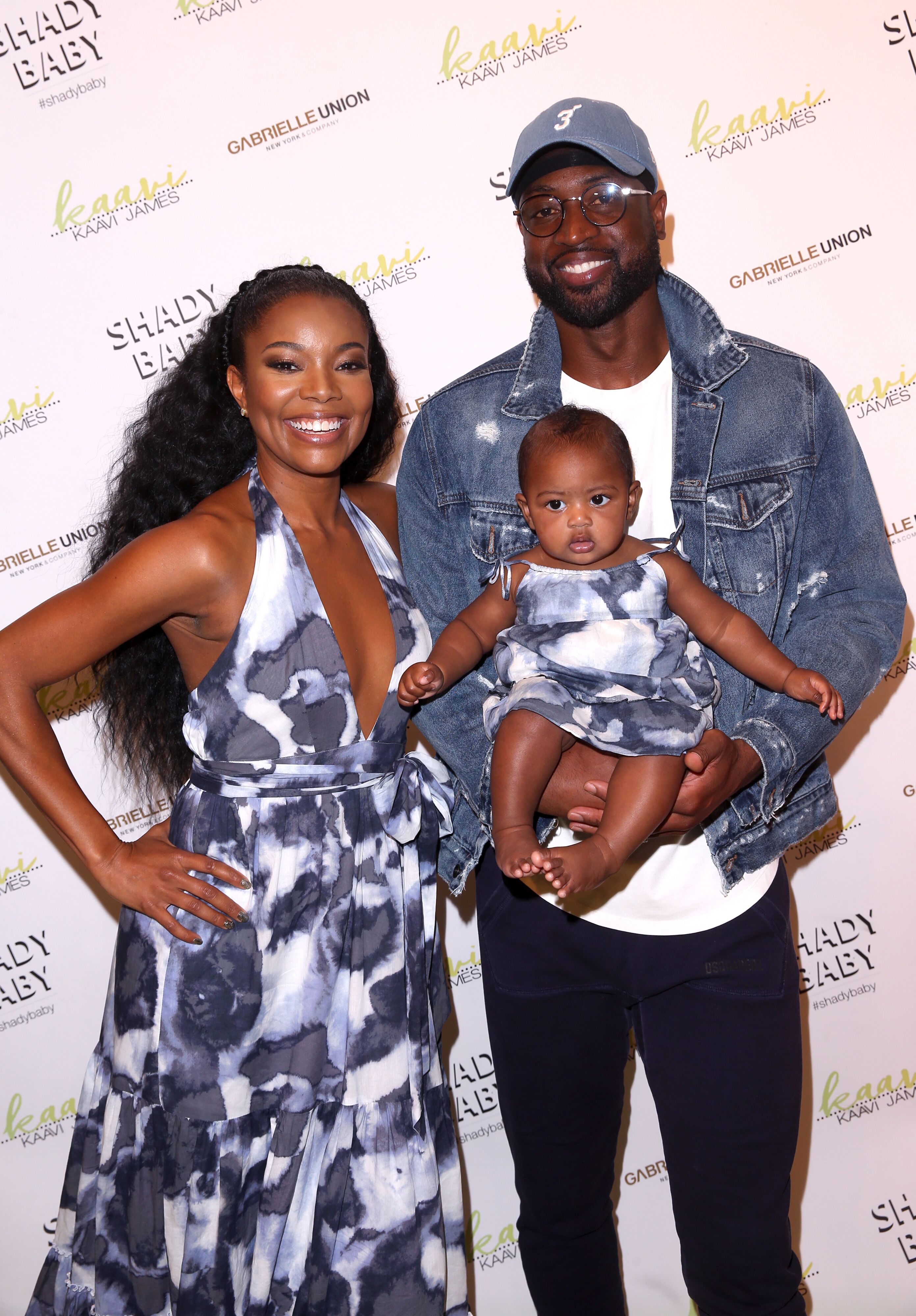 In the scene from the 1986 movie, a carnivorous plant continuously hailed "feed me" to a terrified shopkeeper. The actress was quite exceptional in her editing abilities as the timing was just right. She captioned the video saying,
"FEED ME!!! @kaaviajames does NOT play when it comes to food! Lmaooo"
Gabrielle tagged her husband on the video as she seemed excited at how well the video edit came out. The plant in the background screamed "feed me" at the same time Kaavia carried the candy box.
Just right as Wade raised his hands to tell her that she'll be getting just one candy, the plant in the audio screamed, "I'm starving!!"
One other post has the baby girl swimming in her swimsuit and cap while having fun with her parents. Union captioned the Instagram post with reference to popular animation, Finding Nemo, by saying, "We Found Nemo."
Asides having fun as mother and wife, Gabrielle's short film, "Hair Love" was nominated for an Academy Award and she was present for the event this week. 
The actress who also launched her clothing line some years back is known for her fascinating stylish outfits that switching between sass, work and mummy time.