Gabrielle Union's Daughter Kaavia James Is Full of Joy as She Poses in a Plaid Outfit in Cute Photos
Gabrielle Union's adorable "Shady Baby" shows off her pearly whites.
Gabrielle Union's daughter Kaavia James Union Wade has become famous for her adorable shady expressions, but that may be about to change
The actress surprised her fans by sharing a recent photo on Instagram of Kaavia sporting a huge grin...
It could be that Shady Baby is turning into Little Miss Sunshine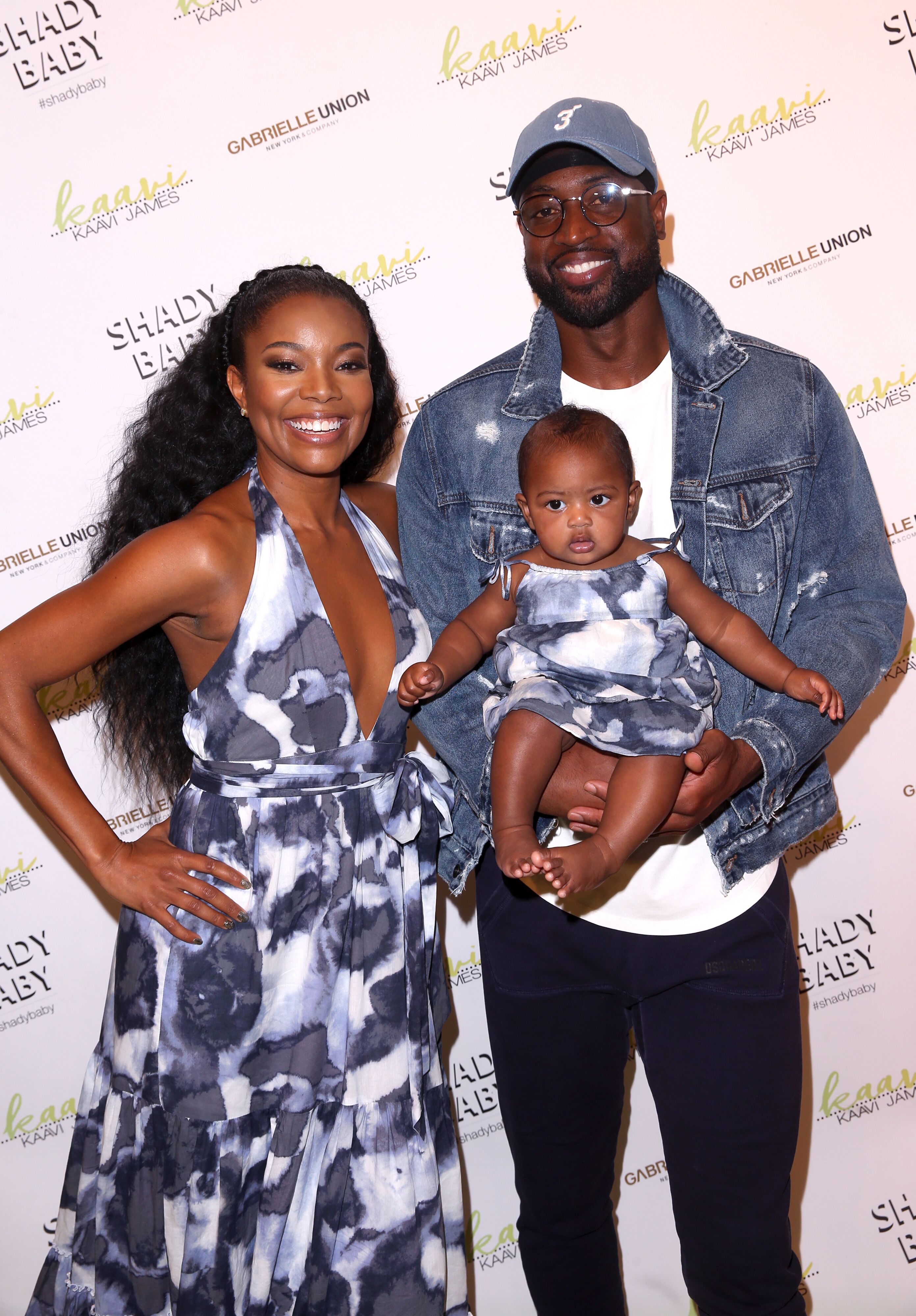 SHADY BABY FLASHES A GRIN
Gabrielle shared a gallery of snaps showing Kaavia wearing a cute red and blue checked romper and soled red socks, playing with her toys.
The delighted little scamp is sporting a huge grin, showing off her full set of pearly whites - a complete turnabout from her usual taciturn expression.
In another recent Instagram clip, Kaavia is listening to "The Jeffersons" theme song "Movin' on Up," and smiling happily as she dances in perfect time to the contagious beat.
That makes two smiling posts in a row! It could be that Shady Baby is turning into Little Miss Sunshine. We can't complain, because the one-year-old's smile is lovely, but we will miss those hilarious frowns.
KAAVIA JAMES WADE RULES THE ROOST
Though she is the youngest in the Union-Wade blended family, Kaavia is said to rule the roost with an iron fist, completely dominating her dad, her three big brothers, and her cousin.
Kaavia is Gabrielle and Dwyane's only child together, but the former basketball player has three sons from previous relationships: Zion, Zaire, and Xavier, and is raising his sister's son Dahveon.
Kaavia is also quite a star on Instagram, with over 1 million eager followers.
You go, girl!
GABRIELLE UNION REVEALS CRITICISM AFTER KAAVIA'S BIRTH
After the birth of her daughter via surrogate, Gabrielle Union shared a touching photo that showed her in a hospital bed, with Kaavia lying on her chest.
This is a well-known bonding technique for newborns, but some Internet trolls chose to attack the actress for supposedly "pretending to give birth."
Gabrielle would later confess to Oprah Winfrey that she had wept at the cruel comments, which had brought back the painful memories of many miscarriages and failed IVF attempts, which led her to resort to surrogacy.