Gabrielle Union & husband throw huge tailgate-themed baby shower for their daughter in new photos
Gabrielle Union and her husband Dwyane Wade waited a long time for their daughter, so it only fits that they celebrate the little one's arrival in grand style. From the many pictures from the lavish event, the couple nailed the "grand style" part perfectly!
The actress and her NBA player husband, on Sunday, hosted friends to a tailgate-themed baby shower to celebrate the November 7 birth of their daughter Kaavia James.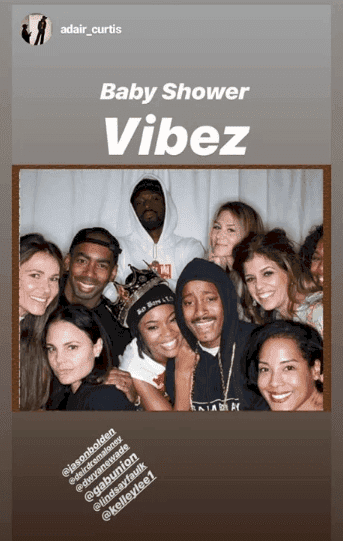 Union has struggled with infertility for many years, and even though her daughter was born via surrogate, the 46-year-old is completely smitten with her bundle of joy.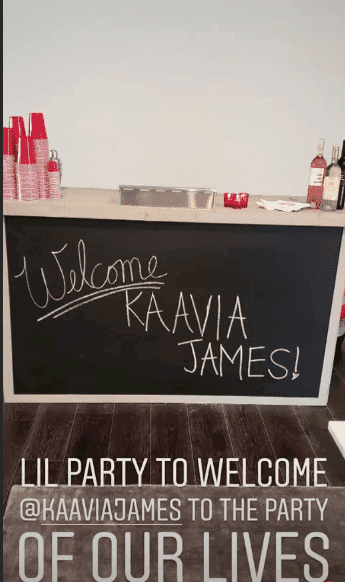 Guests who attended the elaborate baby shower could not help posting pictures and videos on social media as they raved about the awesomeness of the party.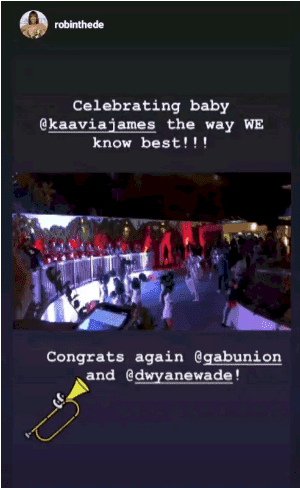 There was a puppy pit filled with cute golden retrievers in red jerseys, beer pong, red cups, kegs, a photo booth, and a live marching band complete with baton twirlers.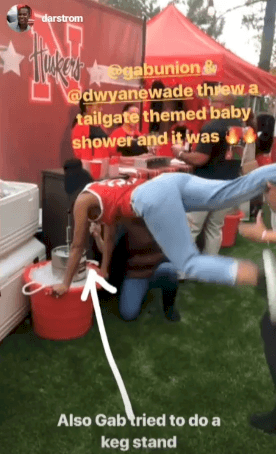 The happy mom shared a photo of a board that read: "Welcome Kaavia James!" she also explained in text imposed on the image:
"Lil party to welcome @kaaviajames to the party of our lives."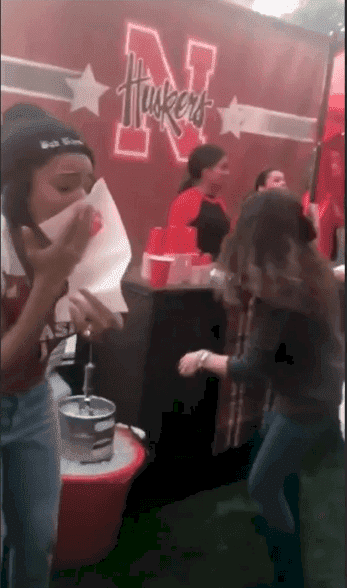 PARTY OF A LIFETIME
One snap showed the "Breaking In" actress attempting a keg stand and needing a napkin not too long after. Union was also seen displaying her beer pong skills, and she looked the part in a custom red jersey, faded jeans, black beanie, and matching sneakers.
"Once again, people are uneducated on the process and why we decided to go skin-to-skin as soon as our baby came out."
Of course, the Hollywood star also made time for some dancing and donned a crown for that section of the party.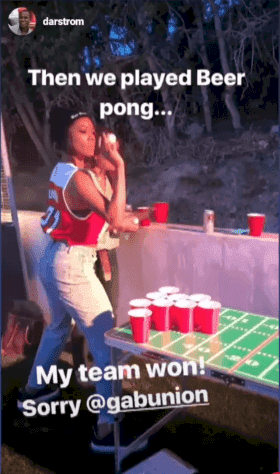 Several guests pointed out the fact that Union and Wade know how to throw an epic party. "@gabunion and @dwyanewade have done it again," wrote one person while another was impressed by the marching band and declared:
"Only Gab Union and Dwyane Wade would have this at Kaavia's welcome party."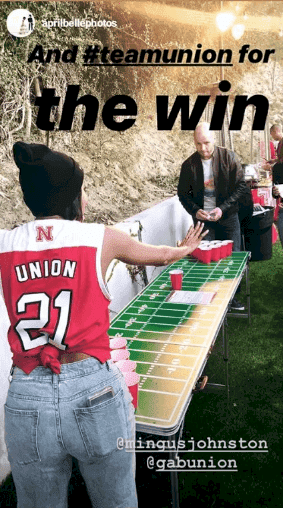 GABBY THE PARTY GENIE
While speaking with Sun Sentinel, Wade, 36, gave all the credit for the mind-blowing party to his wife. "My wife comes up with a lot of great ideas," said the Miami Heat player, adding:
"I'm the man behind my wife on that. Everybody knows she's a huge Nebraska fan. She loves tailgating, so she wanted to bring that same vibe to our home. We had a great party planner and they were able to put it together."
Wade also assured that they'd come up with something to top this party when Kaavia's first birthday comes around.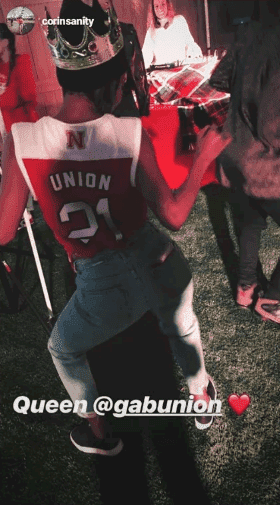 TROLLS COME CALLING
Union and Wade have received a lot of attention since the birth of their daughter, and sadly, not all of it has been positive. The couple recently opened up their home to Oprah Winfrey for an exclusive interview, and Wade recalled trolls accusing his wife of pretending to give birth because she lay in a hospital bed with her newborn.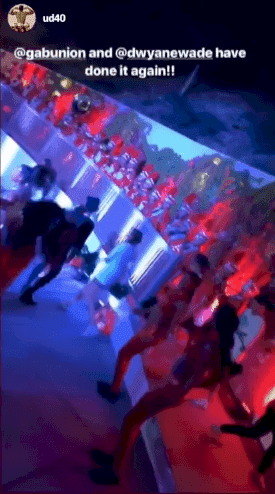 "For me, the most hurtful thing was once we had our baby, and everybody started talking about, 'Why is she in the bed holding the baby? Why she got a gown on? Why is she acting like she just had a baby?'" admitted Wade. "Once again, people are uneducated on the process and why we decided to go skin-to-skin as soon as our baby came out."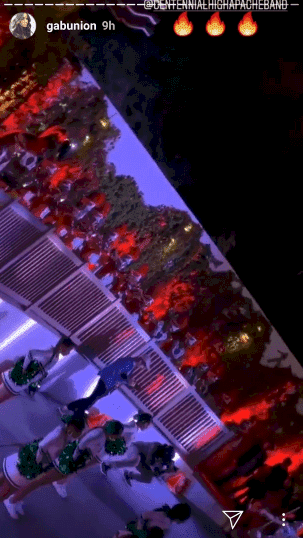 GABBY FIRES BACK
Union was quite emotional during the Oprah interview and even choked up at some point, but a few days ago, the actress fired back after critics dragged her for kissing her baby on the mouth.
Kaavia is Union's first child, but Wade already has three sons, Xavier 5, Zion, 11, and Zaire, 16. He also raises nephew Dahveon Morris, 17.