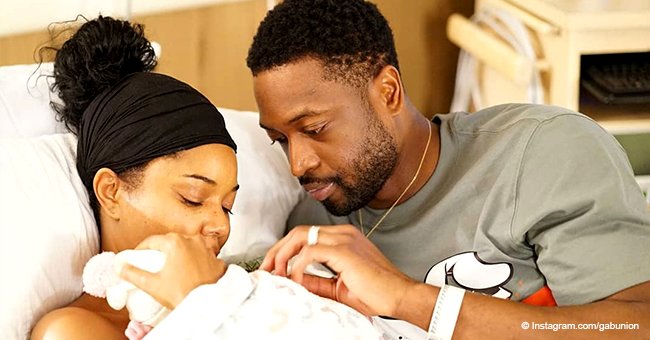 Gabrielle Union and Dwyane Wade welcome 'miracle' baby girl via surrogate
Gabrielle Union and Dwyane Wade celebrate "a lovely day" after the birth of their first child via surrogate following several failed attempts at conceiving.
The date 11/7 "will forever be etched in our hearts" according to Gabrielle Union and Dwyane Wade who welcomed their "miracle" baby that day. The couple showed a united front sharing the same family-of-three images and accompanying message on their separate Instagram accounts to announce the birth of their baby girl.
A "LOVELY" ANNOUNCEMENT
Their announcement began with lyrics from the song "Lovely Day" by Mike Francis which segues to their baby news.
"A LOVELY DAY We are sleepless and delirious but so excited to share that our miracle baby arrived last night via surrogate and 11/7 will forever be etched in our hearts as the most loveliest of all the lovely days."
"Welcome to the party sweet girl!," they concluded.
A SLIGHT CONFUSION
Fans were slightly confused after seeing the photos Gabrielle and Dwyane posted from the hospital. They wondered why Gabrielle was in a hospital bed knowing she didn't deliver her first child herself. The little girl was born via surrogate due to Gabriell's issues with infertility.
Gabrielle may not have carried her child for nine months but as the mother, she was present during her birth. In fact, mothers of children born via surrogate are encouraged to bond with their babies with skin to skin contact which explains her photos.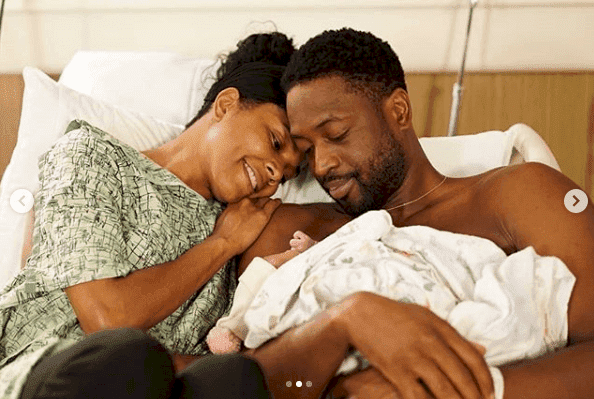 Source: Instagram @gabunion
A PERIOD OF STRUGGLES
Gabrielle suffered multiple miscarriages and failed IVF attempts in the past. The 46-year-old actress previously admitted her infertility may have been caused by a condition she was diagnosed with in her early 20's. The condition known as adenomyosis causes heavy and extended menstrual periods accompanied by pain. Though it's not been proven to directly affect fertility, several studies claim there's a possible connection.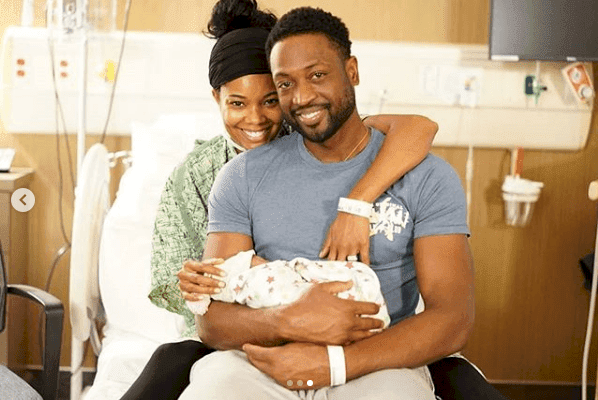 Source: Instagram @gabunion
In 2017, Gabrielle also revealed her struggles trying to conceive. In her memoir, "We're Going to Need More Wine," she said she had around eight or nine miscarriages and she felt like her body was "a prisoner of trying to get pregnant."
However, this didn't stop her and her husband of four years from trying to conceive. They finally took the surrogacy route after three years of failed IVF cycles.
Please fill in your e-mail so we can share with you our top stories!