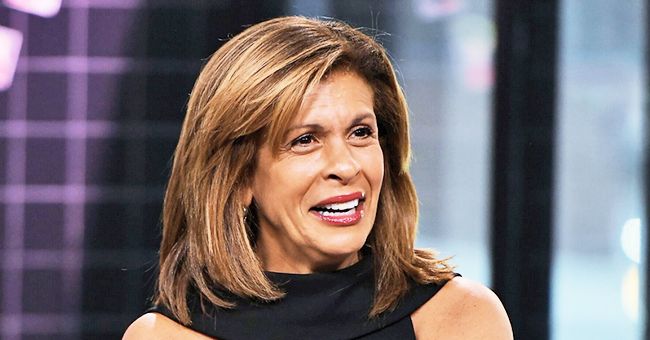 Getty Images
Hoda Kotb from 'Today' Opens up about Her Dress for Upcoming Wedding with Joel Schiffman

"TODAY" host Hoda Kotb is getting married to her fiancé Joel Schiffman this fall, and in an interview, she shared important details about her wedding dress.
Kotb, 55, recently told Page Six that she will walk down the aisle in a wedding dress hand-picked by her mother Sameha, who works at the Library of Congress.
"My mom is going to get [the dress] for me. If I wear a dress that people like on the air, she bought it! It's [usually] from her," she said.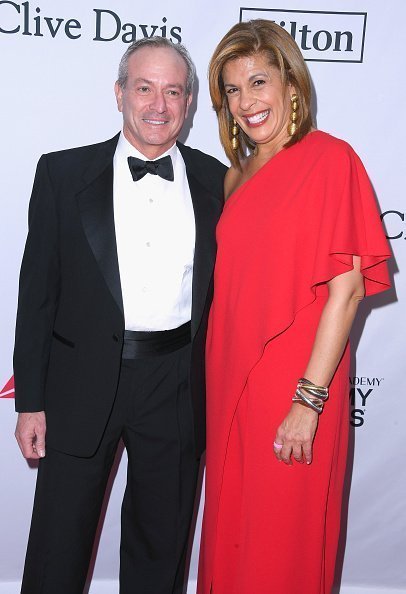 Joel Schiffman and Hoda Kotb on January 27, 2018 in New York City. | Photo: Getty Images
"IN THE FALL"
However, with regards to planning her wedding, Kotb said her doting mother doesn't need to be involved. According to her, she and Schiffman will do a beach thing. Kotb added:
"It's going to be in the fall, and we'll have our close friends and family."
In November 2019, Kotb announced live on "Today" that she had been engaged to Schiffman. The couple have been together for six years, as reported by E! News.
A DESTINATION WEDDING
Before telling Page Six that her mother was really going to pick her wedding dress, the morning anchor had already revealed it on her show last month.
Kotb had previously shared that she hoped she and Schiffman, the Head of US Defined Contribution and Insurance Sales at Schroder Investment Management, could have a destination wedding, Inquisitr reported.
Kotb has likewise recently been sharing her views on female empowerment in the workplace.
FEMALE EMPOWERMENT
She said that they believed it would be fitting to tie the knot in a tropical setting since they got engaged in one too.
Besides sharing insights concerning her upcoming wedding, Kotb has likewise recently been sharing her views on female empowerment in the workplace.
The famous television personality, who officially joined NBC News in April 1998, talked about the value of supporting other women.
Kotb initially met Schiffman in the summer of 2013 at an occasion for Wall Street professionals. She was signing books after her discussion when Schiffman approached her.
The pair, who adopted daughters Haley Joy and Hope Catherine last April, then bonded and have been making history ever since.
As reported by YourTango, Schiffman was previously married before he started dating Hoda. He and his ex had a daughter together named Kyle Schiffman.
Please fill in your e-mail so we can share with you our top stories!