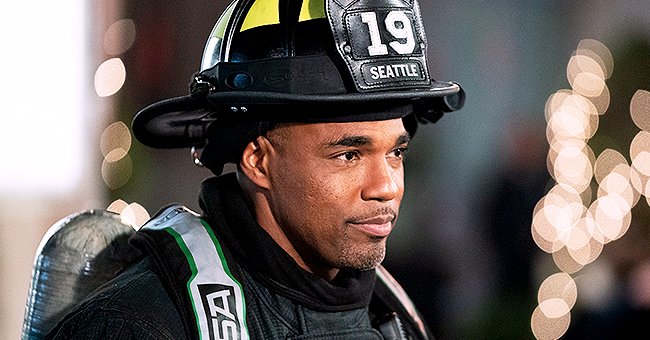 Getty Images
Jason Winston George from 'Grey's Anatomy' Is a Doting Husband and Dad — Meet His Family
"Grey's Anatomy" star, Jason Winston George hit it quite big in Hollywood, and despite his fine acting career, the actor is a family man who knows how to keep things running in the home.
Jason Winston George is a sterling Hollywood act who knows his onions in the industry and has gained substantial approval. But he makes sure to keep his marriage running fine with his spouse of 21 years.
Speaking with "Closer Weekly," the star actor shared an interesting fact of how he and his wife have managed to keep their matrimony free of conflicts.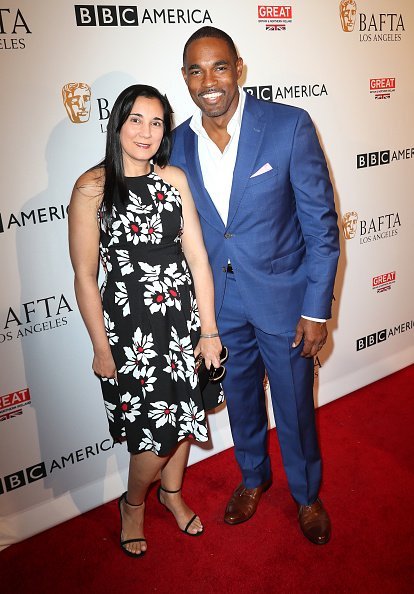 Jason George and Vandana Khanna arrive at BAFTA Los Angeles - BBC America TV Tea Party at The London Hotel on September 17, 2016 | Photo: Getty Images
CAULIFLOWER TO THE RESCUE!
As it is, that couples usually go through disagreements and misunderstandings, Winston's marriage is not an exception. The actor, however, made it known to the publication that a vegetable always helped him through their tiffs. He said:
"It's almost like a safe word. When I yell, 'Cauliflower,' we stop arguing. We walk away. Neutral corners. Then, 99 percent of the time, we're prepared to own our mistakes."
Winston added that he always won his wife over with a prose after a quarrel. He told the news outlet that he usually penned emotional write-ups, which always seemed to do the trick.
JASON'S WIFE
Jason's spouse, Vandana Khanna, is a star in her own right. The New Delhi native is an award-winning poet who has gotten accolades for her works, which include "Train to Agra" and "The Goddess Monologue."
Jason described that fateful day as the scariest day of his life.
Although she is from New Delhi, the star poet was raised in Virginia. Khanna and Winston got married in 1999, and they share three children, Arun, their first child, Jasmine, and Nikhil, a set of twins.
One thoughtful advice the actor once shared about his 21-year marriage experience was that fights were inevitable, but it's always good to fight fair.
A MEMORABLE MOMENT
Through their blissful union, the Winstons have their fair share of turbulence. One of such was when Vandana was due to have her twin babies. The couple had been on their way to the hospital when another car T-boned theirs on the road.
The "Grey's Anatomy" star, described that fateful day as the scariest day of his life. The actor told "Wet Paint" that that was the day he knew he was capable of murderous thoughts as the driver of the other car did not check for their welfare.
Vandana was rushed to the hospital, where she safely delivered her twin babies. Although the circumstances of their birth could be termed dramatic and terrifying, the babies were born healthy and safe.
Please fill in your e-mail so we can share with you our top stories!