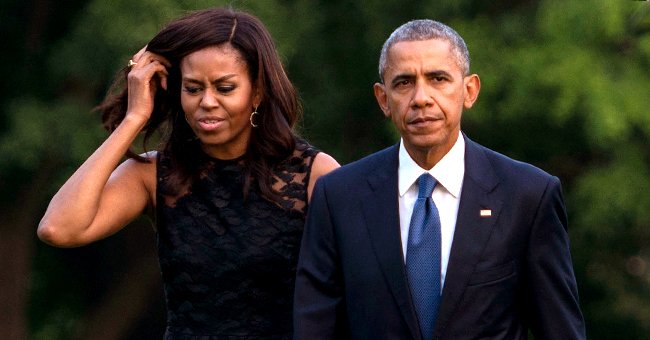 Getty Images
Barack & Michelle Obama Didn't Get Oscar Though Their Netflix Documentary 'American Factory' Received the Award
"American Factory," a film backed by Barack and Michelle Obama's production company "Higher Ground," recently took home the Oscars for the best documentary feature.
Barack Obama and Michelle Obama might not have attended the Oscar ceremony in Hollywood this year, but it doesn't mean that they don't have a reason to feel happy about the event.
THE REAL REASON WHY
The reason behind it is that the Obamas and their production company "Higher Ground" signed onto the documentary only after it was made. By then, it had debuted in the 2019 Sundance Film Festival.
Since the award is designed to reward the ones who are mostly involved in the actual production of a film, the Obamas didn't win the award.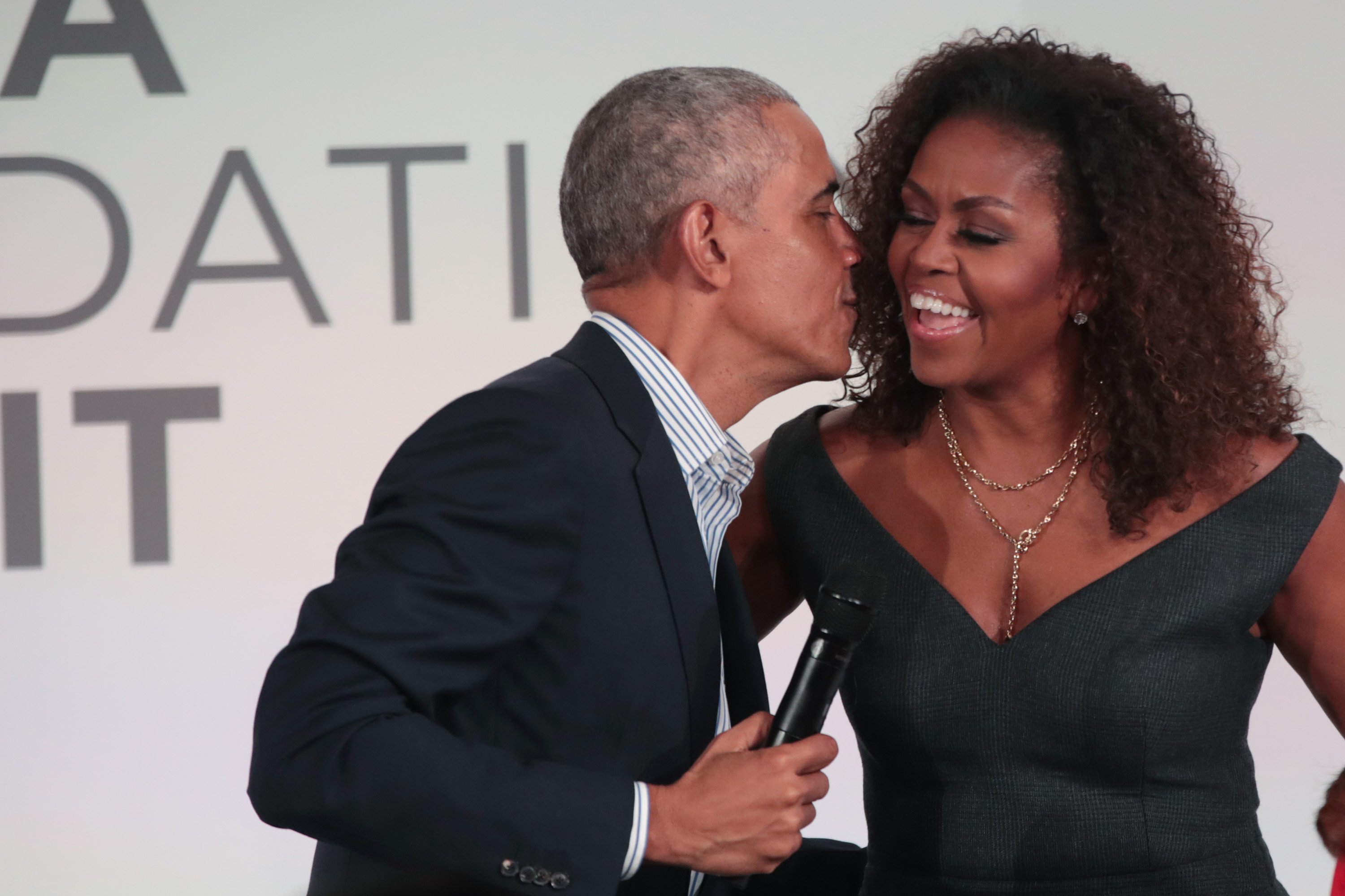 Barack Obama gives his wife Michelle a kiss as they close the Obama Foundation Summit together on the campus of the Illinois Institute of Technology on October 29, 2019. | Source: Getty Images
The Oscar's qualification of a primary producer includes being involved in finding talent, financing, making sure that the movie gets made, and so on.
This doesn't mean that the couple cannot win an Oscar in the future for films produced by their company but for that to happen, they would have to be more involved in the making of the films.
A GLORIOUS WIN
Because the Obamas didn't attend the Oscars, they weren't seen on stage with the movie's producers during their acceptance of the prestigious award.
" is a film that revolves around the culture clash at an Ohio manufacturing plant at Dayton, Ohio. It documents the post-industrial landscape of the city where a Chinese billionaire opens a factory in an abandoned General Motors plant.
Besides winning an Oscar, the movie is also the winner of 18 different awards and 42 nominations. Barack congratulated the filmmakers Julia Reichert, Steven Bognar, and Jeff Reichert for their win through a tweet.
"Glad to see two talented and downright good people take home the Oscar for Higher Ground's first release."
Meanwhile, Michelle also sent out a tweet with her own set of congratulatory words. Back in 2018, Obamas' production company signed an exclusive deal with Netflix to produce fiction and non-fiction programming including TV series, films, and documentaries.
The slate also includes shows for preschoolers like "Listen to Your Vegetables & Eat Your Parents" by Erika Thormahlen and Jeremy Konner. According to Michelle, she loves the slate because it consists of the stories that are relevant in people's daily lives.
Please fill in your e-mail so we can share with you our top stories!